Living Among Blacks and Semites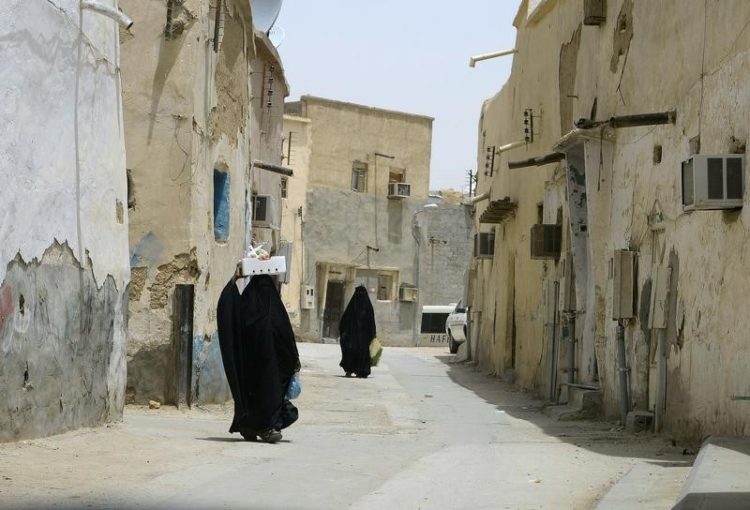 AFTER LIVING AND working in Saudi Arabia as a transport pilot for the past sixteen months, I must admit that I have nothing but the utmost contempt and revulsion for the Arabs, Jews, and other Semites. They are the ugliest, the most evil-looking, the most ignorant, the most stupid, the most illogical, the most foul-smelling, the rudest, and the filthiest human-like beings conceivable. I came over here as a Christian and I have now become an atheist: I cannot believe that this branch of mankind was created by the same God I worshipped.
Have you noticed that God chose the most displeasing race, the Semites, to receive "his word" — and the most disagreeable climate and scenery (Semitic lands) as the scene of his various miracles?
Semites possess the grossest conceit in proclaiming to the rest of the world that God — or as they say, Yahweh or Allah — selected them as his chosen earthly representatives. (Maybe my atheism goes too far, but the real God — and Yahweh/Allah — cannot be the same being; of that I am sure!)
Many Arabs of the Arabian peninsula are Negroid as well as Semitic. This is also true of the Arabs of North Africa. Centuries of easy access to Black female slaves combined with their contradictory, hypocritical, and puritanical Islamic attitudes regarding "the sacred virgins of Islam" have resulted in a race of mulattoes, bisexuals, and homosexuals.
Although officially condemned by Islam, homosexual conduct is so ingrained in the Near Eastern culture that married men often have more sexual relations with other males than they have with their wives. Many Arab males I have seen here are muscularly underdeveloped, have effeminate bodies and womanish ways of walking, holding a glass or cup, and making gestures.
The Iranians (who are neither Arabs nor Semites) have a lot of good reasons to hate us — including our CIA's engineering of a coup in their country — but especially hate us for our blind, slavish obedience to the commands, orders, and demands issued to us by their natural enemy (and everyone's enemy), the Jews.
Certainly we have also done much to make war on, slaughter, and otherwise harm the Muslim Semites, and they too have ample reason to hate us. But in their massive ignorance, they often woefully misunderstand their enemies, including us. These ignoramuses actually believe that the US is "anti-Islamic." They actually believe that we attach some significance to their imbecile religion to the extent that we intend to destroy all Muslims and Muslim institutions because the Jews require this. They're right about the Jewish control, but utterly confused about almost everything else. It's easy for the Jews to play one Muslim sect or "revolutionary army" against the other in this part of the world, and it is standard CIA/Mossad practice to do so. Over here, nobody does anything unless there is a religious reason for it — whether it is blowing one's nose or going to war! Just as there are only a few Ku Klux Klan outfits which are not actually operated by the FBI, so there are very few bands of heavily-armed Muslim "rebels" who don't get help from Tel Aviv or Langley.
Having also been in a dozen Black African countries, I can unashamedly proclaim that I am proud of the White race. I would not I like to be a member of any other race. We need not take off our hats to anyone. If you have never seen the Black African in his own natural abode, you would never believe how lazy, vicious, stupid, deliberately filthy, and incurious these creatures are. Since they are cruel and vicious toward one another, you can just imagine how they behave toward strangers. Negroes, even more ignorant than the Islam-stifled Semites, have convinced themselves that Whites destroyed superior "Black civilizations" because they were envious of the greater physical and intellectual attributes of Blacks.
* * *
Source: based on an article in Instauration magazine, April 1980