Australian Senator on South Africa: "This Is the Start of a Genocide"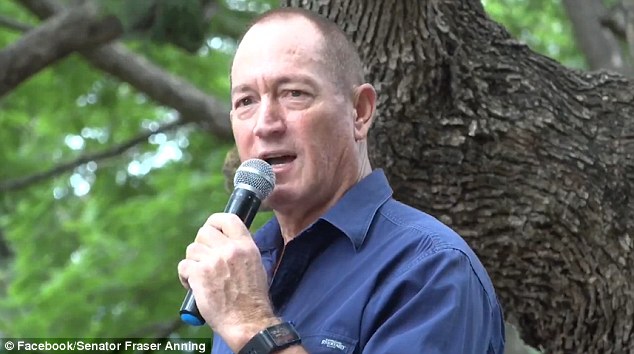 Black attackers are "subhuman," says senator.
AN AUSTRALIAN SENATOR claims White South African farmers are suffering a 'state-sponsored genocide' at the hands of their Black countrymen.
Independent senator Fraser Anning urged the Australian government to grant farmers refugee status in a speech to a rally in Brisbane on Sunday.
'This is the start of a genocide as far as I'm concerned, and it's only going to get worse because the genocide has just started,' he said.
The Queensland MP called the Black thugs pillaging and stealing farms 'subhuman' as police statistics showed 638 attacks on farms and 74 murders in 2016-17.
'Anyone who would boil a child in a bath, rape his mother and slaughter people the way they are slaughtering them now are subhuman,' he said.
Senator Anning claimed the farms would fail when taken over by Black people, plunging South Africa into famine.
'These people, when they do take over the farms, as we've seen in [Zimbabwe], the farms will run into ruin,' he said.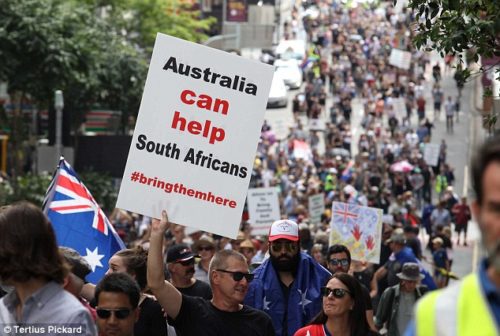 'Within a few more years they'll be asking, demanding our support, and you can be sure that the United Nations will be demanding that we support these people with foreign aid.
'[Foreign Minister] Julie Bishop will throw your money around like a drunken sailor.'
Senator Anning, who grew up on a cattle farm, said Australia should prioritise bringing White South African farmers in over other refugees.
'They integrate, they are industrious, they're hardworking, they have the same Christian values as us,' he said.
'As opposed to some of the other people we've been bringing into the country, who do not integrate, who are a burden on our welfare system, and intent on tearing our country apart.'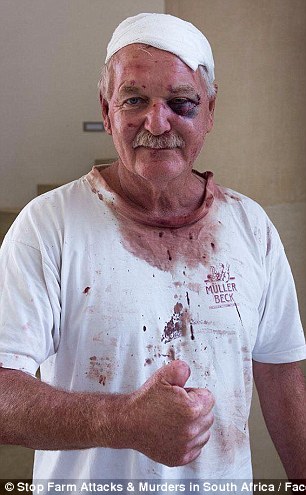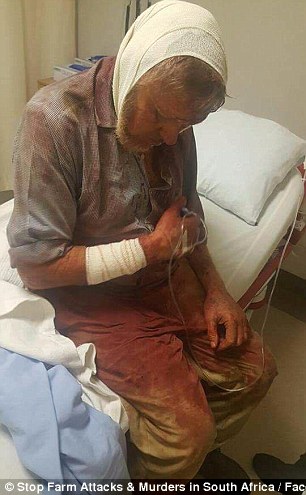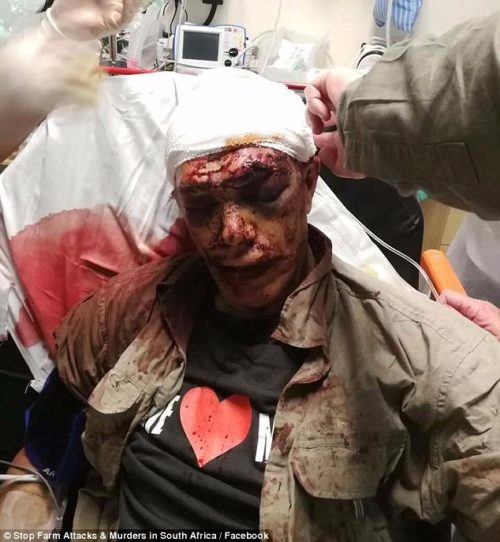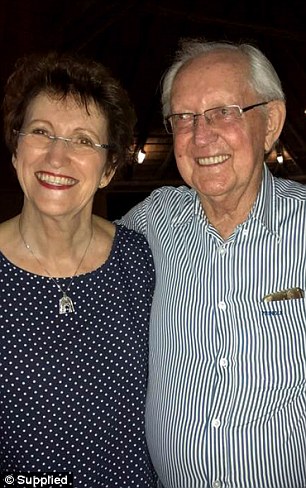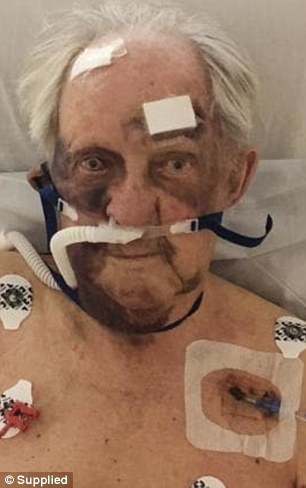 In an interview with conservative video blogger Ben Shand after his speech, Senator Anning compared 'racial' attacks on White farmers to the Holocaust and Joseph Stalin's Soviet regime.
He also claimed South African politicians, who criticised Immigration Minister Peter Dutton's refugee proposal, were complicit in the attacks.
'This is the start of a state-supported genocide,' he said.
'They are being persecuted by Black Africans who've never really done anything with their lives except want these farms that have been built up over generations.'
Senator Anning was likely referencing statements by Economic Freedom Fighters party leader Julius Malema in support of the country's new plan to confiscate White-owned farms and give them to Blacks.
'We are starting with this whiteness. We are cutting the throat of whiteness,' Mr Malema said.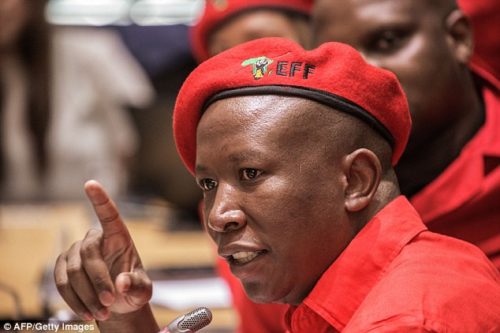 He later said anyone who immigrated to South Africa from Australia must 'leave quietly' and added: 'Don't make a noise because you will irritate us.'
LNP Queensland MP Andrew Laming also spoke at the rally in support of Mr Dutton's proposal, saying the attacks were telling White farmers to 'get out of our country'.
'[Mr Dutton] could have ignored [farmers] completely, and hid behind PC departments, who continue to say the murder rate here is no different from the murder rate down the road,' he said.
Mr Laming said he became aware of the issue through a photo claimed to be of an 87-year-old farmer who was bashed with an iron bar and his wife raped.
He reposted the image to his official Facebook page, where it racked up 27,000 shares in two weeks.
More than 1,000 people marched at the rally in Brisbane's CBD on Sunday, waving placards reading 'save the farmers in South Africa' and 'Australia is against reverse apartheid', along with crosses mourning murdered farmers.
Mr Dutton directed his department to explore whether the farmers could be accepted into Australia through refugee, humanitarian or other visas.
He said they needed help for a 'civilised' country like Australia, in comments the South African government called 'sad' and 'regrettable'.
'We regret that the Australian government chose not to use the available diplomatic channels available for them to raise concerns or to seek clarification,' it said.
Ms Bishop said last week there were no plans to 'fast-track' White farmers into Australia as refugees or otherwise.
The number of White farmers murdered or attacked in South Africa is hotly contested due to a lack of hard data.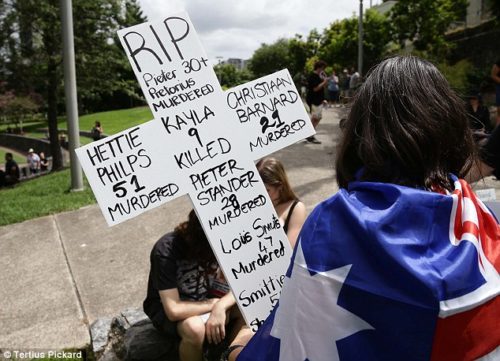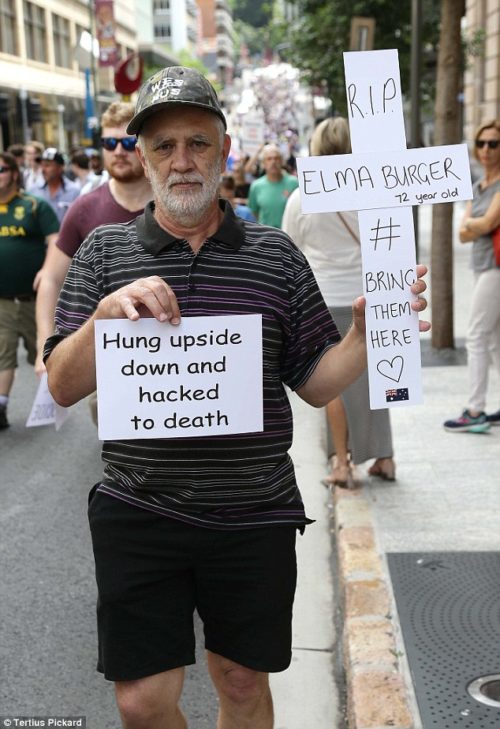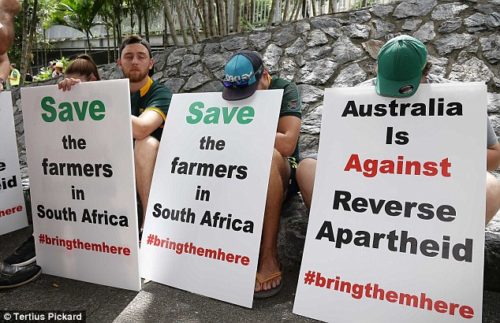 Local rights group Afriforum claimed 156 commercial farmers were killed per 100,000 of the population, though others said it could be as low as 0.4.
Some of the killings were reported to have been barbaric, with farm owners tortured, raped, burned alive, and slaughtered in front of their families.
Farm attack victims are usually restrained with shoe laces, telephone wires or electric cables, according to a previous AfriForum report.
Some have had their nails pulled out, had boiling water poured over their bodies and been beaten to death with makeshift weapons.
'Some of the murders have been accompanied by gratuitous violence and torture that can only be explained as racial hatred,' Australian National University international law expert Associate Professor Jolyon Ford told SBS.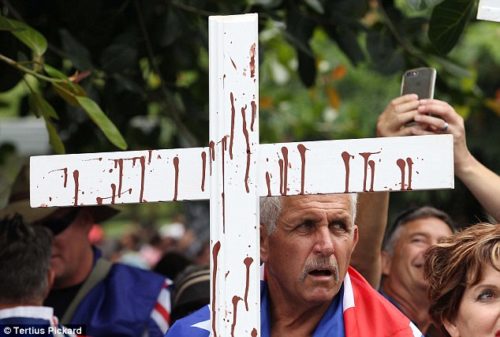 * * *
Source: Daily Mail