The Solid Rookie Year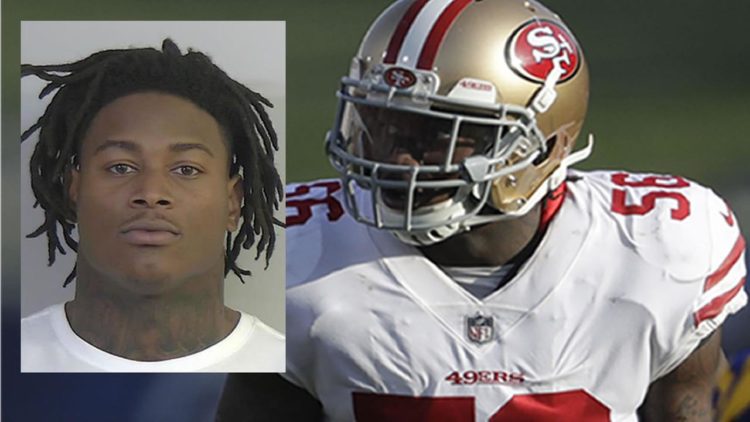 THE LIBERIA BALL is over, replaced on the talmudvision by the White Olympics, soon to be the Oriental Olympics if Europe keeps sucking on the "immigration" shotgun. The Negro Felon League is now firmly on the "arrest and imprisonment" schedule where the various amazing super orcs commit idiotic crimes and receive token punishments from the rapidly eroding rule of law. Today's story is representative of the Congo Rugby silly season, featuring a living fossil who took the knee to protest Whites and normal healthy America before the Monkey Ball games and now finds itself forced to its knees by law enforcement after "going ham" on its "hoe."
Forty-Niners linebacker Reuben Foster has been arrested for the second time in less than a month after an incident on Sunday in California.
Before you get all judgmental, you "racist," I should mention this nightmare animal can run really fast and has an amazing talent for crashing into its fellow morlocks in the Semitic coliseums of our dying nation.
According to the San Francisco Chronicle, Foster was taken into custody in Santa Clara County on allegations related to domestic violence. According to the San Jose Mercury News, Foster has also been accused of possessing an assault rifle.
Spend your shekels worshiping this poorly-formed and dangerous creature, goyim. Wear a jersey with its name on it, sit in front of the electronic synagogue cheering for it between stuffing poisons into your gaping maw. This violent and worthless inferior is your g*d, gentiles.
The Mercury News has also reported that the domestic violence allegation came after Foster's girlfriend accused him of dragging her during an argument between the two.
"I beee sick aw diss ar-goo-ment, beeech. Nao you gettin' drugg dawn dee floo." The silence from Jewish feminism is deafening, as usual. It was a spiritual sickness for Whites and only Whites. "Me too" doesn't include the "baby momma" used as a crude mop by a gridiron groid.
The 49ers linebacker spent part of his Sunday in jail, before being released on a $75,000 bail, according to jail records.
Former sports "hero," now just another pair of brown paws clutching green bars.
Prosecutors now have up to 30 days to decide whether or not to charge Foster. The charges could end up being misdemeanors or felonies, depending on how serious the prosecutor's office views the allegations.
The "raciss" justice system springs into action. It's time for the comically light sentence. It makes sense, this evolutionary dead-end made another Negro "hurry" once during the Eritrea Eggball, we can't punish it.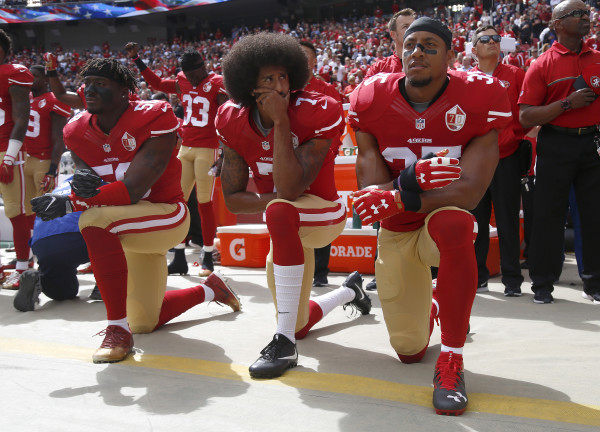 "The San Francisco 49ers organization is aware of the report regarding Reuben Foster. We take matters of this nature seriously and are gathering all pertinent information," the team said in a statement.
We are very concerned that our tar mercenary behaved in a completely predictable fashion. We're all busted up over this, but because this dark creature is good at knocking other jungle specimens down we're just going to let this whole ugly incident blow over.
Foster has been making headlines, and not in the good way, for the past year. Back in March 2017, Foster was sent home early from the combine after getting into a heated discussion with a hospital worker while waiting to get tested. His urine sample also came back as a diluted sample which, according to the NFL's substance abuse policy, is considered a positive test.
This is definitely a role model for your White children, which you shouldn't be having, of course.
Despite his troubles, the 23-year-old had a solid rookie year with the 49ers. Although he played in only 10 games due to an ankle injury, Foster still managed to finish second on the team in tackles.
Wow. What a hero.
He also graded out as the fourth-best inside linebacker, according to Pro Football Focus.
This is the greatest Negro since Maffin Luffa Kang.
During the time he was injured, Foster also had to deal with the police, but for a completely different reason. Back in October, the 49ers linebacker was held up outside a nightclub in San Francisco.
Sadly, it wasn't a "robbery gone wrong."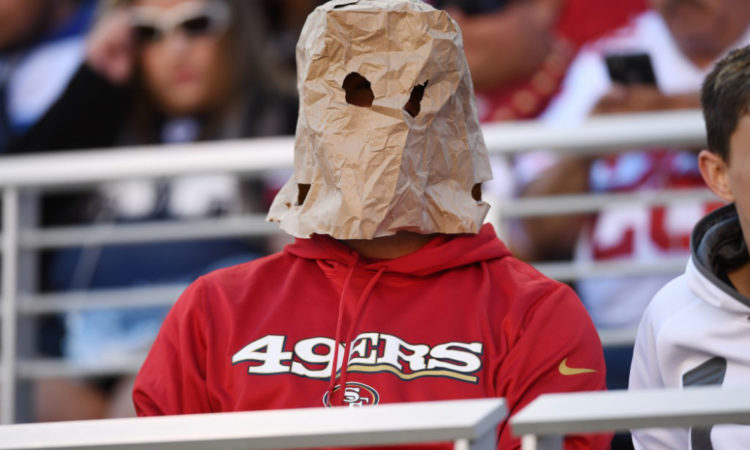 * * *
Source: Modern Heretic