Rotherham Update: On the Horror of the Former Country of England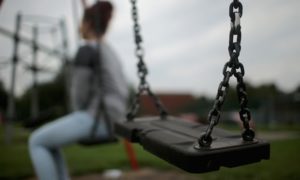 Guardian: "Number of Child Sexual Abuse Victims in Rotherham Raised to 1,510"
Steve Sailer | The Unz Review
From The Guardian:
Number of child sexual abuse victims in Rotherham raised to 1,510

National Crime Agency analysis suggests number is higher than 1,400 identified in 2014 Jay report

Josh Halliday North of England correspondent

Tue 20 Feb 2018 06.20 EST

… The National Crime Agency (NCA) detectives revealed the updated figure on Tuesday in a briefing on Operation Stovewood, the investigation into child sexual exploitation over a 16-year period in the South Yorkshire town. Prof Alexis Jay's report in 2014 identified 1,400 victims.
Keep in mind that Rotherham is hardly unique. It mostly just happened to be the first English municipality to commission an official report by an honest researcher. (For example, I wrote about this vast problem in 2013, a year before I ever heard of Rotherham.)
The NCA inquiry, the biggest of its kind in the UK, has identified 110 suspects, of whom 80% are of Pakistani heritage, officers said.

Of the 110, 38 have been arrested, 18 have been charged, two cautioned and four have been convicted and handed prison sentences totalling over 30 years.
Good work, coppers! Four convictions out of 110 suspects in four years …
I'm reminded of the Danny Boyle movie Millions where the residents of a pleasant English suburb are told:
Policeman: Christmas is coming, so your home will be broken into and burglarized. But, we're here to help.
Homeowner: To prevent crimes or to punish the criminals?
Policeman: Neither. But when you are burgled, we'll come round and give you an official victimization number so you can file a claim with your insurance company.
Thirty-four investigations are continuing under the Operation Stovewood umbrella, officers said, with six trials to take place later this year.

Of the 1,510 potential victims, detectives said 260 – 17% – were speaking to officers but that police aimed to talk to every victim. The vast majority of victims were white British girls aged 11 to 18, police said.
* * *
Source: The Unz Review