Oakland, CA: Jewish Mayor Warns Illegals of ICE Raid
DOJ: Mayor Libby Schaaf may be charged criminally.
THE DEPARTMENT OF JUSTICE is looking into whether Oakland Mayor Libby Schaaf, a Jewess, obstructed justice by warning Northern California residents of an impending raid by U.S. Immigration and Customs Enforcement (ICE).
The agency's acting director, Thomas Homan, told "Fox & Friends" Wednesday morning that the DOJ is "reviewing" whether Schaaf broke any laws by telling her constituents ICE would be raiding the area in order to arrest people violating federal immigration laws.
Schaaf, a Democrat, posted the warning to Twitter Saturday, writing that "multiple credible sources" told her the immigration agency was "preparing to conduct an operation in the Bay Area, including Oakland, starting as soon as" Sunday.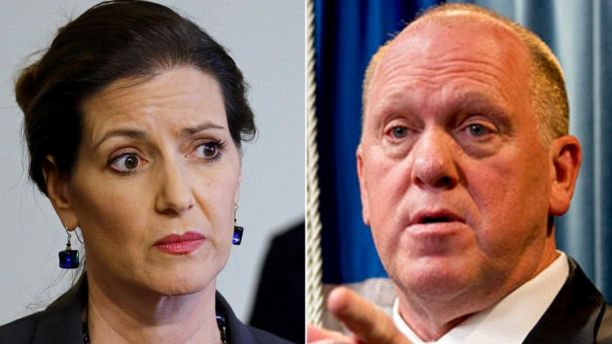 ICE arrested more than 150 people "in violation of federal U.S. immigration laws" in the San Francisco Bay Area following Schaaf's warning, the agency said Tuesday.
Homan in a statement said that 864 illegal immigrants and public safety threats "remain at large in the community" and blamed Schaaf's warning for their ability to dodge arrest.
"What she did is no better than a gang lookout yelling 'police' when a police cruiser comes in the neighborhood, except she did it to a whole community," Homan told "Fox & Friends." "There's over 800 significant public safety threat criminals … that we are unable to locate because of that warning, so that community's a lot less safe than it would've been."
The mayor stood by her controversial warning, with a follow-up tweet Tuesday stating that "It is Oakland's legal right to be a sanctuary city and we have not broken any laws. We believe our community is safer when families stay together."
The immigration sweep was the second in California since a statewide sanctuary law took effect last month. Agents arrested more than 200 people earlier this month in the Los Angeles area.
* * *
Source: Fox News