The BBC Lies About Greeks and Trojans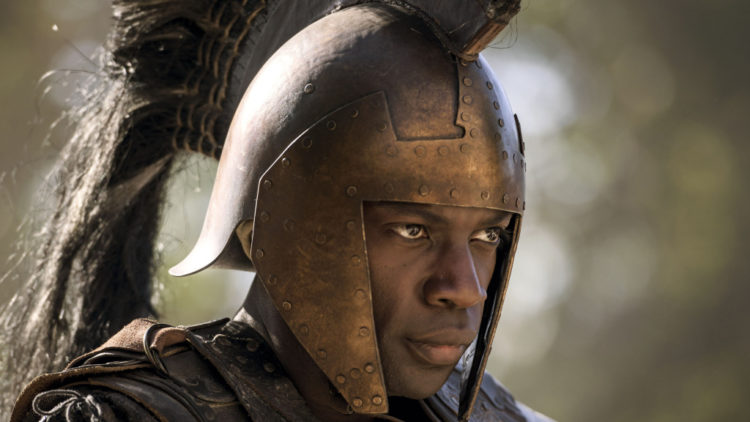 by David Sims
THE BRITISH Broadcasting Corporation (BBC) and Netflix will host a television series about the fall of the ancient Trojan city, Troy. The Trojans were a White people closely related to the Greeks. The series is a vehicle for misinformation and racial propaganda in that it features a Black male as Achilles.
You might recall that a few years ago, Hollywood produced a movie about the wars between Carthage and Rome in which Hannibal was portrayed as a Black male.
The Jews control both Hollywood and the BBC. If Blacks had any history worth knowing about, they'd invent TV series and movies in which Black actors performed roles out of African history.
However, Blacks don't have any history worth knowing about. Watching one group of Blacks defeat, mutilate, rape, torture, and feast upon another group of Blacks, over and over and over again, would become boring very quickly. There simply aren't any real romantic quests or great achievements in Black ancient history, and, if you see them in movies, they are interpolations put there by the screenwriter.
So the Jews steal White history by writing Blacks into key roles.
In the future, you can expect to see movies featuring a black Aristotle, a black Thomas Aquinas, a black Charlemagne, and so on.
One wag, upon reading a draft of this article, suggested, "This is good news…soon we'll see a Black King Leopold and a Black Cecil Rhodes…a Black Hitler and a Black George Wallace." Perhaps we'll also see a Black Gold-In-My-Ear, a Black Menachem Begin, and a Black Theodor Herzl.
* * *
Source: Author