We Must Separate from the Nightmare Animals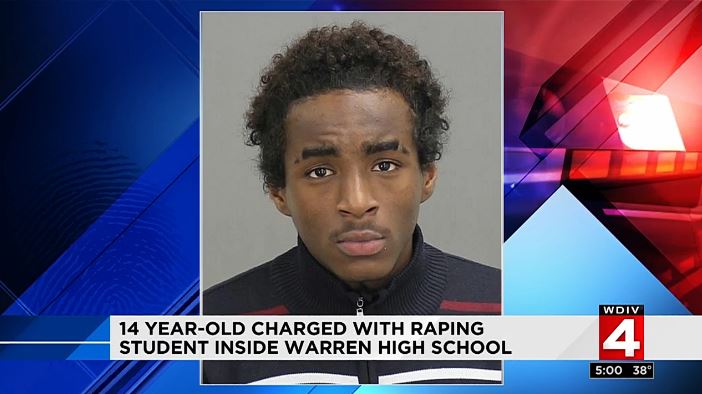 WARREN, MICHIGAN was, not too long ago, the place where White people went who were trying to escape what Detroit had become. Now look at what's happening there.
A 14-year-old boy is charged with raping a classmate inside Lincoln High School in Warren.
Well, how about that. Let's take a look at the good boy getting ready to turn its life around.
The wonders of diversity. A worthless animal who looks to be about thirty years old, at least, somehow infiltrated a Michigan practice prison and was able to fully express the content of its character. We need a lot more of this in the shrinking number of majority-White schools. If this integration success story doesn't convince you, just remember that you're an evil "racist" and deserve the absolute worst.
The teenager is being charged as an adult on three counts of criminal sexual conduct.
I don't know how long this "teenager" fiction is going to hold up, but at least there's a slim chance the "racist" justice system will isolate this vile morlock from society for awhile. "Why are so many Black men behind bars?" bleats the useful idiot, tears streaming down a bloated, soft face. It must be systematic oppression; they certainly aren't raping their classmates in stairwells.
Police said Khymani Jamal Tolbert raped a 14-year-old freshman girl in a school stairwell. The incident is alleged to have happened Nov. 28.
It's safe to say that a creature named "Khymani" has never made even the most minor positive contribution to a civilized nation. The Jew insists these obvious inferiors are our equals. Our Semitic enemy wants your daughter raped by one and you murdered by one and it thinks it's funny.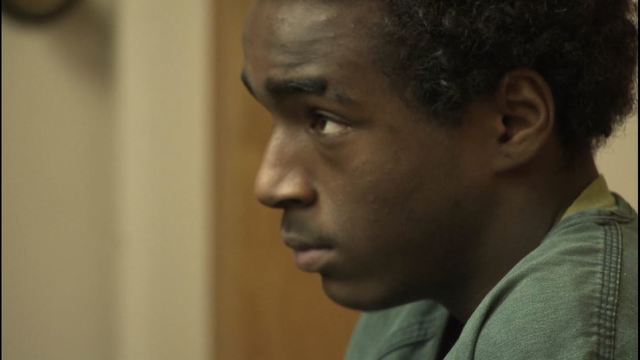 Warren Police Commissioner Bill Dwyer said the case sent an emotional shock wave through his department because of the sheer brutality involved.
Hold up. Are you saying that "diversity" isn't our greatest strength?
Dwyer said Tolbert, of Warren, hung around the Lincoln High School stairwell after school on Nov. 28, waiting for a victim.
The mind and anti-soul of the genetic alien. The end result of the "we should love everybody" con game.
Tolbert's victim tried mightily to escape his advances, Dwyer said. "She fought off the attack for 20 minutes," Dwyer said.
That's more than can be said for Western Europe.
Police said there are 50 video security cameras inside the school, and more than one recorded the attack.
Cameras everywhere, but somehow we didn't notice a creature from a nightmare brutally raping one of the free-range victims. Tyranny and anarchy, walking hand in hand in a multi-culti hell.
"I mean, I can't describe the feelings we have for this victim and family enough, as far as our sorrow goes out, our support goes out to the family," Dwyer said.
Yeah. Thanks a lot.
Van Dyke Schools Superintendent Piper Bognar released a statement, saying: "We are horrified and saddened by this situation … We are doing all we can for the victim and the family. The school personnel responded swiftly, and we are continuing to work with the Warren Police Department and related law enforcement authorities."
We're flying into action now that this unthinkable evil has been completed. You'll see some of the best clean up and cover up, don't you worry. We'll swiftly get this in the memory hole and go back to creating conditions that ensure this will happen again.
"When he goes to prison, and I hope he goes to prison for life, because he deserves life for what he did to her, to this 14-year-old victim," Dwyer said.
There's no rope in Michigan, apparently.
Dwyer said it's possible Tolbert has attacked someone before, and he's asking anyone who knows about any previous attacks to call his department at 586-574-4800.
Pound sign me too.
* * *
Source: Modern Heretic