Degeneracy Watch: Northern Virginia Elects "Transgender" Legislator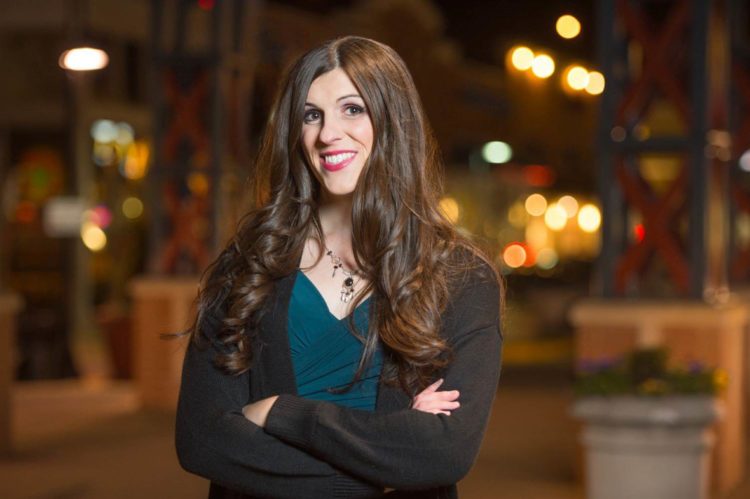 "Danica" Roem will soon be making law in Virginia; district that elected him is full of Washington, DC political hacks; Jewish and pervert money, largely from New York, along with controlled media coverage, gave Roem huge advantage. (Note that out-of-touch NBC confuses Virginia with Maryland in its coverage.)
IN NEWSROOMS ACROSS the USA tonight, they're breaking out the bottles of champagne.
The plot to transform America took a giant leap forward on Tuesday night with the election of a male-to-female transgender individual to the Virginia state legislature.
Making matters worse is that "she" defeated a longtime office holder who openly fought allowing sick men in dresses into women's restrooms.
Danica Roem, a journalist turned public works advocate, has won Virginia's 13th District House of Delegates seat, making her the state's first transgender legislator.

Roem beat out the district's 26-year incumbent, conservative values and government transparency champion Bob Marshall.

The race attracted national attention as Marshall, a conservative who proposed a bill restricting which bathrooms transgender people could use, faced off against the transgender stepmother who plays in a metal band.

The district also found itself in the spotlight as one of a few Republican-governed areas that voted for Hillary Clinton in the 2016 presidential race.

Roem ran on a platform focused on infrastructure projects to create jobs and fix Maryland's clogged Route 28, along with raising teacher pay.

Marshall put government issues at the center of his campaign, promoting government transparency, small businesses and school choice for parents.

Roem spent more time in the spotlight than her opponent. Marshall refused to debate Roem and often declined interviews.

In an NPR interview in September, Marshall said the election was about America's national character and Roem was going against nature.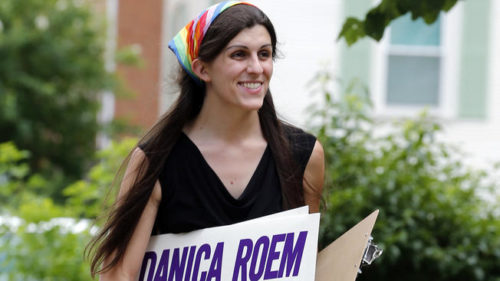 "Danica clearly is out here doing this for making a marker in the national character that you can engage in this behavior — which clearly goes against the laws of nature and nature's God — and hold public office to make decisions on behalf of the common good," Marshall said. "That is what is kind of at stake here."

He refused to speak with News4's Julie Carey about flyers his campaign sent out last month. Those flyers referred to Roem as "him."

"When Delegate Marshall realized that he cannot win on public policy issues, on traffic, jobs, schools and health care, he resorted to trash," Roem responded.

Roem told News4 that when she was knocking on Virginians' doors, voters didn't ask about her gender. But across the country, a number of groups and individuals took interest in the race because of Roem's background.
After President Donald Trump announced on Twitter his intention to ban transgender people from the military, Roem received $52,000 in donations in one day, News4 reported.

The outside money came throughout the campaign, though. Roem was supported by Victory Fund, a national group that aims to elect LGBTQ leaders. Some of her largest campaign donations, according to Virginia Department of Elections filings, were from individuals in New York and Chris Abele, a county executive from Milwaukee, Wisconsin who donated $40,000.

During the final fundraising period of the race, Roem brought in more than $300,000, significantly more than Marshall's roughly $165,000. Few of Marshall's donations came from outside Virginia.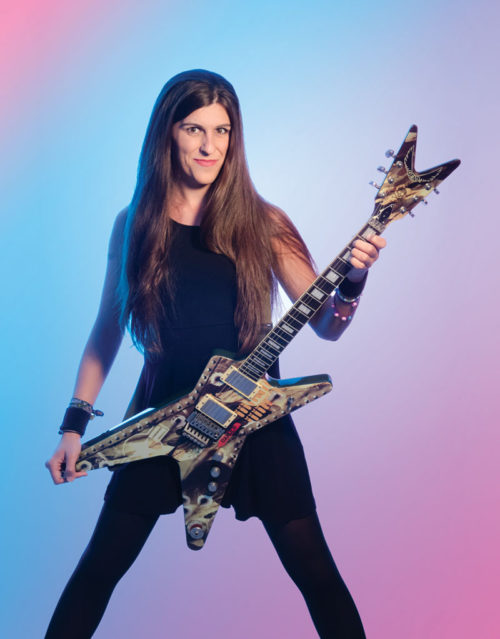 THE CANDIDATES

Both have a long history in Virginia's 13th District, which encompasses parts of Prince William County and Manassas City.

Roem was born in Manassas and attended Catholic school in northern Virginia until she moved away for college. After college, she returned to Virginia and worked for the Gainesville Times, a local newspaper. She later worked for the Prince William Times and the Montgomery County Sentinel.

In 2013, Roem began her transition to life as a woman. She changed her name and started hormone replacement therapy.

"It was great. I could just keep doing my job," Roem said on her website.

Marshall was born in Takoma Park, Maryland, and moved to Prince William County with his family in 1980, according to his website. He was elected to the House of Delegates in 1991 and has served in the legislature since.

In office, he fought to preserve privacy and help small businesses, supporting a measure that prohibited police from searching phones without a warrant. He also wrote a bill cutting the burden of paperwork on Virginia businesses.

He has championed conservative causes. Marshall sponsored Virginia's own failed "bathroom bill," which would have effectively banned transgender people from using opposite-sex bathrooms in government buildings and schools. He tried to block Virginia from adding sex and gender discrimination to anti-discrimination rules.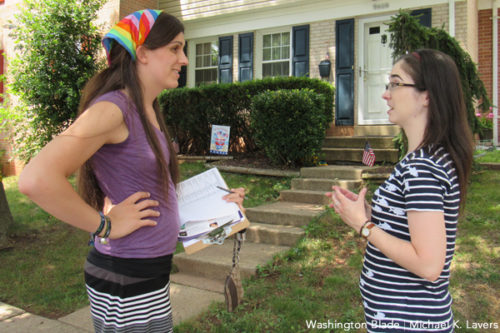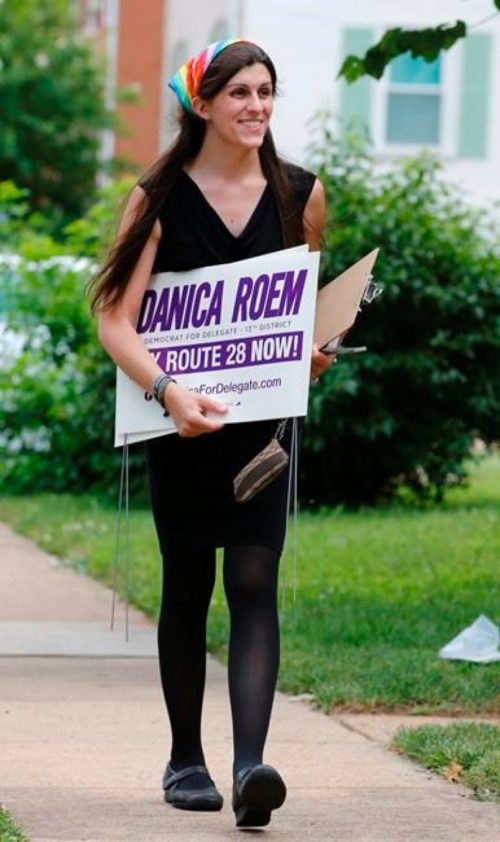 * * *
Source: Saboteur365