Chicago's Grim Milestone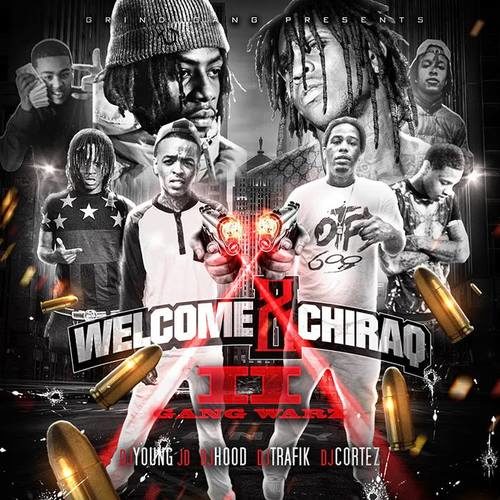 Chicago is close to recording its 600th homicide for the year, only the second time the city will have reached the grim milestone since 2003, according to data kept by the Tribune.
CONGRATULATIONS, Chiraq! This amazing tally wouldn't have been possible without the Negro animal, the Latino invader, a Jew mayor, a magic 80 I.Q. Negro police chief, a police force afraid to do its job for fear of kosher "racism" accusations and the general decline and fall of one of America's largest urban areas via cultural marxism and the equality delusion.
After a weekend when 30 were people shot, five of them fatally, the number of homicides stands at 593 this year, according to the Tribune's database.
A terrible tragedy calling for our thoughts and prayers and the possible removal of our gun rights, or, as Chicago calls it, "a typical autumn weekend."
That's below the 681 homicides this time last year but substantially above other recent years.
Everything is improving, can't you see it?
Last year saw gun violence at levels not recorded since the late 1990s. This year has not been as bad, but the last time the city hit 600 homicides was 2003, and that was for the entire year, according to statistics kept by the Chicago Police Department.
Gun violence. Inanimate objects are menacing vaguely humanoid monsters sitting in cars and standing in alleys. It was the self-firing "assault weapons" combined with "bad streets" that caused this Congoloid bloodbath. It's time to give up your rights; we dyin' hee-ah.
Shootings have shown the same trend: This year trails last year but not other recent years. Nearly 3,200 people have been shot so far in 2017, down from the roughly 3,800 shot this time last year. That's compared to 2,609 at this time in 2015, 2,208 in 2014, 1,923 in 2013 and 2.162 in 2012, according to Tribune data.
All of these dark lives "mattered."
Among those shot over this past weekend was a 14-year-old boy, who was grazed in the right foot and leg on Saturday afternoon. He and a 22-year-old man were fired at from a black sedan in the 2200 block of South Oakley Avenue in the West Side's Heart of Italy neighborhood.
Welcome to the Heart of Italy. I guess with the current Jew-authored rapefugee invasion unfolding there this bizarre name makes some sense. Time to rename it the Heart of Darkness.
In another double shooting late Saturday night, a 37-year-old woman was killed while attending a party to celebrate what would have been the birthday of a man killed in August as he left the Cook County criminal courthouse. A 25-year-old man was also shot and injured.
If you need me I'll be at the party celebrating what would have been the birthday of a morlock shot while sitting in a car in "Little Norway" back in August. Gets shot, dies.
* * *
Source: Modern Heretic