Blacks Arrested: Gang Rapists Forced Oral Sex on Girl Until Her Throat Bled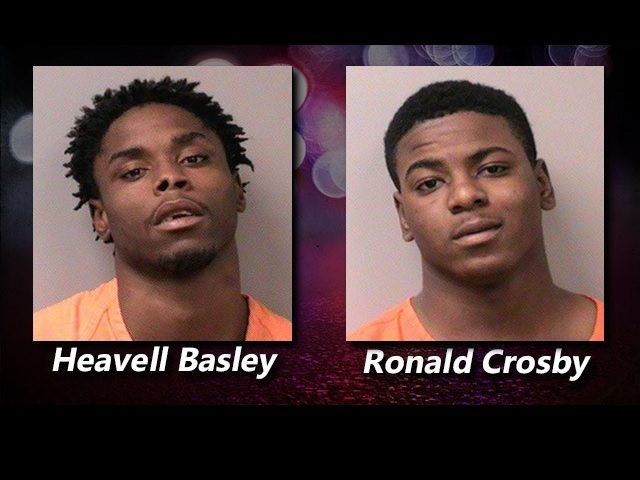 Two Black males in Wisconsin are being charged as adults for allegedly gang-raping two girls inside a garage where one victim claimed the suspects forced her to perform oral sex.
A 16-YEAR-OLD victim told authorities that she and a 15-year-old had been inside suspect Heavell Basley's garage the night of October 29 to the early morning of October 30 along with 15 others, the La Crosse Tribune reports.
The 16-year-old girl said that the suspects forced her to perform oral sex on "a lot" of the alleged perpetrators until her throat bled, according to the criminal complaint.
The complaint states that several teens raped and hit her after forcing her to perform oral sex.
The 16-year-old also said that Basley, 18, and Ronald Crosby Jr., 17, raped and hit the 15-year-old she was with before she decided to intervene.
The 15-year-old girl said she fell unconscious after taking a drug while the alleged suspects forced her to perform oral sex. The complaint states that she was repeatedly raped after she fell unconscious.
Basley is also accused of assaulting one girl three times, beating, and choking her, the criminal complaint states.
Investigators found used condoms, a twin mattress, and urine-filled buckets during a search of the garage.
Basley told police that he provided shelter for the 15-year-old and was "being a nice guy" but then told them that he joined the other suspects in assaulting the girl. He also told authorities the 16-year-old forced herself on him and that he did not assault her.
One of the victims claimed that up to 11 teenage males were involved in the assault, but only Basley and Crosby are being charged in La Crosse County Circuit Court as adults.
Crosby was charged with one count of sexual assault of a child younger than 16 and one count of first-degree sexual assault, along with a few other lesser charges, prosecutors say.
Prosecutors said Basley had been charged with four counts of sexual assault of a child younger than 16 and one count of strangulation.
The New York Post reports that Basley is being held on $10,000 bond and Crosby's bond was set at $5,000.
Reports of sexual assault have been on the rise across the country.
An illegal alien was charged with sexually assaulting a preteen girl in Wyoming at the end of October, and a substitute teacher in Texas was charged with sexually abusing an 11-year-old girl he tutored that month.
Observers note that Whites in Wisconsin and Minnesota, many of them from rural areas and having little or no knowledge of Blacks except what is shown in the controlled media, are especially vulnerable to racial mixing propaganda and end up in permanently degrading or dangerous situations with Blacks — as these girls did.
* * *
Source: Breitbart and National Vanguard correspondents