The Lost Shoelaces of Hate
WE ARE WITNESSING the birth of an amazing new sub-genre of the phony hate crime: innocuous everyday objects mistaken for the symbols of "hate" by overly stimulated student loan debt victims. It could be a discarded banana peel, a Dominican monk or perhaps the dust cover of a microscope. If this staggering idiocy is the new evolution of the "bias incident" today's story might well be the fish with legs. Every box gets checked: a negress with all the quiet dignity and solemn introspection of a Little Rascals "Dey bee ghosts in hee-ah" character, an immediate and comical response from authorities who should know better by now, meaningful hot air released by sinecure careerists and the embarrassing collapse that must serve as an inevitable coda. The endless anti-White hysteria at the communist indoctrination center is creating pathetic racial inferiors afraid of shoelaces.
Michigan State University (MSU) said Wednesday that a student reported a noose hanging outside of her room in a university residence hall — prompting an investigation and a forceful statement by the university's president.
We can now confirm that the Black Mass is being performed in the woods near our village. Call in the witch finders and inquisitors, make "forceful" statements condemning the curious arts. This is real, there's no doubt about it.
But later in the day, the school said police determined that the object in question was a shoelace.

"After investigating, MSU Police have determined the object was a packaged leather shoelace and not a noose," Jason Cody, MSU spokesman, said in a statement. "The matching packaged shoelace was found outside of the residence hall. Officers located and spoke to the student who lost both of the shoelaces, which are packaged in a way that someone could perceive them to look similar to a noose."
Maybe there's some sort of lesson to be learned here, but I don't think so. A superstitious and moronic genetic alien hopped up on "White man bad" from its Jew professors might easily "perceive" shocking reminders of lynch law, a crime that still routinely occurs in Africa, and respond with the quiet dignity and measured self-control we've come to expect from the American she-boon.
Earlier, MSU President Lou Anna K. Simon said in a statement that she learned about "a racial incident" Wednesday morning, and that a female student reported finding "a noose" hung outside of her room.
A careerist scumbag swings into action. These are the only duties of your sinecure: taking "diversity" photos with carefully posed inferiors and issuing red-faced disavowals of "racist" incidents that, strictly speaking, aren't really happening.
Simon said she was "distressed" to hear about the incident and praised the student's courage for coming forward, saying campus police and the school's Office of Institutional Equity were investigating.
LOL, the impressive "courage" of the Crabgrass-American. "Dey bee nooses an sheeet up in dis mudda fudda. Wat yew gwine doo bout dat yew pink beeeatch?" This was truly an exceptional morlock, maybe the best one ever. In fifty years we'll put the moronic dark face of this living piece of dog shit on the 100 trillion dollar bill to honor its selfless bravery in the face of pure evil.
The "original shoelace found inside the residence hall was not directed at any individual," Cody said in the statement. "It originally was seen on hallway floor and later on a stairwell door handle, where officers believe someone put it after picking it up."
I want to make it clear that the laces on my "Air Force Ones" are not directed at any specific personage nor are they intended to support or oppose a political ideology.
"As we did in this case, the university takes any reported racial incident very seriously," Cody added. "MSU continues to provide support to the students involved."
The important thing is it could have happened. There are root wizards and pythonesses in our midst, to doubt this is to doubt the Holy Mother Church synagogue.
In 2011, the discovery of a noose on campus prompted protests and a rally against racism on campus, MSU's public media outlet WKAR notes. Earlier this year, several nooses were found in and around museums in Washington, D.C., including inside the recently opened National Museum of African American History and Culture.
All of the above are highly legitimate, believe me.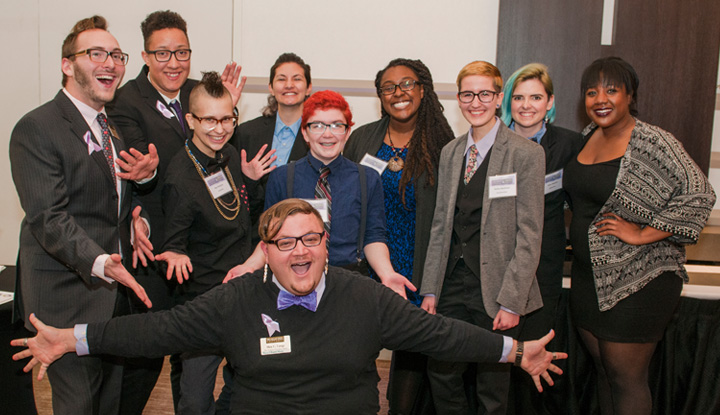 * * *
Source: Modern Heretic