Ingrid Rimland Zundel Has Passed Away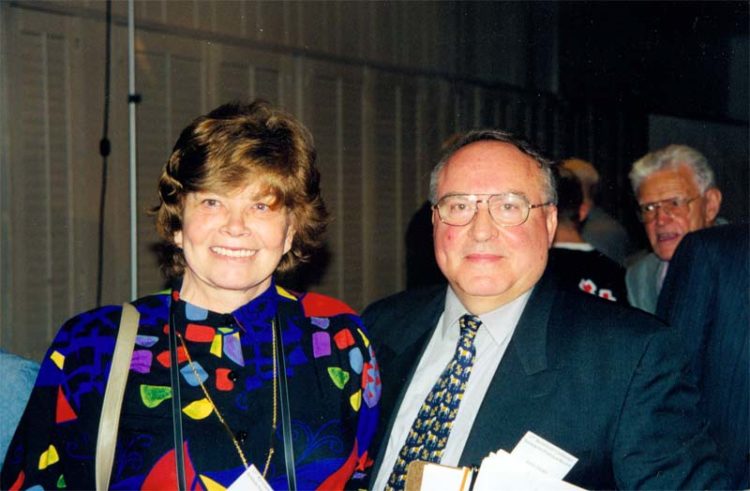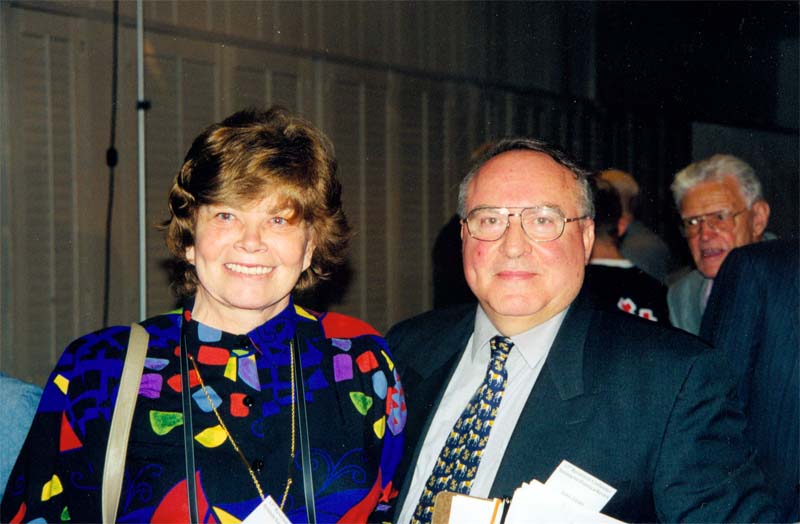 Introductory Note: Sometimes life comes at you fast. I was very saddened to get this message. I had just a few days ago received a letter from Ingrid Zundel, and it was in last month's National Alliance BULLETIN (our print publication) that Will Williams spoke of his recent visit with her and her impressive research library facilities in Tennessee. She and her husband Ernst will always be remembered and honored in the new culture and new world we're going to build. — Kevin Alfred Strom
by Michael Hoffman
INGRID RIMLAND ZUNDEL, an accomplished and successful professional author and the loyal wife of the late World War II revisionist publisher and activist Ernst Zundel, has died. We have no other details at the present time, though it appears to have been from natural causes.
Ingrid was born into the historic community of German Mennonites resident in Russia since the time of Catherine the Great. After Hitler invaded the Soviet Union, Stalin began deporting these German-Russians to Siberia. The German Army arrived in time to halt the extrusion and escort Ingrid's family and thousands like them safely out of the USSR. After the war, many German Mennonite refugees were sent to South America, where Ingrid's family took up residence under harsh conditions. She eventually left her faith community to pursue a higher education and the career of a writer. She met Ernst in the 1990s. She survived her husband by less than three months. She leaves behind an extensive headquarters complex in Tennessee, complete with lodging facilities, a library and archives, the disposition of which is unknown. She was her husband's sole heir, according to his son Pierre.
Another courageous World War II revisionist, the Leftist scholar Serge Thion, died October 15 in France. There were no suspicious circumstances.
2017 also saw the passing of Barbara Kulaszka in June, after a long illness. She was a tireless Canadian civil liberties attorney who for decades assisted Doug Christie in defending dissidents who otherwise would have been deprived of adequate legal representation.
Requiescat in pace.
* * *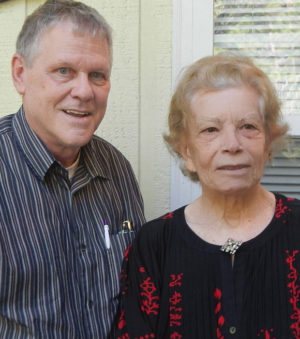 Appendix: from the National Alliance BULLETIN, September 2017
Visit with Ingrid Rimland
IN mid-September Chairman Williams and member Dan S. paid a courtesy visit to Dr. Ingrid Rimland, shared a large pizza with her, and toured her well-designed facility in Pigeon Forge, Tennessee.
Dr. Rimland is widowed since her world-renowned revisionist and activist husband Ernst Zundel died in Germany on August 5th. Had she gone to her husband's funeral in Germany, she would have presumably been arrested as a thought criminal. She has been following the activities of the National Alliance for a long time and in her nice follow-up note to our visit wrote, "I enjoyed meeting you. Let's keep in touch in case we need each other." We agreed to exchange periodicals and we certainly will keep in touch since Dr. Rimland's extensive facility is only a couple of hours drive from Laurel Bloomery. She is a wellspring of useful information and great stories. We aspire to build Dr. Pierce's memorial library to the high standard Dr. Rimland has achieved with hers.
* * *
Source: Michael Hoffman, John I. Johnson, William White Williams