Dreams and Nightmares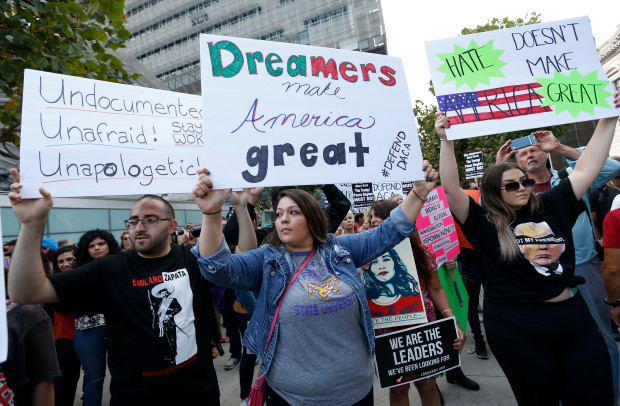 WE NEED A LOT more unskilled Latino peasants in our globalist bazaar, a lot more. Just ask almost any elected official. They "pump" money into muh economy, helping already obscenely wealthy bastards become slightly more wealthy. If that doesn't convince you, and why wouldn't it, consider the vibrant food and music, to say nothing of the amazing "natural conservative" family values, like kidnapping and murder. It might seem like a high price to pay to have burritos assembled by unwashed hands or for a meaningless uptick in a meaningless financial indicator, but we don't want to be "racist" and the merchant with the weird little cap and #6 nose seems oddly insistent on this whole displace and destroy plan for whatever reason.
A man accused of killing a South Carolina high school student had been protected from deportation under the DACA program, U.S. officials confirmed to Fox News Thursday evening.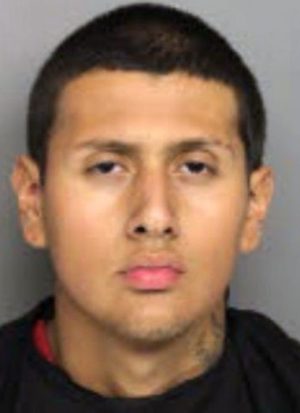 Here for a better life, hard-working and no stranger to soapy showers, sure to vote for your favorite cuckservative candidates, future doctors, lawyers and lettuce pickers, no human being is illegal, etc.
Daniel De Jesus Rangel-Sherrer, 19, is accused of murder, kidnapping and possession of a weapon during a violent crime in connection with the death of 18-year-old Diana Martinez-Gonzalez.
This worthless and violent invader will be educated by muh great democracy to use a toilet correctly, vote for Rubio and not brutally murder its fellow welfare colonists, just you wait. This scum is going to replace you in your own country and there's nothing you can do, goyim. You have no moral right to oppose this sea of identical brown slaves promised by our Talmud, the faceless and moronic hominid mass under the whip of the Jew.
Martinez-Gonzalez, a junior at Greenville High School, was found dead in a wooded area Oct. 4. Officials said she had been forced into the woods and shot multiple times in the head.
Dreamers teach our children and care for our family members. They are leaders in our companies and brave members of our military. A majority of Americans agree — Congress should immediately pass bipartisan legislation to ensure that these incredible young people can continue to live, work and contribute to the only country they know as home.
Tell Congress to pass a bipartisan Dream Act now.
Investigators said a friend of Martinez-Gonzalez was also held against her will by the suspect, but she managed to escape and contact authorities. It's not clear how Rangel-Sherrer and Martinez-Gonzalez knew each other.
The rich tapestry of the illegal alien experience. I wonder how they knew each other. I'm sure the answer is incredibly fascinating.
The day after Rangel-Sherrer's arrest, Immigration and Customs Enforcement (ICE) issued a detainer order for the suspect, who was in the U.S. illegally from Mexico. The U.S. Citizenship and Immigration Services (USCIS) later confirmed that Rangel-Sherrer was a DACA recipient.
Our weakness and stupidity allowed this to happen.
Last month, the Trump administration announced plans to wind down the program by March 5, 2018 and put pressure on Congress to find a legislative fix for the issue.
Let's hope that "fix" is some variation on "You gotta go, Pablo." 
* * *
Source: Modern Heretic