Total Tribal War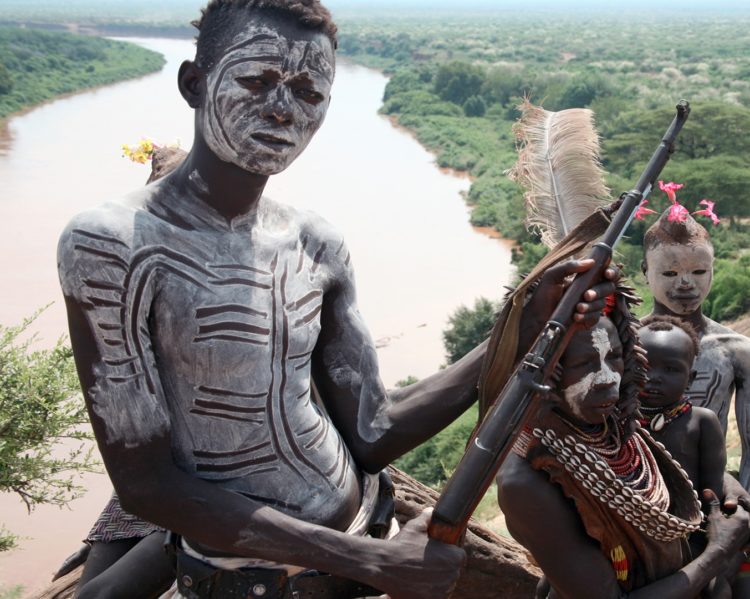 REMOVING THE TWO vast and trunkless legs in the desert, the decaying and colossal wreck around which the lone and level sands stretch far away in every direction, should be the magic bullet that finally fixes the American Negro after all the other countless failed attempts. It was the eroding statues that could occasionally be found in the rot, sad reminders of brother wars and the madness that had to be carefully taught by the Jewish outsider, that were causing the malfunction. Once these hate stones are gone, there will definitely be perceptible improvements in a race that carries foreign DNA. The Negro will get better tomorrow. Assuming the endless appeasement continues, of course.
Nine people were killed and at least 54 others were wounded in shootings across Chicago between Friday evening and Monday morning.
Staggering pathology, even by Chiraq standards. I guess torching the rocky visage of well-known "racist" Abraham Lincoln wasn't enough to mitigate the evil White influence that is no doubt causing these ridiculous monkeyshines.
Seven people were shot, one fatally, during a single mass shooting incident about 2:30 a.m. Sunday in the West Pullman neighborhood on the Far South Side.
Another Negro "open shooter" incident for the memory hole.
The group was in the parking lot of a banquet hall in the 11900 block of South Loomis when a male in a black SUV opened fire, according to Chicago Police. The SUV then sped away.
We know the color of the soccer mom sports car, but not the "male" tar monster. Good job, fake news, I'm sure everyone is still fooled.
A 30-year-old man was shot in the left leg; a 31-year-old woman was shot in the left leg; a 32-year-old woman was shot in the right leg; a 32-year-old man was shot in the abdomen; a 33-year-old woman was shot in the left leg; and a 36-year-old man was shot in the buttocks, police said.
Pulling bullets out of a dusky "booty." This is why we conquered nature and built an enduring civilization: so we could then put it into a death spiral of Jew-promoted jungle monster violence and idiocy.
About 6:25 p.m. Sunday, 22-year-old Damian Rowdan was killed and two other people were wounded in a shooting in the Lawndale neighborhood on the West Side. They were on the porch of a home in the 3000 block of West Polk when someone opened fire from a passing SUV, police and the medical examiner's office said.
Negroes on a porch. Stereotypes: they aren't created from thin air.
One man was killed and two other people were wounded in a shooting about 4:30 a.m. Sunday in the Rogers Park neighborhood on the North Side. They were standing on the sidewalk in the 7700 block of North Ashland when someone in a Ford SUV fired shots in their direction.
"Hello fine sirs, this is an excellent sidewalk for all our standing needs."
"You are correct, my friend. Are you ready for tomorrow's meeting of the Mozart Appreciation Society?"
SUV pulls up, everyone gets shot.
Remus Campbell, 32 was shot in the neck and taken to Saint Francis Hospital in Evanston, where he was pronounced dead at 5:35 a.m., authorities said.

Less than an hour earlier, 21-year-old Aaron Clemons was killed and another man was critically wounded in a West Englewood neighborhood shooting on the South Side, authorities said. A 23-year-old man was standing outside with a group of people about 1:25 a.m. in the 7000 block of South Paulina when a vehicle pulled up and someone inside fired multiple shots.
The exciting diversity of a crime that, save for a few minor details, could be an exact copy of several other ones that happened over one weekend in a city annexed by Africa and Latin America.
Jose Carlos Romero Hernadez, 21, and a 20-year-old man were walking at 6:26 p.m. Saturday in the 2700 block of North Monticello when a dark-colored SUV pulled up and someone inside opened fire, authorities said. Hernadez, who lived in the Back of the Yards neighborhood on the South Side, was shot in the head, while the younger man suffered a gunshot wound to the left thigh.
See, it's not all "African-Americans" you "racist." It was also la-teen-ohs. The natural conservatives here for a better life do the jobs that negroes already are doing. It's just the same story over and over, the same genetically preordained failure. We need a lot more of this in the Whitest available areas, ask any Jew.
About 4:20 p.m. Saturday, 24-year-old Cornell Verner was gunned down in the Englewood neighborhood on the South Side. He was sitting in the driver's seat of a vehicle in the 6300 block of South Carpenter when someone walked up and fired shots, striking him multiple times in the face and torso, authorities said.
Nice to see at least one "sitting in a car gone wrong" to break up all the "evolutionary dead-end pulled up in an SUV, shot its fellow nightmare animals."
Nearly 12 hours earlier, 26-year-old Jerrell J. Perkins was killed and a 45-year-old woman was wounded in another West Pullman neighborhood attack. They were standing on the street near a parked car about 4:30 a.m. Saturday in the 12200 block of South Green when a black SUV pulled up and someone inside opened fire, police said.
Black lives matter.  
At least 40 other people were wounded in citywide shootings between 5 p.m. Friday and 5 a.m. Monday.
Each one a precious and unique miracle full of unlimited potential, such a tragedy. We can best honor the dead morlocks and illegal aliens by pretending none of this happened. …
* * *
Source: Modern Heretic