Halal Official: "Australian Women Need Muslim Men to Fertilize Them"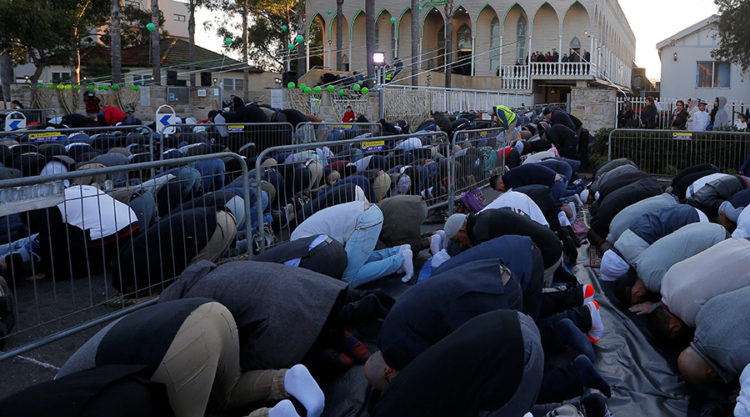 Meanwhile, Jewish scientist says declining sperm counts in Australian men are nothing to worry about.
THE HEAD OF a Muslim food certification body in Australia has said "Australian women need [Muslim men] to fertilize them," causing an online outcry.
Mohamed Elmouelhy, the head of the Halal Certification Authority in Australia, wrote on his Facebook page that Australian women needed male Muslims because men in the country "are a dying breed."
"Australian women need us to fertilize them and keep them surrounded by Muslim babies while beer swilling, cigarette smoking, drug injecting can only dream of what Muslim men are capable of," his post read.
He added that Muslims "have a duty to make your [Australian women] happy."
Elmouelhy concluded that the White race in the country "will be extinct in another 40 years" if Australia "is left to bigots."
He advised Australian men to "better go choose a plot for yourself at your local cemetery" and "if you can't afford it, commit suicide."
The initial comment seemed to be deleted, but screenshots as well as multiple news reports prompted a wave of anger in the comments to his posts and beyond.
Social media users slammed Elmouelhy as a "f**kwit," "sick excuse of a man," and a "twisted, foul, sexist bigot," with others calling for the authorities to "kick him out of the country."
Muslim Leader: 'Australian Women Need Us To Fertilise Them,' 'White Race Will Be Extinct In 40 Yrs' https://t.co/v18tCUoaQY

— Paul Joseph Watson (@PrisonPlanet) July 28, 2017
Mohamed Elmouelhy is nothing but a disgusting pig

— Karen (@notmisled) July 28, 2017
And nobody is protesting against the dog who attacked all Australian males?Is the head of halal certification!Hates women! Mohamed Elmouelhy

— ssss (@tthesoapy) July 28, 2017
Elmouelhy's rant followed a study by the Hebrew University-Hadassah Braun School of Public Health and Community Medicine in Jerusalem, which found a 52.4 percent decline in sperm concentration and a 59.3 percent fall in total sperm count among men in Western nations, including Australia.
The study caused concern among the Israeli scientists leading the research, and scientist Hagai Levine said it was "an urgent wake-up call for researchers and health authorities."
Australian scientists aren't panicking, though.
"I would not worry our 'guys' too much, just to maybe be a bit conscious. I will refer to the study as informative rather than scientific and maybe, just maybe the simple[r] life in non-Western countries is actually the best, even for sperm. Maybe a study can be done in Australia regarding city men versus rural men?" senior scientist for exercise and nutrition at the Australian Catholic University, Dr Orly Lacham-Kaplan, told the News Corp Australia media outlet.
* * *
Source: RT