Escalated in Some Way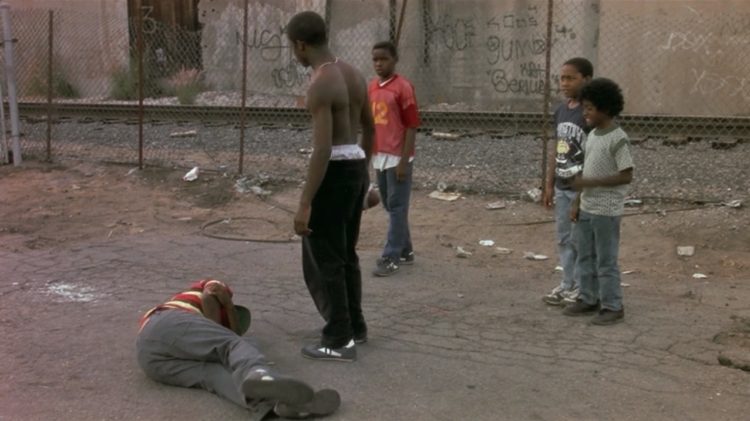 Some of the language emitted by the criminals and victims described below is disgustingly crude, and children should not be allowed to view it.
BY NOW we've all heard about the shocking events this weekend that demonstrated how deeply divided and full of hate our kosher globalist bazaar truly is. Peaceful people victimized, lost lives full of promise, the ugly face of "racism," shocking police incompetence . . . yup, it was another weekend in Chiraq. The memory hole might as well be a memory Grand Canyon for how quickly this latest spasm of Negro and "Latino" pathology is going to disappear, but that's why you're here. Let us examine the latest dark demonstration of the character's content.
Nine people were killed and at least 30 others were wounded in shootings across Chicago between Friday night and Monday morning.
That's interesting and everything but did you hear about the "Nazis"? You don't care? Okay, just checking.
The weekend's latest fatal shooting happened about 12:10 a.m. Monday in the Chicago Lawn neighborhood on the Southwest Side. A 26-year-old man was standing next to a car in the 3000 block of West 60th Street when a tan vehicle drove by westbound and someone inside fired shots, according to Chicago Police.
It turns out that exiting the car you were sitting in and standing next to it doesn't appreciably decrease the likelihood of being blasted by your fellow tar monsters, although I suppose it was worth a try.
The man suffered multiple gunshot wounds and was pronounced dead at the scene.
Can we blame this on Whites, Internet free speech, and President Trump? No? Better get this buried and fast before more goyim notice we're forced to share a country with this obviously failed race of violent morons.
Three people were killed in a Sunday evening shooting in the East Side neighborhood on the Far South Side. A 17-year-old boy, 22-year-old man and 24-year-old woman all suffered multiple gunshot wounds to the body at 5:30 p.m. in the 10200 block of South Ewing and pronounced dead at the scene, according to police and the medical examiner's office.
A "boy," man, and woman all bagged at the same time in an amazing trifecta of jungle pathology.
A police source said a man shot the three people after they broke into his home. No charges have been filed against the homeowner, who had a valid Firearm Owner's Identification card.
This is why you need to be armed. When the amazing "diverse" home invasion squad is at your door you don't want to be on 911 having a "Eye kanna heeah yew" discussion with La-ah ("Ladasha" — as her mother said "the dash not be silent"), you want to be limiting the evolutionary dead-ends.
Ivan Real, who told NBC5 he is a close friend of the homeowner, said there have been a lot of home invasions in the neighborhood recently.
Wow, really? That sure is something. Did you know the Africa Ball starts soon and that "racist" Whites attacked peaceful "counter-protestors?"
About 11:20 a.m. Sunday, Emmanuel Fleming, 34, and 46-year-old Michael Swift were killed in a shooting in the West Side Austin neighborhood. The men were standing at 11:19 a.m. in the 200 block of South Laramie when two people walked up and fired shots at the younger man, authorities said.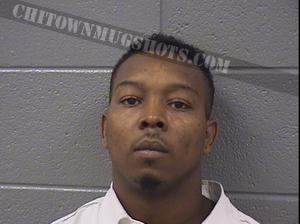 Nothing like a nice relaxing standing session in a neighborhood that resembles Beirut minus the exotic and vibrant sand person culture.
Fleming lived in the Englewood neighborhood on the South Side, and Swift lived in the West Garfield Park neighborhood. Deputy Chief Al Nagode said one of the victims was believed to be a member of a nearby church.
LOL. Good boys, volunteering at the church, turning that life around, about to go to college, these simian lives really mattered.
Shortly before 12:30 a.m. Sunday, 27-year-old Demica Porter was gunned down in the Back of the Yards neighborhood on the South Side.

At least one other person was killed and 30 people were wounded in shootings across the city between 11:30 p.m. Friday and 5 a.m. Monday. Follow city violence with the Chicago Sun-Times weekend shootings tracker.
Follow all the latest monkeyshines on the mud man pathology tracker! See if you can somehow keep up!
Additionally, an off-duty Chicago Police sergeant shot a man at 5:06 a.m. Sunday in the Morgan Park neighborhood on the Far South Side. The officer shot the 18-year-old during an "armed confrontation" in the 10900 block of South Hermosa.
Sounds like "systemic racism" from the five-oh to me. The auditions for the next Michael Brown continue.
Chicago Police Supt. Eddie Johnson said the officer first spotted the man "acting suspiciously" in the 10000 block of South Wood. The incident then "escalated in some way," prompting the officer to shoot the man.
Believe it or not, there are consequences to appointing a Negro dullard who literally can't tell left from right to be the boss of the po-po. "Dat nigga be suh-picious, dawg. It bee ex-call-ating. Sheee**."
Last weekend, three people were killed and 27 others were wounded in shootings across Chicago.
Let's all savor the deafening silence.


* * *
Source: Modern Heretic