Chicago: Move Afoot to Eliminate Sites Named After "White Racists" George Washington, Andrew Jackson
One actual, serious suggestion: honor Michael Jackson instead of Andrew Jackson. Black pastor inadvertently argues for racial separation, stating that members of one race feel alienated by memorials to those of another race, as this controlled media piece makes evident.
A PASTOR IN CHICAGO has requested that Mayor Rahm Emanuel remove the names of two parks in honor of George Washington and Andrew Jackson because they were slave owners.
Bishop James Dukes, pastor of Liberation Christian Center, said he believes that the city should not honor men who saw other human beings as property, especially in Chicago's Black communities.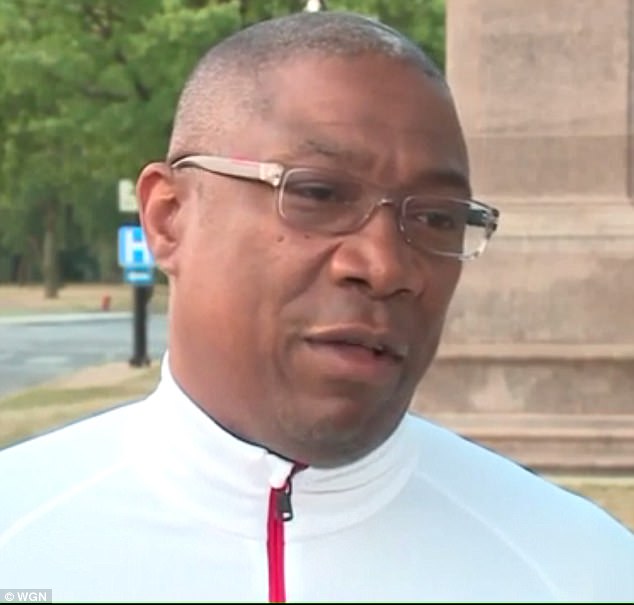 'When my children and grandchildren walk through these parks and say, "Grandfather, wasn't he a slave owner?"… 'how do I explain that and how do I reconcile that with their views of what heroes are?' Dukes told local affiliate WGN9. 
'I'm not trying to eradicate history,' Dukes insisted. 'Let's put history where it belongs so it can be explained and taught properly.'
Dukes also would like to see a bronze statue of George Washington located at the corner of 51st and King Drive gone from the park as well.
And Dukes may have a celebrity supporter in the effort, who at least wants to have a discussion on the issue.
Broadway actor and former star of the musical 'Hamilton,' Leslie Odom Jr, told TMZ that the topic warrants examination, and should take into consideration how a community feels about the individual being honored.
'What is a statue there for? It's there to inspire us, it's there to teach us, to give us hope,' Odom, who played Aaron Burr in the show, said.
'I think that's why we erect them, right? So if we decide as a community that this bronze… commemoration is no longer doing that, if its no longer inspiring us, if it's no longer making us feel great about ourselves, and they come down for a while or forever… we're allowed to do that. We're even allowed to do that with Thomas Jefferson and George Washington.'
'They're not off the table for discussion, I think it's a great question,' Odom added.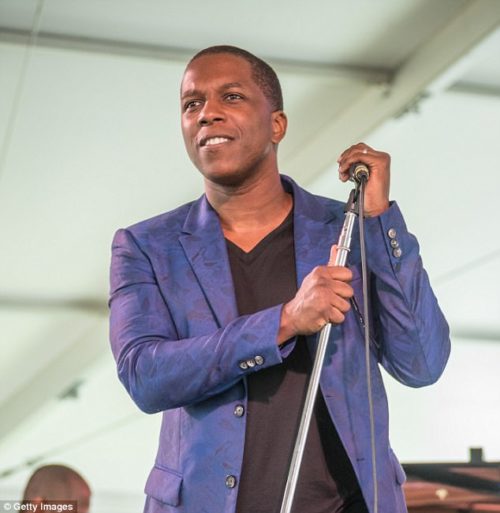 Dukes said its of little consequence that Washington was the founder of the country and won the Revolutionary War against Britain, saying the fight did little to improve the lives of Black slaves living in America.
'In an African-American community, it's a slap in the face and it's a disgrace for them to honor someone who was a slave owner,' Dukes said.
'There's no way plausible that we would even think that they would erect a Malcolm X statue in Mount Greenwood, Lincoln Park, or any of that,' CBS quoted Dukes as saying.
'Native Americans would not even think about putting up a (General George Armstrong) Custer statue,' he continued, 'because of the atrocities that he plagued upon Native Americans. And for them to say to us "just accept it" is actually insulting.'
Dukes holds just as little regard for the seventh President of the United States, saying Jackson also profited from owning slaves.
Dukes said that the parks do not have to renamed entirely, but suggested they could instead honor figures in the Black community such as former mayor Harold Washington.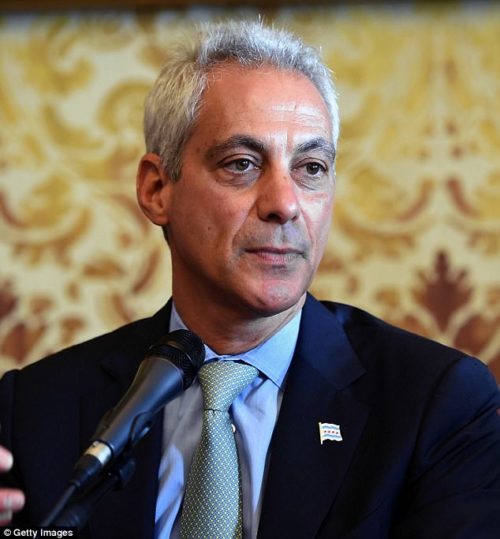 He also suggested Jackson park can be named after civil rights figure Rev. Jesse Jackson or pop singer Michael Jackson.
'I think we should be able to identify and decide who we declare heroes in or communities, because we have to tell the stories to our children of who these persons are,' said Dukes.
The pastor said that he sent a letter to Mayor Emanuel detailing his suggestions, which he later posted to Facebook.
'I am feeling ambivalent that I would have to walk my child, attend a parade or enjoy a game of softball in a park that commemorates the memory of a slave owner,' Dukes wrote.
'Therefore, I call on the immediate removal of President George Washington and President Andrew Jackson names from the parks located on the southeast side of Chicago. They should not have the distinct honor of being held as heroes when they actively participated in the slave trade.'
A spokesperson for Chicago's Park District said the formal process of renaming a park must be submitted to to the Park District Board, which may vote on the motion after a 45-day public comment period.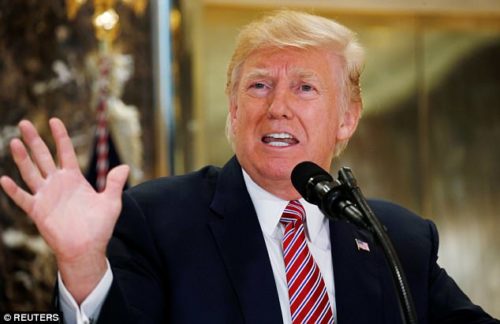 The process is open to anyone that is a Chicago resident.
A request for comment by an Emanuel spokesperson was not immediately returned.
Dukes' request came just days after a deadly incident in Charlottesville, Virginia claimed the life of one person when a suspected White nationalist allegedly rammed his car into counter-protesters at a neo-Nazi demonstration.
White nationalists had gathered at a local park to protest the removal of a statue of Confederate General Robert E. Lee.
President Donald Trump blamed 'many sides' for the violence that claimed the life of Heather Heyer, 32, on just hours after the incident on Saturday.
The President later condemned the neo-Nazis and White supremacists in Charlot[t]esville.
But on Tuesday, The President pushed back on new initiatives to remove monuments of historical figures in America.
'This week it's Robert E. Lee. I noticed that Stonewall Jackson is coming down. I wonder is it George Washington next week and is it Thomas Jefferson the week after? You know, you really do have to ask yourself, where does it stop?,' Trump said during a Tuesday press conference in New York.
* * *
Source: Daily Mail