Baylor University: Selling Sex With White Women to Attract Black Rapist "Athletes"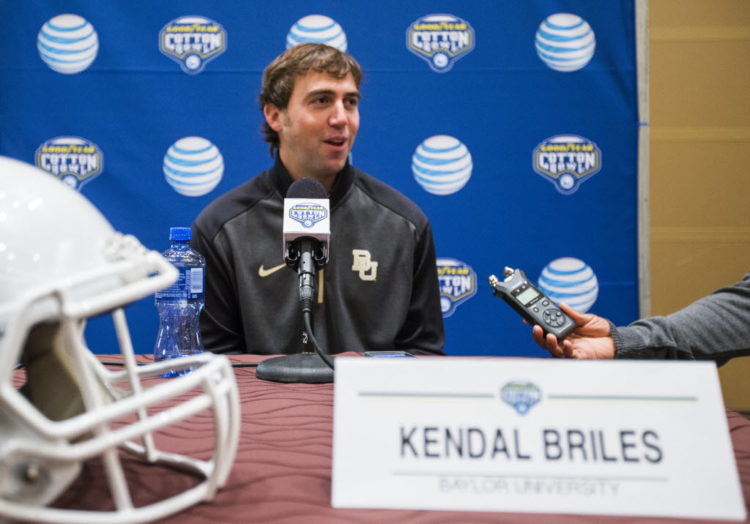 Assistant coach to prospective Black players: "Do you like White women? Because we have a lot of them at Baylor and they love football players." The death penalty should not be out of line for rapists and defilers of our women. Organized athletics in this country are utterly corrupted, and all White people should cease supporting them immediately.
A BAYLOR UNIVERSITY GRADUATE who says she was raped by football players in 2013 sued the university Friday. Her lawsuit includes an allegation that 31 Baylor football players committed 52 acts of rape, including five gang rapes, between 2011 and 2014 — an estimate that far exceeds the number previously provided by school officials.
The woman, identified in the suit as Elizabeth Doe, reports being brutally gang raped by then-Baylor football players Tre'Von Armstead and Shamycheal Chatman after a party on April 18, 2013.
Those football players were previously named as suspects in a police report for a rape on that date, but were never charged.
The woman, who graduated from Baylor in 2014, has sued Baylor for Title IX violations and negligence.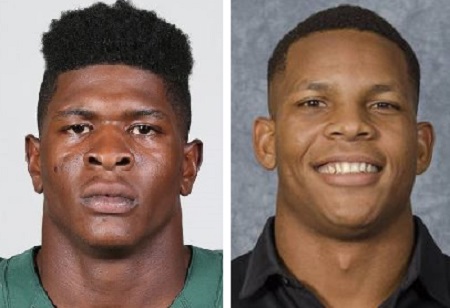 A Baylor spokeswoman declined to comment Friday.
John Clune, the Colorado attorney who represents the woman, released a statement Friday saying that his team appreciates what Baylor has done to try to fix the sexual assault problem on campus. But, he said, "this is one that needed to be filed."
"As hard as the events at Baylor have been for people to hear, what went on there was much worse than has been reported," he said.
One of the woman's alleged attackers — Chatman — was accused of rape once before, the suits says, but the university failed to intervene. In that case, the suit says, a student athletic trainer reported that Chatman raped her at his off-campus apartment, so the university moved the trainer to a female sports team and agreed to pay for her education in exchange for a non-disclosure agreement.
The lawsuit describes a culture of sexual violence under former Baylor football coach Art Briles, in which the school implemented a "show 'em a good time" policy that "used sex to sell" the football program to recruits.
Former assistant coach Kendal Briles — the son of the head coach — once told a Dallas area student athlete, "Do you like white women? Because we have a lot of them at Baylor and they love football players," according to the suit.
Investigation by lawyers identified at least 52 "acts of rape," including five gang rapes, by 31 football players from 2011 to 2014. At least two of the gang rapes were committed by 10 or more players at one time, the suit states.
This contrasts with figures Baylor officials have provided after the Pennsylvania-based law firm Pepper Hamilton conducted an investigation into how the university handled sexual assault. Regents told The Wall Street Journal in October that they were aware of 17 women who reported sexual or domestic assaults involving 19 players, including four alleged gang rapes, since 2011.
Tonya Lewis, the Baylor spokeswoman, declined to respond to specific questions about Baylor's knowledge of the prior sexual assault alleged in the suit, the scope of the Pepper Hamilton investigation or whether the university stands by the numbers it originally provided.
Doe applied to Baylor, the world's largest Baptist university, because of its Christian-centered approach to education. She enrolled in 2010, with the intention to pursue a degree in medicine, and in 2012, joined the Baylor Bruins, a group that hosts prospective athletes during visits, the suit states.
On April 18, 2013, according to the lawsuit, Doe attended a party at the home of former Baylor defensive end Shawn Oakman, who has since been charged with sexual assault in an unrelated incident.
Doe became intoxicated at the party and apparently returned home with Armstead and Chatman. When her roommate's boyfriend arrived later that night, the suit says, he heard "what sounded like wrestling and a fist hitting someone," a loud bang and a woman saying "no."
When the boyfriend asked if everything was OK, one of the men inside yelled that Doe "was fine." Armstead and Chatman then emerged from the room, and the boyfriend saw Doe partially unclothed on the floor. The woman had a bruise on her cheek and a bite mark on her neck, according to the suit.
Before police arrived, one of the woman's teammates on the Baylor Bruin group to host prospective athletes came over and instructed Doe to tell police she had "consensual sex with one white male" to protect the athletes, the suit alleges. It cites a Title IX investigation into the incident, which later showed that Chatman had called the Bruin and given her the "assignment."
Doe made a complaint to the Waco police department, records show, but according to the lawsuit and a report by ESPN, Baylor sat on the investigation for more than two years.
Armstead was found responsible for the rape and expelled last spring, the lawsuit says, although his dismissal was originally presented by the university as a violation of team rules.
Chatman transferred to Sam Houston State.
Lewis, the university spokeswoman, confirmed neither Armstead or Chatman are still enrolled at Baylor.
* * *
Baylor definitely had a problem with its football team, as a timeline published by the Waco Tribune makes clear. Two football players — Sam Ukwuachu and Tevin Elliott — were convicted for sexual assaults that occurred in 2012 and 2013. In a May 2016 meeting with Baylor's board of regents, Coach Art Briles reportedly broke down crying:
The scandal involved 17 Baylor University women who reported sexual or domestic assaults involving 19 football players, Baylor regents told the Wall Street Journal. Those reports, made between 2011 and 2015, included four alleged gang rapes. . . .

"There was a cultural issue there that was putting winning football games above everything else, including our values," Regent J. Cary Gray said, as reported by the Wall Street Journal. . . .

The Wall Street Journal reported that Briles met with regents in Waco two days before his May 26 firing. Briles was asked what he would have done differently, and he began to weep, according to regents' account in the story.

"He couldn't speak he was so upset, and all of us were," Gray said. "Art said, 'I delegated down, and I know I shouldn't have. And I had a system where I was the last to know, and I should have been the first to know.' "

In May, the board released a "findings of fact" document, reporting a "fundamental failure" in Baylor's Title IX implementation and a football program operating "above the rules."
So, it would appear, Baylor admits that its football players committed numerous sexual assaults during Briles' tenure as head coach. And we have clear evidence — the names have been named — that it was Black football players who were accused of these crimes.
* * *
Source: Dallas Morning News, The Other McCain, and National Vanguard correspondents