Most Serial Killers are Black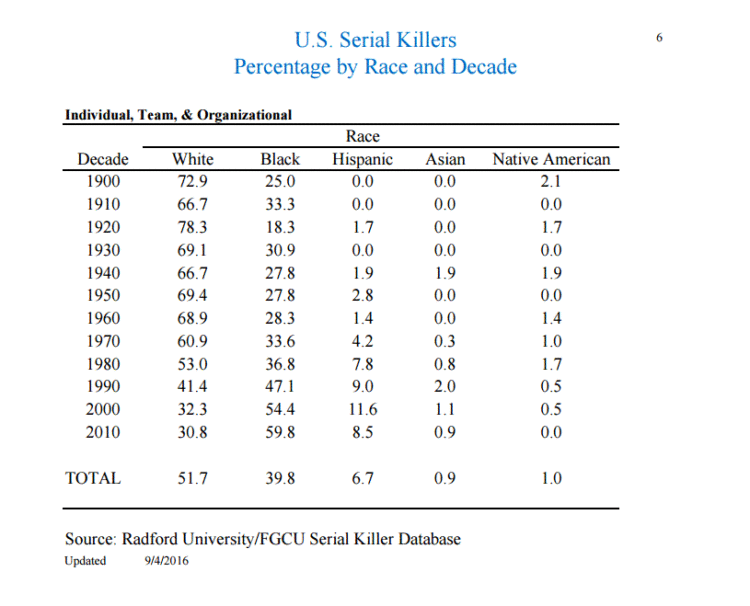 THERE IS AN OLD canard that serial killers are always White and that Blacks are never serial killers. This myth has been so powerful that some criminal investigations (for example, about the murders of Derrick Todd Lee from 1992 to 2003) have been hindered by the presumption that the perpetrator, since he is a serial killer, must be White.
In fact, as this chart reveals, Negroes have always been overrepresented in serial murder as in other violent crimes — just not as much.
Until 1980 the total number of serial killers classified as White exceeded the total number of serial killers identified as Black in each decade, but that is no longer the case. For three decades now statistics have shown more Black than White serial killers.
Since the statistical shift happens to coincide with the invention of DNA profiling in 1984, it seems entirely likely that improved detection, rather than a sudden change in Negro behavior, is the main reason why so many more Black serial killers are now appearing in statistics.
* * *
Source: National-Socialist Worldview