Jack Webb's One Out of Seven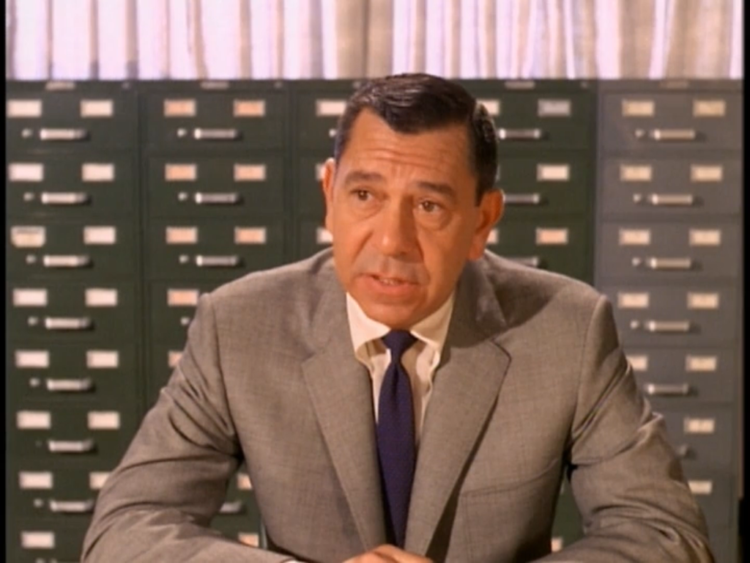 by Andrew Hamilton
ONE OF Hollywood's most successful personalities was Jewish actor, writer, director, and producer Jack Webb, active for four decades in radio, television, and movies. He is best-known for his role as Los Angeles police Sergeant Joe Friday in the fictionalized police series Dragnet on radio, television, and in a motion picture.
Webb began his long career in radio as the 25-year-old co-creator and star of a short-lived weekly "documentary drama" radio series called One Out of Seven on San Francisco's KGO AM radio station. KGO, previously owned by NBC, then belonged to the newly formed American Broadcasting Company (ABC). Seven episodes of the show were broadcast in February and March 1946.
Each opened with the following announcement: "Twenty-four hours make a day. Seven days make one week. And from these past seven days the editors here in our San Francisco newsroom have chosen the one story which they have judged most worthy of retelling. This is One Out of Seven!"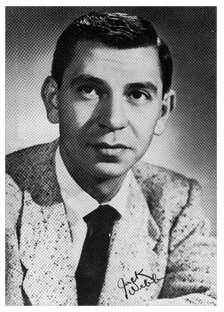 Like today's fake news and entertainment, the broadcasts, peddled as true stories, were heavily propagandistic and anti-White. As a voice actor Jack Webb portrayed every character in every episode, doing impressions of famous people and using a variety of dialects ranging from Blacks to Jews to the stereotyped evil German Nazi and Southern racist in "Free Men."
The inaugural episode of February 6, 1946, sneeringly entitled "Senator Bilbo is an Honorable Man," was a harsh attack on U.S. Senator Theodore Bilbo (D.-Miss.). America's controlled media were running a concerted campaign against Bilbo that year because he was up for reelection.
The author of a self-published book entitled Take Your Choice: Separation or Mongrelization (1947), Bilbo had been influenced by the ideas of Black leader Marcus Garvey, who in turn praised the Senator. In 1938 Bilbo proposed an amendment to a federal work relief bill to deport 12 million Black Americans to Liberia at federal expense to relieve Depression-era unemployment.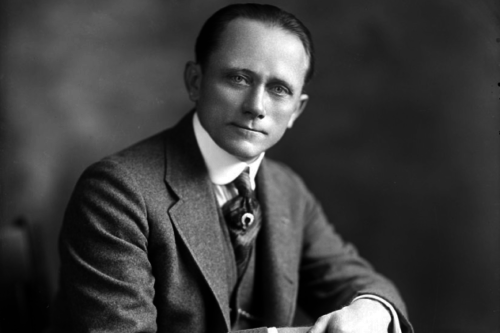 Although the Senator won reelection in 1946 despite the massive, one-sided Jewish-Leftist press battering he was forced to endure, the Republican-dominated Senate, ignoring the vote, refused to seat him. The following year the Jewish propaganda film Gentleman's Agreement, a defamatory attack on Americans' alleged "anti-Semitism" starring Leftist movie star Gregory Peck, mentioned Bilbo as an exemplar of bigotry.
Ironically, like most Southern "racists," Bilbo had Jewish friends and never criticized Jews the way he did Blacks. His campaign manager in 1940 was a Jew, and he once said, "I'm for every damned Jew from Jesus Christ on down." Though this brought no tolerance from God's chosen people, Bilbo would never have dreamed of returning their hatred in kind.
The other episodes of One Out of Seven followed the same pattern, among them "National Brotherhood Week," "The Coming Third World War" (pushing One World internationalism), "Anti-Negro South," "Equality: A Most Wonderful Thing," and "Free Men" (anti-German, anti-Southern). The latter episode was interspersed with Negro spirituals; in real life Webb was a connoisseur of Negro jazz.
The now century-long media campaign against Whites of which Webb's program was a small part, beamed ceaselessly, daily, to a passive audience of millions and millions of people, combined with rigid censorship of alternative views, has caused the deaths of millions of human beings, the rapid destruction of Western civilization, and now genocide.
No individual or movement has yet been able to overthrow this hatred and power, and few have challenged it. Most do not even see the problem because they are part of it: some knowingly, others irresponsibly or zombielike.
* * *
Source: Author