Miscegenation Crash and Burn
IF YOUR ONLY source of information was the Talmudvision you would come away with some pretty bizarre ideas. First, one would think that America is 50% Negro and the most representative American is a mildly plump Negro female. This would be followed by the belief that the Negro is a sun-tanned White, more than capable of living in a civilized nation or even building one from nothing, with the only notable racial difference being advantages in acting "cool" compared to stiff and boring Whites. Back in reality a ruined van burns in a ditch on the side of an Indiana highway. A small White body ejected by the force of the crash and smashed into an unidentifiable red pulp can be found somewhere near the smoldering wreckage. Try "dating" a schwoogie, you unclean piece of meat. Pass your children through the roadside flames and into Moloch's kosher belly.
A 6-year-old girl was killed in a crash on State Road 67 in Muncie, Indiana on Sunday afternoon. The crash happened in the northbound lanes of State Road 67, just north of Meeker Avenue.
Another forgotten victim of the War on Whites. The silent genocide advances, another life that doesn't matter ends in senseless and preventable tragedy.
Police say Jessica Skeens, 28, was driving a van with her boyfriend, Nathaniel Jordan, 27, in the passenger seat. Two of Skeens' children were in the middle seat with child restraint seats, and two more were in the backseat with no child restraint seats.
The roll and burn somehow failed to kill the debased White war spoils, the Negro animal or any of the mulattoes. Instead the most innocent possible victim is claimed by the uncaring laws of physics, the uncaring laws of genetic determinism and racial identity.
The couple were arguing when Jordan punched Skeens and grabbed the steering wheel, causing the van to slide to the right and roll over the ditch, police said.
The content of their character. "Now you gwine get it, you snow hoe. Gibs me dat wheel. Sheeeet, we be slidin'." Driving while Black.
Skeens' 6-year-old daughter, Taelyn Woodson was partially ejected out a window and killed. "She was so beautiful," said Woodson's grandmother, Kathy Parris. "She was the happiest child you could be around. She had a loving heart and loved to color and draw.
Oh well, one can't mourn forever. Say, is that Africa Ball on the telavivision? Look at those amazing jumping monsters. Let me drink some booze, maybe shoot up. I don't even remember what I was supposed to be sad about, although I still feel an urge to commit suicide.
A small memorial has been erected at the crash site.
Imagine there's no heaven, etc.
Skeens was taken to a hospital for treatment of a broken arm. Jordan was treated for minor injuries, then arrested on preliminary charges of neglect of a dependent causing death, criminal recklessness and domestic battery.
Both "adults" involved in this vomit-inducing disaster should be immediately put down.
Police believe alcohol was a contributing factor in the crash.
We all know there's a secret ingredient in malt liquor that makes brothers hostile.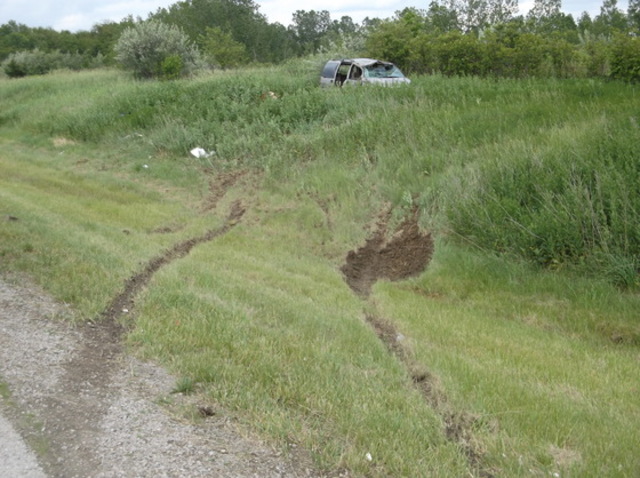 * * *
Source: Modern Heretic