Bilderbergers? Globalists? Let's Call Them What They Really Are: Jews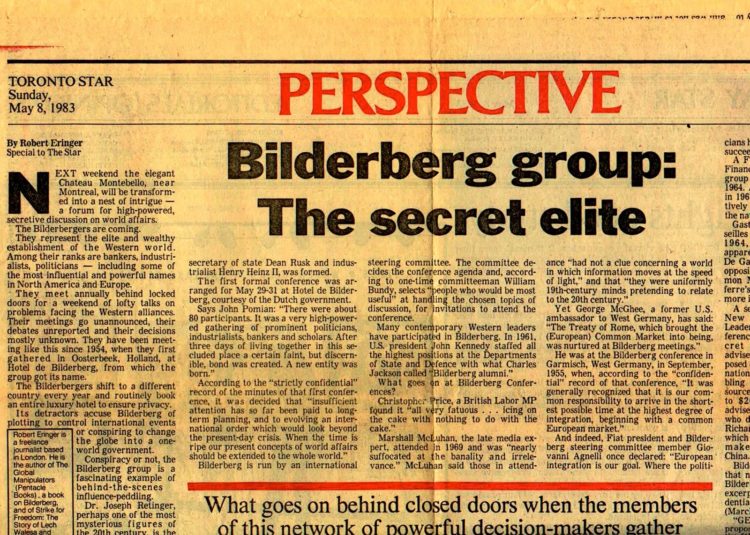 Attacking the Bilderbergers will not cause you to be banned from Facebook or Twitter, much less cause you to lose your job.
by Hadding Scott
Christopher Cantwell attended the protest outside the annual conference of the Bilderberg Group, this year at Chantilly, Virginia, where he interviewed several protesters, all of whom avoided saying anything explicit about race or Jews. Two of them were associates of Alex Jones, from whom one obviously could not expect much. Cantwell then gave this little speech wherein he indicated that Jews were the real problem.
This needs to be said, because "the Bilderbergers," "the Trilateral Commission," and "the Council on Foreign Relations" have been used for decades as substitute terms by people like the John Birch Society who are paralytically frightened of saying the word Jew — even where it is the only correct word to use.
For example, the talkshow host Lionel, who makes frequent appearances on Russia Today, is clearly highly averse to saying anything negative about Jews qua Jews, or about even Jews qua Zionists. When RT's reporter Caleb Maupin (who knows his stuff) recently said on Lionel's YouTube show that Israel was behind the trouble in Syria, Lionel instructed Maupin that he must not say this; he must say that it is about oil or a pipeline instead. Well, unsurprisingly, on the same day that Cantwell posted his speech to the protesters, Lionel told audiences on YouTube and on Russia Today that the Bilderbergers were tier one of the globalist conspiracy, or words to that effect.
There is no social stigma or penalty incurred by criticizing the Bilderberg Group but the strongest possible discouragement against any criticism of Jews.
Little by little, however, that prohibition against criticizing Jews has been losing its power. It is an intimidation that is destroyed through overt defiance. When somebody responded to Cantwell by calling him an anti-Semite, Cantwell said, "I am, yes!" and continued unfazed.
* * *
Source: National-Socialist Worldview