Pew Study: Vast Majority of Whites Are Resisting Racial Mixing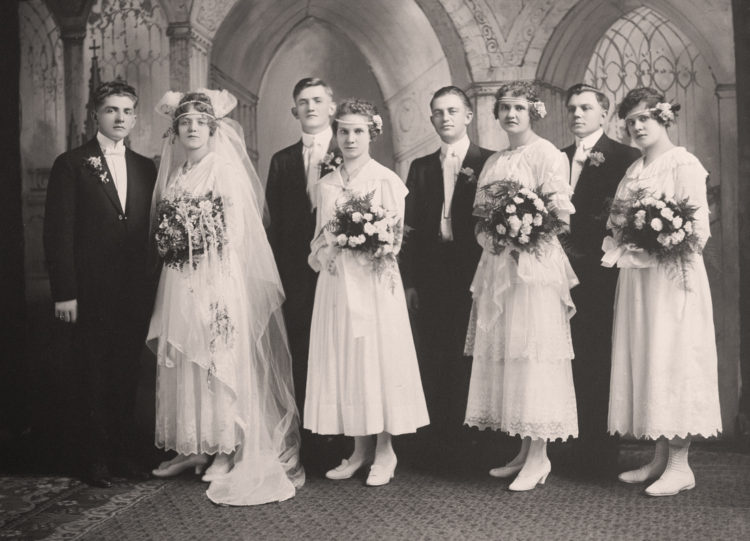 ALTHOUGH THE NUMBER of Americans marrying people of different races and ethnicities is nearing 1 in 6 newlyweds — partly due to mass immigration and partly due to the largest propaganda campaign in American history — a massive majority of White Americans are resisting or opposing the trend, a new study released Thursday showed.
Currently, there are 11 million people — or 1 out of 10 married people — in the United States with a spouse of a different race or ethnicity, according to a Pew Research Center analysis of U.S. Census Bureau data.
"There's much greater racial tolerance in the United States, with attitudes having changed in a way where it's much more positive toward interracial marriage," said Daniel T. Lichter, an anti-White professor who is the director of the Institute for the Social Sciences at Cornell University, and who studies interracial and interethnic marriages. "But I think that a greater reason is the growing diversity of the population. There are just more demographic opportunities for people to marry someone of another race or ethnicity." Jewish groups have been a key force in opening US borders, and indeed the borders of all Western nations, to mass non-White immigration — while simultaneously taking a leading role in the academic and media promotion of racial mixing as positive good and characterization of White opposition to racial mixing as "hate" or "racism" — a pathology or an actual crime, in their view.
Asians were most likely to intermarry in 2015, with 29 percent of newlywed Asians married to someone of a different race or ethnicity, followed by "Hispanics" (a vague, non-racial category that includes a statistically significant number of Whites) at 27 percent, Blacks at 18 percent and Whites at 11 percent. Whites have resisted the decades of pro-mixing propaganda more than any other race and remain the least likely to mix of any measured group. The White rate of intermarriage is higher than two decades ago, but only slightly so. One wonders what the numbers would really be if White Hispanics — and Middle Easterners misclassified as White — were factored out of the equation.
There also were differences between men and women.
Asian and Hispanic women were the most likely to marry someone of a different race or ethnicity in 2015, while Hispanic and Black men were the most likely among men, the data showed. Thirty-six percent of Asian women and 28 percent of Hispanic women intermarried in 2015, while 26 percent of Hispanic men and 24 percent of Black men married someone of a different race or ethnicity.
Contrary to the perceptions of some racialists, White women are the most resistant to the Jewish racial-mixing drive. White and Black women were the least likely to consider someone of a different race or ethnicity in 2015. Only 10 percent of White women married outside their race or ethnicity, while only 12 percent of Black women were involved in intermarriage — half the rate of Black men.
Whites as a whole, whether racially conscious or not, are largely — by a vast majority — acting in accord with the natural drive to mate only within one's own race. White men were the least likely (among males) to consider intermarriage, with only 12 percent involved in interracial or interethnic marriages.
Distressingly, a few Whites have become more accepting of intermarriage, with the rates increasing from 4 percent to 11 percent since 1980. The rise in racial mixing started to level off at near the ten percent mark in the 1990s, however, suggesting that a large core of Whites are utterly resistant to the "trend" the Jewish groups started and constantly try to reinforce.
Interracial marriage became legal throughout the United States in 1967 when Richard and Mildred Loving — a White male, Black female coupling — took their case to the U.S. Supreme Court with Jewish legal help. The Lovings were prosecuted in Virginia in 1958 for violating the state's ban on interracial marriage. The Supreme Court struck down the Virginia law and those in roughly one-third of the states in 1967. (Virtually every state in the 90-plus percent White US that had a significant non-White population also had statutes forbidding interracial marriage. The other states were considered to have little need for such laws.)
The Pew study also found that the most common intermarriages were between an Hispanic (some of whom are genetically White) and a White spouse; the next most common was between a White and an Asian spouse; followed by a multiracial and a White spouse at 12 percent.
White resistance to interracial and interethnic marriages was even stronger in rural areas.
Interestingly, even counting all races, among Democrats and Democratic-leaning independents, a majority — 51 percent — did not believe that intermarriage was good for society. Among the (nearly all-White) Republicans and Republican-leaning independents, a full 72 percent did not think intermarriage was a good thing.
Extrapolating from these figures, roughly 72/89ths or 81 percent of those Whites who did not engage in racial intermarriage did so out of conviction, the other 19 percent evidently either by coincidence or unthinking instinct.
The fact of such huge White resistance to interracial marriage should give us strength as we fight to awaken racial consciousness among our people. But they should not lead us into complacence: Though the core of our folk is sound, the trend is ominous, and the increasing number of racially-mixed Americans — who may not sexually repel the average White as much as those more distinctly alien, and who in some cases may appear White while carrying a huge percentage of non-White genes — will make resistance to the Jew-induced trend both more difficult and more necessary.
* * *
Source: Associated Press and National Vanguard correspondents