The One Evil Group That May Destroy the World
As our planet runs out of cheap energy, billions will die and our descendants may be trapped on a doomed Earth instead of spreading Life to the stars. Is it "scapegoating" to assign blame for this disaster where it really belongs?
by David Sims
IN THE VIDEO above, Richard Heinberg makes some valid points about energy and the destructive effects of an economy that depends on perpetual, unnatural growth. But, at the 1:03:48 mark, he is also doing a lot of preliminary rhetorical maneuvering on behalf of the one evil group that is primarily responsible for that economy. He's raised the suggestion that the one evil group isn't to blame — although, really, it is. He's raised the idea that it isn't productive to punish the guilty — although, really, there's no reason to make the one evil group an exception to the idea of justice, which should be swift and sure, but better late than never. All the more so, since what the one evil group has done to the world is, in aggregate, by far the worst crime that has ever been committed upon it.
So what's Heinberg's motive for his hints, for his suggestions, for his verbal hedging with regard to the one evil group? Is he, perhaps, a member of that group?
At 36:12 you may notice a distinct equivocation. One group of evil people did bring about most of our problems. The financial system we have, for example, which forces industry into perpetual (and unsustainable) growth was the invention of that one evil group of people. Mostly, anyway.
That same group pushes America into wars in the Middle East so that their favorite little country there can expand into territories occupied (and rightfully owned) by other people.
That one evil group wants American soldiers to be their puppets, so that they themselves need fight no wars at risk of their own lives, and take for themselves the spoils of that war, leaving American taxpayers to pay all the bills.
Sure, there's blame to go around. That one evil group didn't do all of the bad things. But they did do, by far, by so very very far, such a disproportionately large fraction of the bad things that they are in moral terms the lowest and most despicable of the villains in the drama of the real world.
Without that one evil group having accelerated our descent into fossil fuel depletion, through one means or another, we'd be a thousand times better off today.
I'm beginning to get the impression that, along with each 99 grains of wisdom in this presentation, there's one grain of obfuscation on behalf of this one evil group.
True, "finding scapegoats" is no solution. But punishing the guilty is a worthwhile thing to do. The guilty are not "scapegoats." This speaker should not pretend, nor imagine that he can get away with pretending, that this one evil group really isn't guilty, and that assigning it the blame it deserves is "scapegoating." Not so. That group really is the cause of many of our problems and for the severity and the immediacy of most of them.
The German National Socialists did correctly identify who was causing them trouble with usury, with governmental corruption, with the debasement of culture, and with control of the mass media. Their aggression wasn't misplaced. It was an eminently rational and thoroughly understandable reaction to what a certain parasitical group had been doing to them. That same parasitical group is doing all of those same things now in the United Kingdom, in America, and throughout Europe. Germany alone tried to bite the irritating tick from its hide, but ultimately was unable to do so.
This group has never suffered unjustly from pogroms, as far as I know. More than a hundred different countries chased them out at one time or another, and on every occasion the ejection was entirely rational.
Just think about it for a moment. Suppose that you're a teacher in an elementary or high school, and you hear a ruckus start up in one of the classrooms. You go in there to straighten things out. Seeing several children at odds with each other, you ask who is to blame. Immediately twenty kids all point their fingers at one kid, while at the same time that one kid is trying to indicate everyone besides himself.
That's the situation. You have one group, the parasite group, who claims as loudly and as often as they can, that nobody likes them, everybody hates them — irrationally, and for no reason at all. Meanwhile, you have dozens of other groups who claim, when they can — when they aren't being censored, when they aren't afraid of going to jail — that this one group has odious habits that cause its members to be disliked, for reasons that anyone can appreciate. Odious habits such as usury. Such as corrupting government. Such as debasing culture. Such as making child pornography a huge industry of international commerce. Such as controlling the media and the education system in such a way that knowledge of the parasite's odious habits isn't reinforced by these channels for public information.
In fact, the parasite group has brought about for other peoples the kinds of trouble that it falsely claims it has endured at the hands of Germans.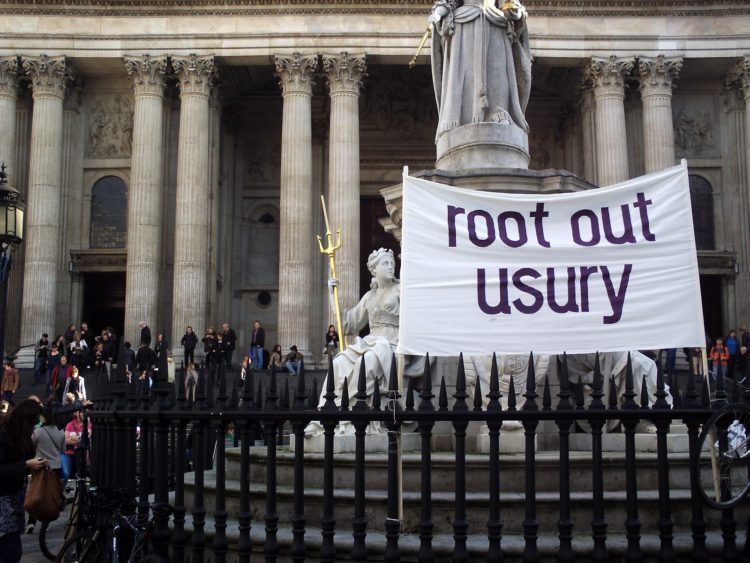 Both the famine in Ukraine in 1932-33 and the Armenian Genocide of 1915 were brought about by the same group that made itself so very unwelcome in Germany in the 1940s. Research Lazar Kaganovich for the former and, for the latter, the "Young Turks,| Emmanuel Currasso, and the Caspian and Black Sea Petroleum Company.
Do your own research, both on the plight of our race and culture and on the plight of our entire planet as the age of cheap energy comes to an end, likely closing forever the door of opportunity for the colonization of other worlds and the survival of Life when catastrophe strikes the Earth. Then ask yourself honestly how you now feel about the one evil group.
Here are some more videos by other contributors to the same series:
https://www.youtube.com/watch?v=R6cWQYaJZ3E
https://www.youtube.com/watch?v=ESFo9Qch5lc
https://www.youtube.com/watch?v=lvH4MB6Hhrw
https://www.youtube.com/watch?v=tqFtLZjBkb8
* * *
Source: David Sims