Muslims and Jews Demand Resignation of Trump Advisor Gorka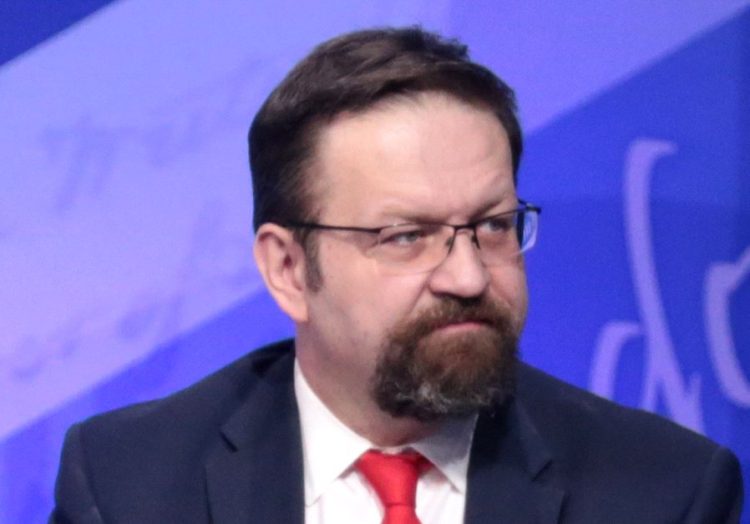 Sebastian Gorka, a counter-terrorism adviser for the Trump administration, is reportedly a member of Vitezi Rend, listed by the US State Department as a group affiliated with Nazi Germany.
A NUMBER of Jewish and Muslim organizations have called for the resignation of a Trump administration aide after it was alleged that he had ties to an "anti-Semitic" group in Hungary.
Sebastian Gorka, a counter-terrorism adviser to US President Donald Trump, is reportedly a member of Vitezi Rend, listed in decades-old US State Department documents as a group affiliated with National Socialist Germany. What the Jewish (and now Muslim) groups fail to mention is that almost all anti-Communist efforts in Hungary during that era were friendly to National Socialist Germany, as was in fact the government of Hungary itself.
The group was founded by Miklos Horthy, an ally of the National Socialists, who ruled Hungary from 1920 to 1944.
Contacted by Buzzfeed following The Forward report, Gorka referred questions to the White House Press Office, who have yet to comment on the matter.
The Forward later received confirmation from the leader of the Historical Vitézi Rend organization stating that Gorka is still a member.
Gorka, however, has previously denied any affiliation with the group, as reported by Tablet Magazine.
"I have never been a member of the Vitez Rend," he told Tablet. "I have never taken an oath of loyalty to the Vitez Rend. Since childhood, I have occasionally worn my father's medal and used the 'v.' initial to honor his struggle against totalitarianism."
CAIR Calls For Sebastian Gorka's Firing https://t.co/7EM0GDTedC

— Eli Clifton (@EliClifton) March 16, 2017
Gorka has previously stated that his father was awarded the medal in 1979 for his "for his resistance to dictatorship."
"I wear that medal in remembrance of what my family went through and what it represents today, to me, as an American," Gorka said in a video released by Breitbart News in February.
The revelation has stoked calls from Jewish organizations for him to resign from the administration.
"Sebastian Gorka must resign — and President Trump must make it happen," executive director of the Anne Frank Center for Mutual Respect, Steven Goldstein, said in a statement prior to Gorka's interview with Tablet.
"That Sebastian cannot even deny he has links with a Nazi-affiliated organization," the statement added, "is symptomatic of the grotesque anti-Semitism that has infected the White House."
"How many ducks in the Trump White House must walk, talk and quack anti-Semitically before our country wakes up and sees the problem?"
The National Jewish Democratic Council, a Washington DC-based political lobbying group, also called for Gorka's resignation.
"Donald Trump has repeatedly said that the United States needs to implement 'extreme vetting' in order to determine if we should allow certain immigrants into our country," the group said in a statement. "And yet, it seems like he failed to vet one of his most trusted advisers."
President of Interfaith Alliance, Rabbi Jack Moline, later called on the White House to "clean house," following reports of Gorka's "extensive and troubling" ties to the Hungarian far-Right group.
Jewish US Congressman Jerry Nadler (D-NY) also stated on social media that the "White House & Gorka's silence in response is deafening" in a tweet following the revelation.
Must-read story re: Nazi ties of top Trump aide. White House & Gorka's silence in response is deafening. @jdforward https://t.co/4NppZoIAYX

— (((Rep. Nadler))) (@RepJerryNadler) March 16, 2017
Gorka, who previously worked for White House Chief Strategist Steve Bannon at Breitbart News, was born in the United Kingdom to Hungarian parents who fled the country during the nation's 1956 revolution, according to his biography on the Institute for World Politics.
* * *
Source: Jerusalem Post