White Couple Sentenced to 28 Years for Displaying Confederate Flags
https://www.youtube.com/watch?v=E-QLs8Z8GgE
Jose Torres and Kayla Norton were part of a group displaying the flags on their vehicles when their caravan drove by a Black family's outdoor birthday party, evidently greatly annoying the Blacks. Even though a shouting match ensued, the allegation that the Whites engaged in "terrorism" is preposterous. The extreme anti-White bias of the (apparently White) judge and prosecutor in this case should be cause for alarm.
by Chris Rossetti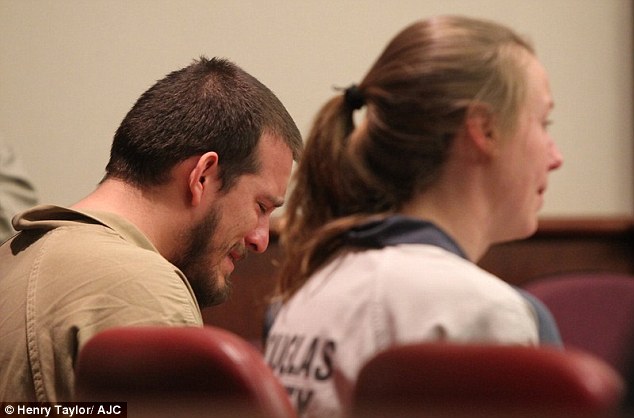 IN JULY 2015, a group called Respect the Flag gathered on the public streets in Douglas County, Georgia. Their US and Confederate flag-festooned vehicles circled through many neighborhoods, as they "drove around with flags, selling them to raise money to donate American flags to people who can't afford them," according to the spokesman for the group. But in one of those neighborhoods, a group of Blacks taking part in an outdoor birthday party took severe exception when the caravan's display passed by, shouting angry epithets and empty threats and getting some in return. The Blacks called police, who tried to separate the two groups.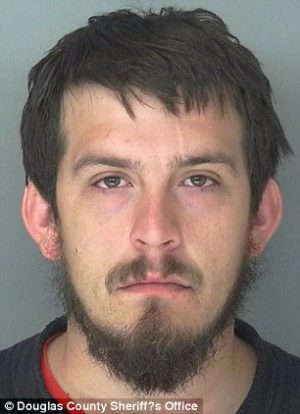 One participant, Levi Bush, said the rowdy Blacks were swarming the Respect the Flag vehicles, throwing rocks, and threatening the Whites with weapons.
The video above shows events after police had arrived.
Hardly a case of "terrorism" on either side; just one relatively minor unpleasantness among many major and minor unpleasant events caused by forcing people to live in a multiracial society.
In the Jewish-dominated and increasingly anti-White "New South," though, the conflict was used to advance the political career of the Douglas County Assistant District Attorney, David Emadi, who called the flag group "a criminal street gang" and charged the group's members with multiple felonies, and accused them of participating in "criminal gang activity" for driving with their flags displayed. The Respect the Flag members were charged with making "terroristic threats" against the party-goers.
Yesterday, a young White couple — Kayla Rae Norton, 25, and Jose Ismael Torres, 26 — cried in court as they were sentenced to a total of 28 years in prison for committing the "hate crime" of "racial terrorism" for driving past the party and shouting back at the enraged, out-of-control Blacks. No Black was charged.
In an effort to obtain leniency from the court, Norton expressed regret for her actions that day. She was also publicly "forgiven" in the courtroom by one of the party's attendees. That did not deter Superior Court Judge William McClain from imposing a vengeful, unjustified sentence — which reads like something handed down by an anti-White System judge in The Turner Diaries: Torres will serve a sentence to 20 years, with a minimum of 13 served in prison, and Norton was given 15 years with a minimum of six to serve in prison. Upon their release, the two have been barred forever from their home and families in Douglas County. The couple have three children together, who will now be deprived of their mother and father.
Torres was described by family and friends in court as a devoted father, a hardworking plumber, and a dedicated volunteer football coach for local children. None of this swayed the anti-White judge, determined to prove his devotion to the Jewish-dominated System that misrules our nation.
Proving his political motivation, Judge McClain, a Republican, strongly emphasized to the defendants during sentencing the totally irrelevant fact that their caravan occurred less than a month after the shooting of nine Blacks by Dylann Roof, who had no connection whatsoever to anyone in this case.
The couple were adjudged guilty of violating tough "street-gang terrorism" laws supported largely by conservative "law and order" Whites — but which are now (of course) being used by the System against White people. Two other defendants, Thomas Charles Summers and Lacey Paul Henderson II, fearing the anti-White witch hunt that has in fact ensued, had pleaded guilty earlier to making "terroristic threats" and received four and two years respectively.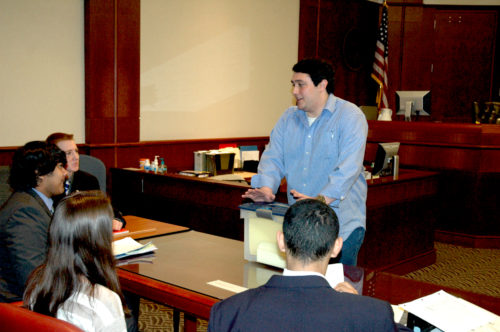 Judge McClain, continuing his anti-White tirade, said Torres and Norton would have to "answer for their behavior" with long prison sentences. He also denounced the sensible decision of the Douglasville Police Department not to arrest any of the Respect the Flag group that day. He called their refusal to arrest White Americans engaging in exercising the First Amendment rights "inexplicable" and "a very bad mistake."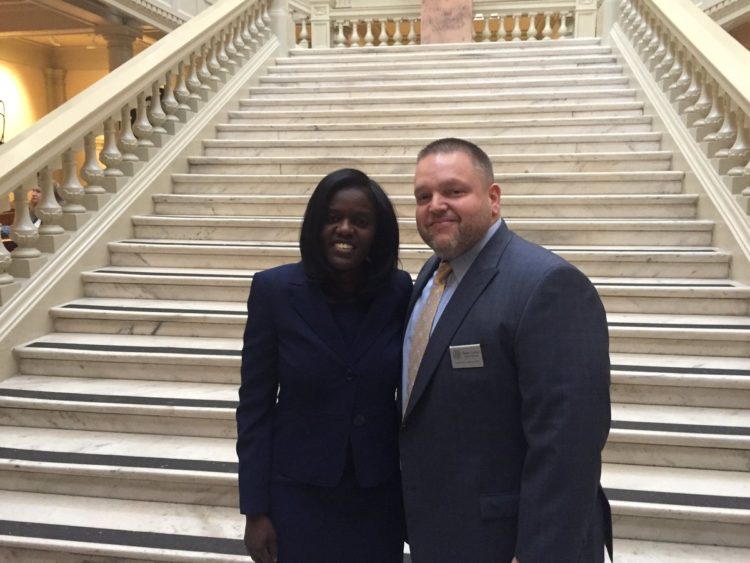 Douglas County District Attorney Brian Fortner said in a statement he supported the harsh sentences.
* * *
Source: Author