Super Bowl 51 Competitors Both Owned by Billionaire Jews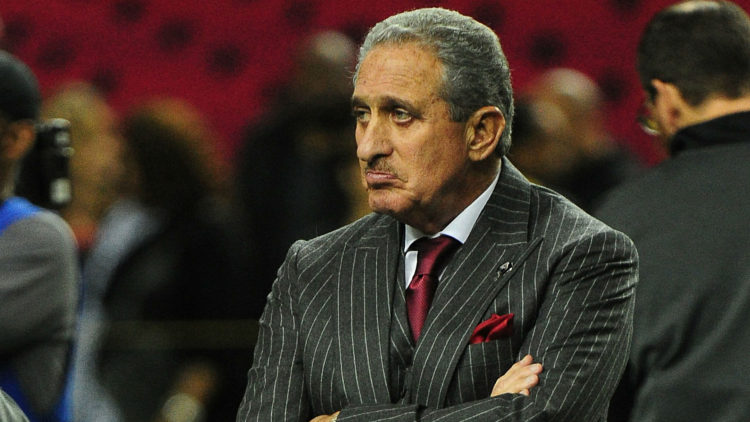 by John I. Johnson
I HAD THE TV on during the Super Bowl 51 pre-game show. I wasn't in the room, but they had a segment pouring sugary syrup over the New England Patriots' owner. I thought they said his name was "Kraft." (It is.) He was interviewed. It wasn't a profile, really. In some vague way you were given the impression of a touching American success story, Horatio Alger-like, although they never actually said this or provided concrete information about his background. They talked of his great "trial and tribulation" too — "deflategate."
By that time I'd guessed the whole story.
Robert Kraft: Jewish, son of a wealthy dress manufacturer in Boston's Chinatown. Columbia (BA), Harvard (MBA). Chairman and CEO of the Kraft Group, a "diversified holding company." Net worth: $5.2 billion.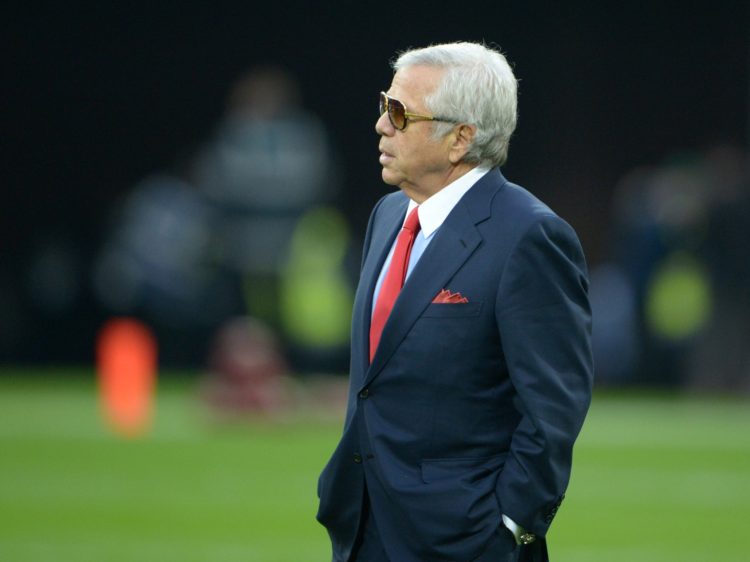 Having lavished so much praise on Kraft, CBS's TV talkers next did the same for the owner of the opposing team, the Atlanta Falcons' Art Blank. That name I already knew. Born New York, co-founder of Home Depot, net worth $3.1 billion.
I wish it were possible to bet on such things rather than gambling, the lottery, or the stock market. Anti-Semitic or philo-Semitic, as long as you (really) knew the score you could clean up. Though you would be wrong sometimes, you'd be right so often that, with prudent money management, winning over a long series of trials (guesses, hypotheses) would bring in lots of swag. Those betting against you (the majority) would either be ignorant about race or insist that Whites have privilege while Jews are poor and persecuted and were murdered in the "Holocaust" besides.
By the way, Wikipedia says this of Julian Edelman, wide receiver for the New England Patriots:
Edelman was born in Redwood City, California, the son of Angela (née Gole) and Frank Edelman, and brother to Alex Ward, a small businessman. According to the Patriots' media office, Julian was raised as a Christian and his ancestry includes Greek, English, Scottish, Irish, Ashkenazi Jewish, and German. His father is part Jewish but his mother is not. During an NFL Network interview in December 2013, Edelman stated that he identifies as Jewish and that he celebrates Hanukkah, and he wore an Israeli-American flag pin on his hat during the November 2014 Denver Broncos game at Gillette Stadium.
The Jews have taken our wealth and political power away from us, as this and a hundred illustrations a day tell us, and are re-making what is left of our race into something unrecognizable. They are committing genocide. We shouldn't let them. We still have the power of numbers, if only we would use it.
* * *
Source: Author