Jared Kushner Will Be Senior Trump Advisor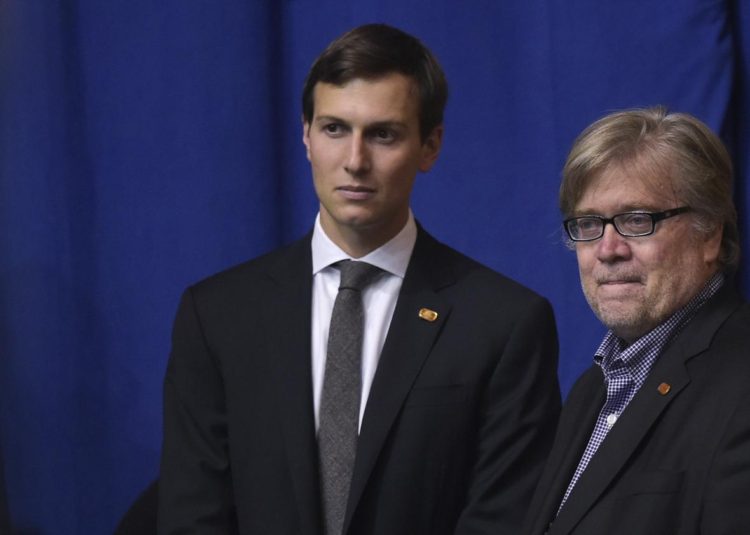 Kushner is Trump's son-in-law and scion of a Jewish crime family as well as being a radical Zionist.
PRESIDENT-ELECT Donald Trump plans to name Observer media owner Jared Kushner as his senior advisor in the White House, according to a Monday report from Politico co-founder Mike Allen.
Allen asserted that Kushner is already in the process of naming "his own staff" in the new administration. Trump's team of lawyers reportedly found a way to ensure the move was fully legal, according to Allen.
Kushner and his wife, Ivanka Trump, recently announced they purchased a house in the Kalorama neighborhood of Northwest D.C., just three minutes' walk from President Barack Obama's new house.
Kushner played a huge role during the 2016 presidential campaign. Kushner oversaw the extremely targeted social media branch of the campaign, and also worked as an advisor to Trump.
Multiple campaign insiders asserted that Kushner effectively managing every branch of the campaign that won the White House despite having nearly half the funds of Democratic nominee Hillary Clinton.
"Jared Kushner is the biggest surprise of the 2016 election," former Google CEO Eric Schmidt told Forbes in December. "Best I can tell, he actually ran the campaign and did it with essentially no resources."
* * *
Source: Daily Caller