First Wave of Hungary's 'Border Hunters' Prepares to Push Back Migrants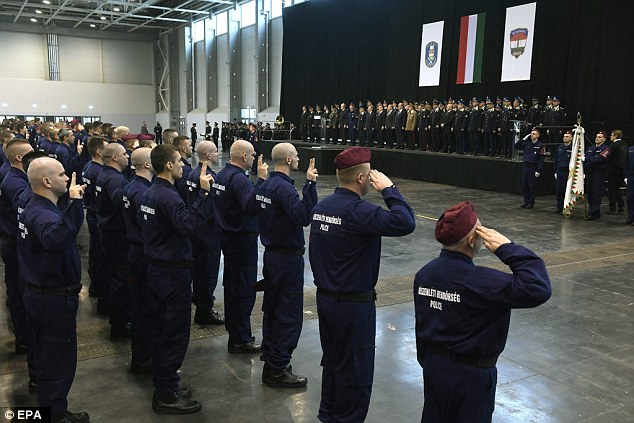 THE NEW RECRUITS will support Hungarian police and soldiers with border protection.
All recruits will be equipped with pistols, pepper spray, handcuffs, protective kits and batons.
Members of the new unit attended their swearing-in ceremony in Budapest today. They will undergo six months of training before they go on duty.
Police were looking to recruit 3,000 of the 'border hunters' who will serve as backup to 10,000 soldiers and police.
Those who wish to join must be over 18, physically fit and must pass a psychological test.
Of 177,135 asylum applicants to Hungary in 2015, just 146 were approved.
In October, over 98 per cent of participants supported Prime Minister Viktor Orbán's proposals to shut the country's doors to refugees and reject any EU plans to introduce quotas.
* * *
Source: Breaking 911