Anti-Semitism in Germany Doubled in Last Year, Report Finds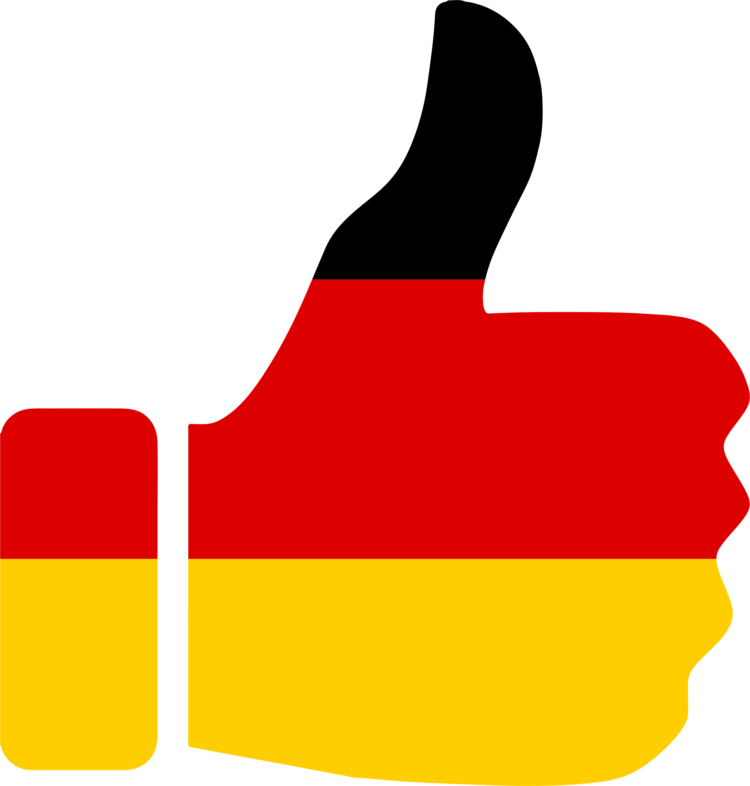 Introduction by Kevin Alfred Strom: According to the Hysterical Race, "anti-Semitism" in Germany is now doubling every year. That's a growth rate of 100 per cent. annually. Let's see what it would mean if that growth rate were compounded for just two decades:
The 461 "incidents" they cited this year — about one every 19 hours — would become one every 36 minutes in just five years, one every 67 seconds in ten years, and, in 20 years, there would be an "anti-Semitic" incident every 65 milliseconds.
I think it's safe to say that long before the 65 millisecond point is reached, the Jews would leave and Germany would be saved. Since even a one-sentence criticism of Jews as a group is counted as an "incident," nothing could be easier than ramping the growth rate up even faster, too.
The most hilarious part of this Jerusalem Post piece is their claim/admission that "resistance to multiculturalism and immigration and an opposition to political correctness… lead to antisemitic discourse and Holocaust denial." No kidding!
Lots of pure gold here — read on.
THE NUMBER of reported anti-Semitic attacks in Germany doubled from 2015 to 2016, according to an annual report the Diaspora Affairs Ministry released on Sunday, ahead of International Holocaust Remembrance Day this Friday.
Diaspora Affairs Minister Naftali Bennett presented the report at the weekly cabinet meeting.
Between January and September 2015, 194 anti-Semitic incidents were reported in Germany. That number rose to 461 during the same period in 2016.
This increase is in part due to the refugee crisis and the strengthening of the extreme Right, and in part to improved reporting of incidents, according to the ministry.
Britain saw an even more dramatic increase, with 62% more anti-Semitic incidents recorded in 2016 than in the previous year — 75% of which were based on political motives affiliated with the extreme Right.
Social media continues to be a platform for hate speech.
According to the report, 40 million users were exposed to anti-Semitic posts on Twitter in October alone.
Meanwhile, in France, government efforts to counter the phenomenon of anti-Semitism have been successful, with a 65% drop in reported incidents for 2016.
The report also referred to "ongoing antisemitic incitement in the Palestinian Authority," accusing it of systematically using religious and anti-Semitic narratives to foster hatred among Palestinians against Israelis and Jews.
A rise in anti-Semitic rhetoric from US and European politicians was also highlighted, as well as the growth of both the alt-right and radical leftist organizations in Europe and the US.
In the latter, the US presidential campaign was a major catalyst for the dissemination of hate speech, enabling voices of marginal groups to reach far beyond their own communities, the report said. The common thread between these groups was racial supremacism, resistance to multiculturalism and immigration and an opposition to political correctness, the report explained. These ideas, the ministry said, lead to anti-Semitic discourse and Holocaust denial.
The report also found a hostile environment for Jewish students on US campuses. The ministry said that activity by the Students for Justice in Palestine group led to a 45% rise in anti-Semitic incidents on campuses in 2016. Recorded anti-Semitic incidents experienced by Jewish professors and students included harassment and abuse, anti-Semitic graffiti and both verbal and physical assaults.
Overall, the report concludes, the number of anti-Semitic incidents worldwide has increased, as has the number of incidents on the Internet and social media.
"Violent protests against Jewish communities, and harming Jews with the claim that Israel is a bloodthirsty country, is a slippery slope that legitimizes antisemitism and encourages incitement and the harming of Jews around the world," the ministry said.
"This year, too, we have seen a dramatic increase in the number of antisemitic attacks and the entrance of antisemitic discourse into politics," Bennett said. He called on governments around the world to take action to decisively combat anti-Semitism, pointing to the French authorities' success in reducing the amount of incidents in their country.
"We must act with great effort to ensure the existence of full, thriving Jewish life in the Diaspora," Bennett said.
Diaspora Affairs Ministry director-general Dvir Kahana said the ministry in recent months had launched a monitoring network to identify online anti-Semitism.
This, he said, is the result of a "thorough mapping process in order to remove content and perform continuous surveys of the locations and types of antisemitism at any given moment."
The ministry is also working on establishing uniform worldwide standards to deal with Jew-hatred, to be used in legislation in different countries against hate crimes, including anti-Semitism and Holocaust denial.
The cabinet on Sunday approved the international definition of anti-Semitism, formulated in May by the International Holocaust Remembrance Alliance. Israel is the second country, after Britain, to adopt the definition.
The alliance defines anti-Semitism as "a certain perception of Jews, which may be expressed as hatred toward Jews. Rhetorical and physical manifestations of antisemitism are directed toward Jewish or non-Jewish individuals and/ or their property, toward Jewish community institutions and religious facilities."
World Bnei Akiva secretary- general Roi Abecassis said the ministry report's statistics were consistent with reports the organization had received in 2016 from its 150 representatives around the world.
"The proper response to this worrying trend, both on ideological and practical levels, is to reinforce the connection between the younger generation and Judaism, and to cultivate its bond with the State of Israel — the only country in the world where Jews control their own fate," he said.
"This bond also grants young people in Jewish communities around the world the tools they need to serve as faithful ambassadors of Judaism and the State of Israel, both on social networks and universities," Abecassis said. "These statistics should be our adrenaline to expand our efforts to other countries while widening our scope of representatives in the Diaspora.
* * *
Source: Jerusalem Post