Actual Journalist, Actual Reality Check
by John I. Johnson
ABOVE is a local TV news report, six minutes long, summarizing the basic facts about Pizzagate and the Comet Ping Pong restaurant in Washington D.C., an establishment linked to the hardcore Left and powerful people in the Democratic Party. I don't know when it aired, but it was posted to YouTube on January 17, the same day a WikiLeaks tweet linked to the same broadcast on Facebook, so it must be recent.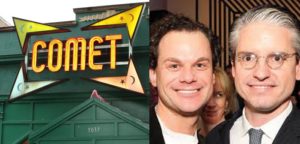 Ordinary online readers were responsible for looking into this place and its homosexual owner, James Alefantis, after WikiLeaks' release of Hillary Clinton campaign manager John Podesta's emails. The mass media have called the facts that have been brought to light "fake news" — and, as reporter Ben Swann notes, law enforcement authorities have not investigated despite the revelation of many odd and troubling facts about this business establishment.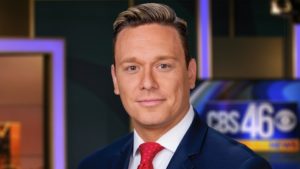 Alefantis is a former lover of David Brock, the powerful Establishment Leftist who founded Media Matters for America and other influential anti-White groups. Brock is at least partially funded by international Jewish oligarch George Soros.
The report above aired on a local television station in Atlanta. Though a CBS affiliate, it is not owned by the network, but by Meredith Corporation, an Iowa-based media conglomerate. The 38-year-old reporter, Ben Swann, was home schooled by his parents. Reading between the lines of his Wikipedia bio, I gather that the powers that be have fingered him as a potential badthinker.
Anyway, this is a small sample of what broadcast journalism in a free country might look like.
* * *
Source: Author