While Whites Go Unprotected, Jews Demand Government Pay for Special Jewish "Security"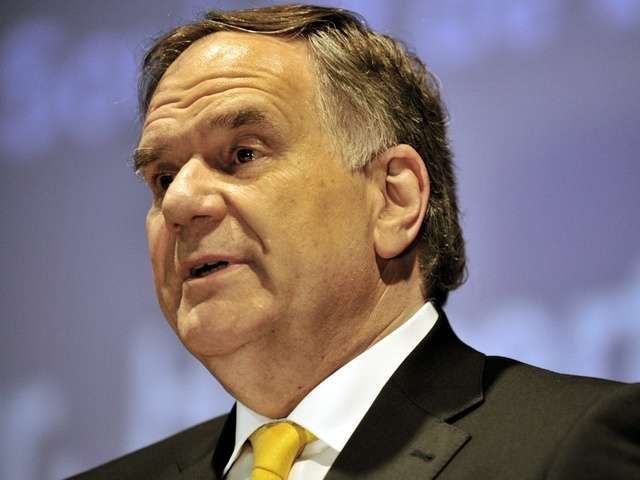 Introduction: In the article below from the Jewish Telegraphic Agency, you will see an admission that Jews have coerced Italy, Austria, Germany, Belgium, the Netherlands, Britain, and most other West European countries into paying Jews millions of dollars for special "security forces," guards, lighting, alarms, software, monitoring services, bodyguards, and innumerable other expenses — all to give special "protection" to Jews not afforded to other groups. Jews are outraged that Switzerland is so far resisting such extortion.
SWITZERLAND'S JEWS need to pay for their own security costs even though doing so is really the government's responsibility, a Swiss government agency said in a report on anti-Semitism.
The unusual assertion came in a report published last week by the Swiss Interior Ministry's Service for the Fight against Racism. It prompted a mixed reaction by the country's Jewish communities, which welcomed the report's naming of the problem but criticized its failure to offer alternative solutions.
"Where credible indications suggest that the Jewish community, Jews or Jewish institutions may be targeted in violent attacks, the state — meaning the federal confederation or its cantons — is positively duty bound to offer protection and guarantee individual safety, even at the expense of elevated expenditure of human or financial resources," states the 18-page document, titled "Report on the measures taken by the federal state to combat anti-Semitism in Switzerland."
And while Swiss Jews are at such risk, "there is no constitutional or legal basis permitting the participation of the federal state in the costs of security costs to protect Jewish institution." Therefore, "Jewish organizations could create a foundation for financing their security costs," the document goes on to recommend.
On Thursday, the Swiss Federation of Jewish Communities criticized the report in a statement headlined: "Jewish groups remind the federal state of its duties."
While the report shows Switzerland "takes seriously the fight against racism and anti-Semitism," the statement said, it noted that Jewish groups have already made practical suggestions on resolving the problem described in the report.
The Jewish groups "are waiting for the federal government, along with the cantons, to assume their responsibilities," according to the document.
Reacting to the proposal that Jews cover their own security costs, Herbert Winter, the president of the Swiss Federation of Jewish Communities, said in the statement: "This type of proposal is unacceptable to us," because, as the report noted, "it is the state's duty."
In France, Switzerland's neighbor to the west, the government is spending millions of dollars every year for the protection of Jewish institutions and individuals, including the deployment of 12,000 soldiers to guard Jewish schools and other community buildings. …
Italy, Austria and Germany also offer funding for the protection for their Jewish communities, as do Belgium, the Netherlands, Britain and most other West European countries.
* * *
Source: Jewish Telegraphic Agency