Putin to Russians: Western Europe Has "No Future"; Do Not Follow Their Example
Says Russians better understand how to found and manage a multicultural empire.
by Marcus Cicero
RUSSIA IS AN example of a country that in reality never totally gave up on their status as an empire. For a thousand years the Slavic Russians have fought, conquered, and occupied foreign realms of subhumans as a means to protect their own from consistent encroachment and tribal migrations.
But unlike the Egyptians, Persians, Romans, and even Americans to some degree, Russia has never attempted to fully assimilate their alien subjects into their society and bloodlines.
Of course there were limited periods of bad behavior (such as at points during Soviet rule), and there have been continuous efforts over the centuries to impose the Orthodox faith and Russian language upon the subjugated outsiders, but the situation never quite transformed into a land on the way to the Jewish dream of a pure melting pot of races.
It's actually a seriously complicated subject, worthy of tens of thousands of pages of commentary, but what we need to understand is that it has worked for them (for the most part), even if it is not something we could implement in our own homelands.
Thus it must come to the Russians as a rather bizarre shock to watch the West wipe themselves out over the course of just a couple of generations (Jew involvement has sped things up), while trashing those who have through circumstance, innovation, and history kept something resembling a multicultural empire intact (the term is different when applied to Russia).
Here is a transcription and translation of Putin's remarks:
"A migrant has just raped a child in one of the European countries. The court found him "not guilty" based on two things: the migrant did not understand the language of his host country, and he did not understand that the boy – and it was a boy – didn't want this.

It doesn't fit into my head what on earth they're thinking over there. This is the result of the dilution of national values [identity].

I can't even explain the rationale – is it a sense of guilt before the migrants? What's going on? It's not clear.

But a society that cannot defend its children today has no tomorrow. It has no future.

So relying on their [migration policy] experience is not the best thing to do, if I can be frank.

But we have a 1000 year history of forming a multicultural society – our understanding of [these intricacies] is much deeper."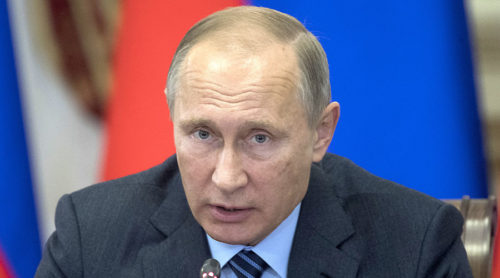 * * *
Source: InfoStormer