National Alliance Legal Victories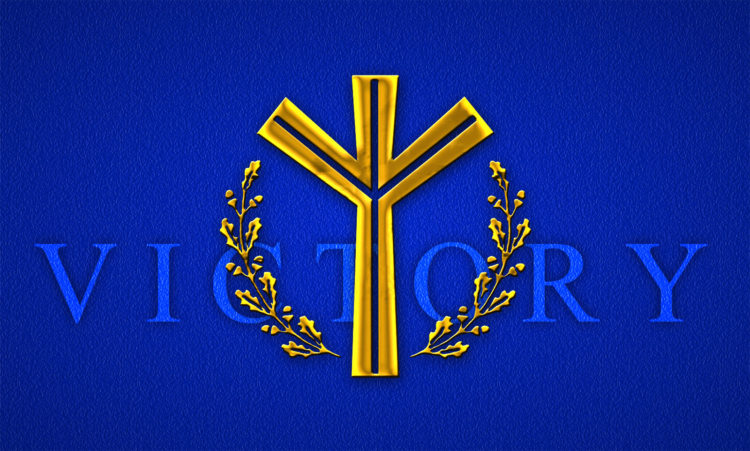 by Chris Rossetti
AT LONG LAST the fraudulent lawsuit against the National Alliance by the NARRG grouplet has been dismissed — and the judge's decision was entirely and completely in favor of the Alliance. The court ruled, as the National Alliance had maintained from the beginning, that the litigants had no standing whatsoever to sue us.
NARRG's case against the Alliance had actually been dismissed several months ago, but the six NARRG plaintiffs drew out the process as long as possible, delaying the final order over unimportant technicalities in order to increase attorneys' fees and maximize financial harm to the Alliance. Now, finally, after nearly two years of court hearings — eight of them — depositions and burdensome discovery, etc., that have cost the Alliance tens of thousands of dollars for attorneys to defend against the bogus lawsuit, the final order dismissing the suit with prejudice (meaning it can't be brought again) has been signed.
Now NARRG claims that they are "backing" another lawsuit against the Alliance filed by a confused, befuddled man named John McLaughlin, who is being used by the enemies of our race to continue this "lawfare." It is not clear that NARRG's "backing" consists of anything more than blog postings, but McLaughlin is closely associated with SPLC assets Garland Corse and Randolph Dilloway. McLaughlin, an Illinois farmer, was convinced by Corse to pay her a considerable salary to be his supposed "executive assistant and legal liaison," though Corse has no legal qualifications whatsoever. It is also not clear if NARRG even exists as any kind of legal entity at all, corporate or otherwise, or if any accounting has been made of their sources of funding.
Another "lawfare" suit, filed by one-time Corse associate Michael Oljaca, was also just dismissed — at Oljaca's own request. Evidently Oljaca wants no more of Corse or her SPLC and NARRG associates.
The McLaughlin suit is almost a word-for-word copy of the NARRG suit. The McLaughlin claim is a certain loser, as McLaughlin has no more right to have the National Alliance turned over to him than did NARRG — or George Soros, for that matter. Like the others, this fraudulent suit is harassment, pure and simple; an effort to end our work for our race's future — and the National Alliance will defeat it, with your much-needed help to pay for our professional legal representation.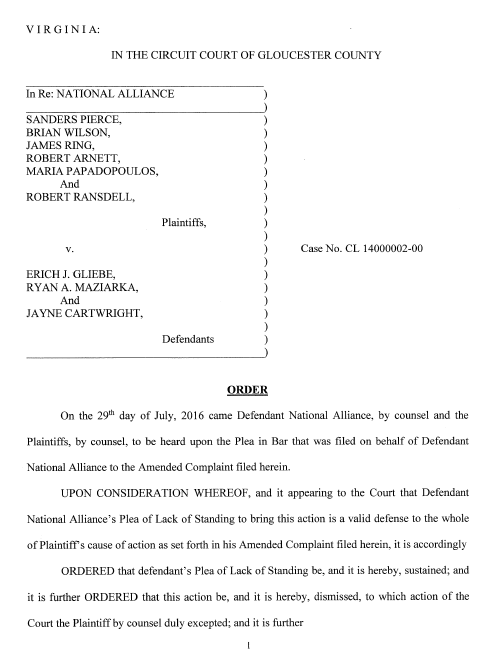 * * *
Source: National Alliance