Kushner's Jewish Revenge — Through Trump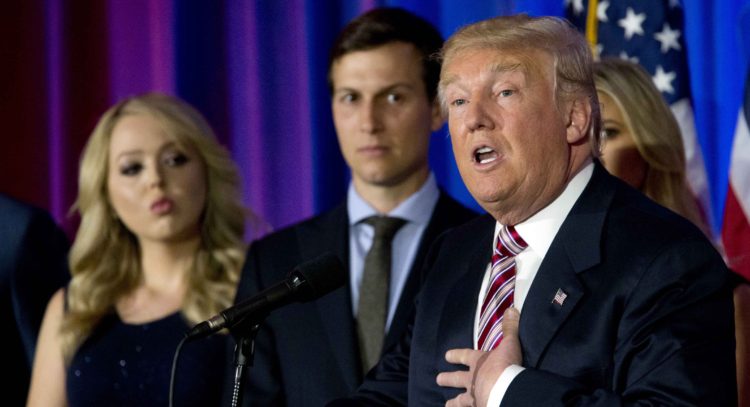 by David Sims
THE JEW closest to the future President Trump will probably be Jared Kushner, who is married to his daughter Ivanka. Ivanka is, herself, a convert to Judaism.
It's possible that Chris Christie would have been the Vice-President-Elect if he had not once successfully prosecuted Jared Kushner's father, Charles Kushner, for tax evasion, witness tampering, and illegal campaign contributions in 2005. Christie had been, at the time, the US attorney for the District of New Jersey. The elder Kushner was sentenced to a mere two years in prison, and he was released after a single year. [For more on Kushner's despicable crimes — which included sending a camera-equipped prostitute to seduce a member of his own family — see the article below. — Ed.]
Jared Kushner was admitted to Harvard only after his father gave $2.5 million to the university. The director of the school's college preparatory program described his admission as "an unusual choice for Harvard to make" given that he was "not anywhere near the top of his class."
Trump wants Top Secret (TS) clearance for his children, including Ivanka and son-in-law Jared, according to CNN's Brian Todd. What do you suppose a Jew would do with American military secrets? Sneak them to the Jewish spies at the Israeli Embassy, perhaps? It isn't as if Jared is, himself, a senior elected or appointed official. And if he were such a brainy fellow that he would assess TS information better than anyone else, then why did his daddy have to bribe Harvard into letting him enroll because his prior academic record wasn't good enough? It's illegal for Kushner to have a salaried position in the White House, or so I've heard. So Trump wants him to have an unpaid position in the White House. One that evidently requires a TS security clearance.
Jared Kushner married Ivanka Trump in 2009. That put him within reach of Donald Trump, and the newly-elevated Jew was able to take revenge on Chris Christie by persuading Trump to toss him aside in favor of Mike Pence as presidential running mate.
I wonder if we'll ever have an ointment without a fly in it somewhere.
From Newser.com: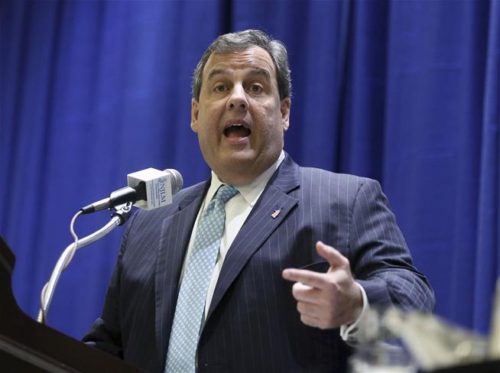 Christie's Demotion by Trump is Rich in Irony
New Jersey Star-Ledger writer Tom Moran is no fan of Chris Christie, but in a new column he sounds almost sympathetic about what's happening to the governor in Trump-land. Actually, he's not sympathizing so much as reveling in the rich "irony" of it all: Christie is suddenly on the outs, and it's all because of Trump son-in-law Jared Kushner, who seems poised to play an important White House role. "Jared hates Christie for reasons that anyone could understand," writes Moran: In 2005, then-US Attorney Christie put Jared's dad, Charlie Kushner, in federal prison. And the reason for the irony? "Christie deserves to be crucified for 100 different reasons — and putting Charlie Kushner in prison is not among them."
Christie got this one right, writes Moran. The feds were investigating the elder Kushner's taxes and political donations, and his own sister and brother-in-law agreed to help the investigation. To get revenge, Kushner paid a prostitute to lure his brother-in-law to a motel room, taped the encounter, and sent it to the couple. He pleaded guilty to interfering with a witness, along with a slew of financial charges. In court, Kushner himself called his own actions "disgraceful." His son, however, a young lawyer at the time, felt his dad was treated unjustly, and he seems to have finally exacted his revenge. "This is rich stuff," writes Moran. "It's not just that Christie is getting thumped; it's how he is getting thumped." Click for the full column.
* * *
Source: David Sims and Newser.com