A Report from Our West Virginia White Community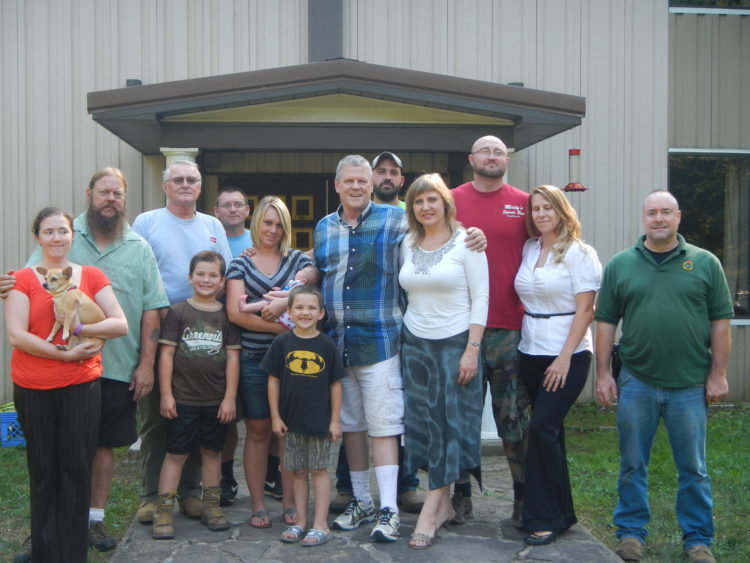 by David Pringle
National Alliance Chief of Staff, West Virginia
A GATHERING and cookout to celebrate our founder's birthday was held on The Land on the weekend of September 11th. National Alliance Chairman Williams and his lovely, capable wife Svetlana attended, along with three local couples and families and several trusted members from around the country. (On this visit Chairman Williams brought us a new chest freezer for food storage, and our supporter C.M. donated a needed straight-shaft STIHL grass trimmer and brush cutter.)
After dinner and some lively fellowship we all listened to an outstanding message from Kevin Alfred Strom about the true nature of our endeavor here: the One Purpose,  the self-realization of the Creator.
September was a dry month that started out hot but cooled off; now the leaves are beginning to fall. September 22nd was the Autumnal Equinox, or, as our pre-Christian European ancestors called it, Mabon. The warmth is now behind us; the cold lies ahead. This is also known as the "second harvest" celebration and an opportunity for us to reflect on what has been accomplished this Summer.
The National Alliance's gate house is once again under our control and occupied. It had been occupied illegally for months by a squatter, one of the hostile coup-plotters who has since decided to leave West Virginia.
Chickens now occupy their coop next to the farm house — Copper Black Maron chickens to be exact. Our garden was a success and the planning for next year's garden is in full swing. Our beehives are expanding fast and we now have shiitake mushrooms "planted" for harvest next year.
Many times our political message can overpower our spiritual message. It is my belief that this was one of the biggest failings of the former successor leadership of the Alliance. Many people who joined then never listened to Dr. Pierce's "Our Cause" or "Cosmotheism: Wave of the Future," so they had little understanding of what our cause is really all about. The Cosmotheist Community Church that Dr. Pierce founded on The Land, his White Zion community prototype, is active again after being dormant for too long.
Last week I took a day off and took a 42-mile All Terrain Vehicle (ATV) trip with a friend of mine. Many don't realize this, but the largest privately-owned hunting lease in the lower 48 states is right next door to us. So we took the ride to enjoy the wilderness. At the midpoint of our trip we stopped for a break and a snack.
As we sat there, my friend pointed out to me that in reality we have it very good living here. We live in a White community in the mountains. None of the racial problems that plague many Alliance members who live in more populated areas affect us here in WV. Our material needs are met. There is no violence; doors remain unlocked; children ride or walk through town without fear of being snatched by hostile non-White intruders. This is the kind of future we are working to achieve for all our people. Not for the comfort necessarily — though that's a good thing too — but for the safety, security, and control of the direction our people will take in the future. If we can control that, we can fully serve the One Purpose.
This intentional community, started over 30 years ago by the most important White man to walk the Earth since 1945, is alive and growing.
By joining the National Alliance, you can receive reports like this one regularly in our monthly print publication, the National Alliance BULLETIN.
* * *
Source: National Alliance BULLETIN