Moira Greyland's Story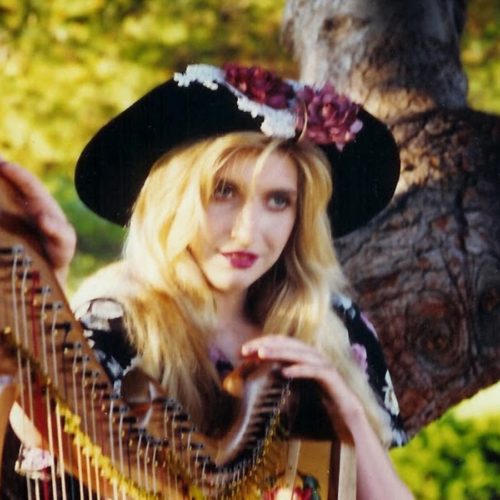 by David Sims
PEOPLE CONCERNED about the assault on our normal sexuality have got to read this. It's a post by Moira Greyland (pictured), the daughter of the lesbian pedophile author Marion Zimmer Bradley and the homosexual pedophile writer Walter Breen. She grew up in a home with two openly "gay" parents, her mother molesting her when she wasn't with her adult lesbian companion, and her father raping her too, when he wasn't raping little boys instead.
Moira Greyland has insights, in other words, into the real lives, attitudes, and behavior of homosexuals that most of us will never have. Unless we get them from what she tells us.
So here it is. The key passage is:
"It began to dawn on me that maybe the gayness was an issue. Naturally, I had been brought up to be completely tolerant. Years ago I read Satinover, who believed that gays were largely 'pansexual' that is, preferring sex with everyone of every age and every gender rather than wanting to be limited to one person, and he regarded it, credibly, as a moral and ethical problem, rather than a sexual 'orientation.' I can't tell you how many lesbians I know who simply hate men, or who have been raped and can't face sex with men because of that. For me, my research about homosexuality was almost a guilty secret: me thinking the unthinkable. After all, gayness had always been presented to me as the natural state: I was 'hung up' and a 'prude' because despite my mother's pleading with me to 'try it the other way' and 'how could I possibly know I was straight?' I just couldn't hack being gay myself.
"My observation of my father and mother's actual belief is this: since everyone is naturally gay, it is the straight establishment that makes everyone hung up and therefore limited. Sex early will make people willing to have sex with everyone, which will bring about the utopia while eliminating homophobia and helping people become 'who they really are.' It will also destroy the hated nuclear family with its paternalism, sexism, ageism (yes, for pedophiles, that is a thing) and all other 'isms.' If enough children are sexualized young enough, gayness will suddenly be 'normal' and accepted by everyone, and the old fashioned notions about fidelity will vanish. As sex is integrated as a natural part of every single relationship, the barriers between people will vanish, and the utopia will appear, as 'straight culture' goes the way of the dinosaur…"
You can read more from Moira Greyland here: https://askthebigot.com/2015/07/23/the-story-of-moira-greyland-guest-post/
* * *
Source: Author