'Hillary is Done' Warning for Clinton as Julian Assange Set to Make Major Announcement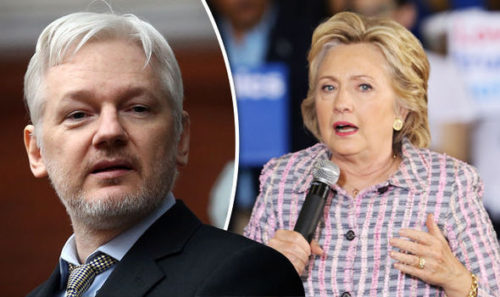 HILLARY Clinton's presidential ambition could be shattered this week as WikiLeaks founder Julian Assange prepares to address a conference, fuelling speculation he will release damaging documents on the Democratic candidate. (ILLUSTRATION: Julian Assange supporters have predicted an October surprise for Hillary Clinton)
Assange will appear by video link at a Berlin conference to mark the tenth anniversary of WikiLeaks tomorrow.
The 45-year-old was scheduled to make a statement from the Ecuadorian embassy in London where he has been living for more than four years.
But the appearance was cancelled over alleged "security concerns".
Sources close to the Berlin event told Heat Street, Assange may release documents about the US Democratic Party.
Assange has long threatened to release documents on Mrs Clinton and last month repeated his claim that WikiLeaks has damaging information on the presidential candidate.
He suggested the whistleblowing site WikiLeaks may release teasers, but no information has been published.
Mrs Clinton's opponents have hoped the document dump would be an October surprise to destroy the Democrat's campaign ahead of the November election.
Much damaging information has been released on Mrs. Clinton from her hacked email server, but Assange has been hinting at something even more devastating.
Donald Trump supporter and political consultant Roger Stone predicted the revelations would end Mrs Clinton's campaign.
On Twitter, Mr Stone said: "Hillary Clinton is done. #WikiLeaks".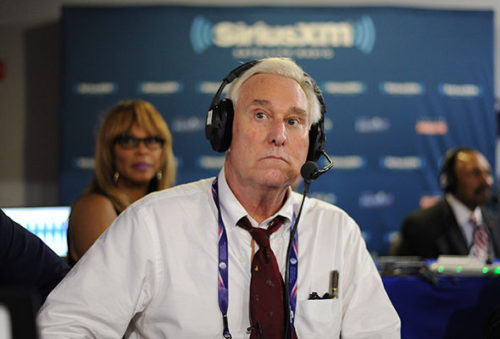 Assange and his supporters have repeatedly claimed the 45-year-old's safety is at risk because of the threat he allegedly presents to Mrs Clinton's campaign. …
The Berlin appearance comes after Sweden's Court of Appeal refused a bid by Assange to have his case "set aside", saying no new information has emerged.
Assange is seeking to avoid extradition to Sweden where he is wanted for questioning over a sex allegation, which he denies.
The WikiLeaks editor has lived in the Ecuadorian embassy in London for four years avoiding extradition, claiming the United States will extradite him from Sweden for questioning over WikiLeaks.
* * *
Source: Express