Britain: Legion Summer Camp a Great Success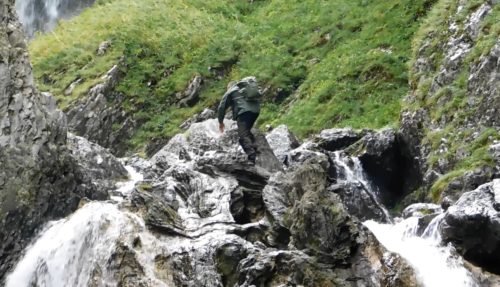 by Max Musson
LAST WEEKEND nationalists from a great many locations met for a most enjoyable weekend of camping, hiking, archery, field craft and martial arts training at a location in Yorkshire of outstanding natural beauty.
We assembled at the campsite on the Friday evening and after pitching our tents spent several hours around a blazing campfire, amid spectacular scenery, in the good company of fellow nationalists — many jokes were told and amusing stories were recounted before we retired for the night.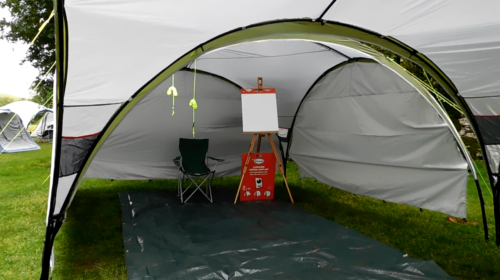 The weather was far from perfect with a great deal of rain throughout Saturday, but the provision of a large communal pagoda provided a dry place for us to assemble for speeches and briefings in between the instruction periods. We practiced archery with crossbows, and enjoyed a very interesting and informative demonstration of field craft and survival skills from an ex-Army instructor. These included the demonstration of simple methods of creating kindling and lighting campfires without the use of matches or other modern conveniences. Techniques for the care and maintenance of bush knives were also demonstrated, including methods of sharpening that can be practised in the field to create a razor blade sharp enough for shaving.
On the Saturday afternoon we travelled to a nearby hall so that we could enjoy the martial arts instruction in a dry environment. Although there were one or two minor injuries, everyone thoroughly enjoyed this session under the tutelage of highly qualified martial arts instructors and as evening drew on, we all retired to a local pub with restaurant for our evening meal before returning to our tents for a well-earned night's sleep.
On Sunday, the weather changed and after a very wet night we had bright but cloudy weather, interspersed with periods of sunshine and this created the ideal weather for our hike, which took us via most of the local beauty spots, high over the moors and back again, for a well earned late lunch before packing up to return home.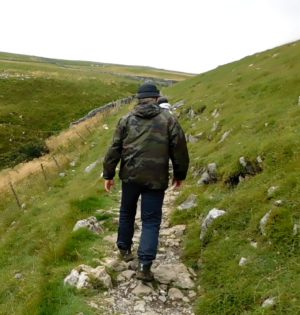 The weekend had as usual been a great success. We had taken young and not so young nationalists to a physically challenging environment and had provided an educational itinerary that will prepare them for the privations that we will all one day face if current socio-political trends continue. This was not a sinister paramilitary event, it was instead described by one of the participants as being like Scout camps used to be, before pacifism and political correctness ruined that great institution. In Baden-Powell's day, the Scout movement was created to shape young men and women into the pioneers that would be needed to forge and maintain our empire, whereas today, we are creating a movement of vigorous young people who will be needed to defend our motherland in the troubled future that almost inevitably lies ahead.
Most of all, we are bringing nationalists together in a setting that builds camaraderie and friendships that will endure, that builds mutual trust and an unbreakable bond that will be so necessary if our people are to survive the 21st century.
* * *
Source: Western Spring