Allex, France: Locals Led by the Front National Protest Resettling of Migrants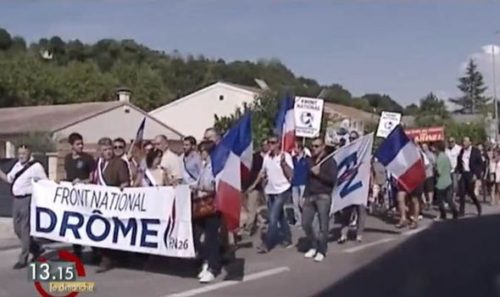 SOME 50 migrant invaders have been re-homed in the small village of Allex, in the south-eastern province of Rhone-Alpes, which has a population of around 2,500 people.
But their arrival has sparked sizable resistance in the tiny countryside community, with angry locals marching on the mayor's office demanding that they be removed.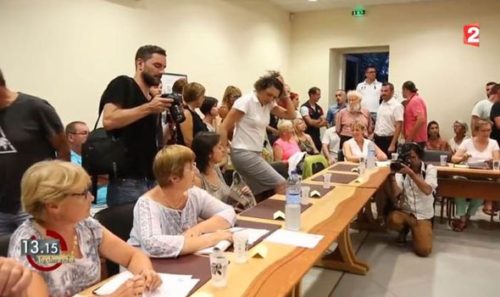 Armed police have been stationed outside the invaders' housing and the local mayor says the situation is now so "explosive" that he has decided to call a referendum so residents can vote on their futures.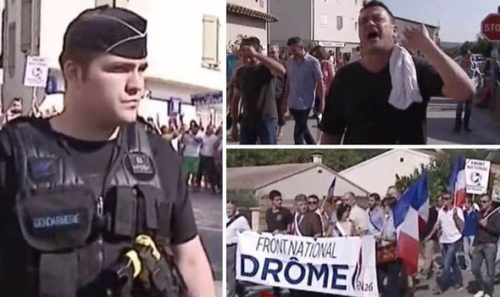 However, many in the village have now launched their own campaign to get the vote legally recognised by the government in Paris, arguing that the re-homing of the invaders was undemocratically imposed against their will.
An online pressure group has been set up to put up their case and they are now urging towns, villages and cities across the country to hold their own referendums on housing migrants.
If successful they would make it virtually impossible for the government in Paris to redistribute recently arrived refugees across the country, bringing France's asylum system to its knees.
During a march through the village, at which the flag of the nationalist Front National party were on display, locals chanted that refugees were "not wanted" and should go elsewhere.
* * *
Source: Yes Pasaran!