Adaptive Differences and Abnormalities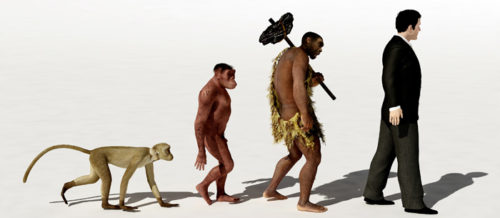 by David Sims
DO I HAVE a "closed mind"? No, what I'm doing is defending a truth from people who would assail it with lies.
Yes, I'm a racist. But I'm also right. The word "racist" does not mean the same thing that the word "false" means. True and false are the only truth-values. The word racist is merely a derogatory term meant to put a bad smell on a kind of innate wisdom.
For one thing, homosexuality isn't like a racial minority. There's nothing abnormal about race. They are merely differently adapted. Some races might be superior to others in specific ways simply because equal outcomes are not to be expected from separate evolutionary processes, but none of them is abnormal.
Homosexuality, on the other hand, is an abnormality that has been improperly given a status for normalcy that it does not deserve.
What is normal? Normal, or the norm, is what has become a mainstream character because it promotes survival. Why does this happen? Mostly, because of natural selection. Nature issues a judgment on all sorts of variation as some of it prospers and becomes the mainstream, while other variations either become extinct or manifest in an abnormal minority that remains in existence only because the conditions of life are, for the moment, insufficiently rigorous to push it into extinction.
Biology isn't perfect. It sometimes makes boo-boos in the form of defective babies who have heads full of protein mush that never formed a brain, or they have their urethral openings in the wrong place. Whatever. Such things are defects. Some defects are fatal. Some are merely handicaps. But none of them is an "alternative mode of normality."
Homosexuality is also in this class. Whatever genes cause it are defective genes, just as the genes that cause diabetes are also defective.
Morality is survival behavior above the individual level. In any proper moral code, the survival of the practitioner group is the highest value.
Why survival? Because nothing matters to the dead. Because only to something alive may anything else be good. Because neither truth, nor justice, nor freedom, nor comfort have any value to extinct people. Survival is prerequisite to all other values; survival must come first, or else nothing else has value.
Why the group, rather than the individual? Because what does not exist is worthless, and what can't exist for long probably isn't worth much. Individuals are ephemeral; they either grow old and die, or they are killed by misfortune, but, either way, they can by no means endure for long. But the group, if it can replace with new members any old ones that are lost, is potentially immortal.
The relative importance of the individual and his race is similar to the importance of an apple and the tree it grew on. If you ask yourself whether you'd suffer the greater loss by throwing away a perfectly edible apple or chopping down the apple tree, the answer would be clear. Anyone who kills the tree, while preserving in his refrigerator the last of its apples because they are so very unique and special is either mentally retarded or mentally ill.
But you might be surprised at how quickly some people reverse the priority with a simple shift of subject matter.
A group that puts anything other than their survival in first place of value will, sooner or later, find themselves in circumstances in which their survival is in conflict with whatever that other thing is. When that happens, that group either will abandon their improper moral code in favor of a proper one, or they will become extinct, and their improper code will die with them.
To those who argue that homosexuality must be regarded as normal: Surely, you can see that you are special-pleading for homosexuality, arguing that it should be excepted from the list of abnormal modes of sexuality. You're quite comfortable with the idea that necrophilia and bestiality are abnormal because these activities are not "consensual sex between (living) humans."
You might need to modify your definition a bit, since occasionally the child participant in an act of pedophilia will give such consent as he or she can. We still put the adult participant into prison, though. Do you believe that this is the wrong thing for the laws to do?
When you suppose that sex is justified by desire for sex, you begin a slippery slope that will not end until homosexuality is made respectable, thereafter pedophilia is made respectable, thereafter bestiality, thereafter necrophilia. One after another, they will be defended as "alternative modes of normality."
Sex exists so that men can make women pregnant, so that women can give birth to the children of the next generation. The pleasure we get from it is nice, but, to voice nature, the pleasure is the inducement to reproduce; reproduction is the purpose.
Like any other human activity, legislation can be done either well or poorly. The laws do well to the extent that they harmonize with nature, rather than waste vital human energy by fighting an endless war against natural laws as they apply to living creatures. Or, rather, a war that will end in disaster the moment the aberrant human society runs out of the energy or the technical means needed to forestall disaster.
Tolerating homosexuality is an error, and promoting it is a worse one. The decline of a culture probably begins with the promotion of counter-intuitive nonsense, such as "the races are equal" or "homosexuality is normal." We can't make these lies true simply by telling them over and over and over again. Nature will have its way in the end. A country that accepts either of those false ideas is approaching its finish.
* * *
Source: Author