Russia: Novosibirsk Bans Migrants from Many Jobs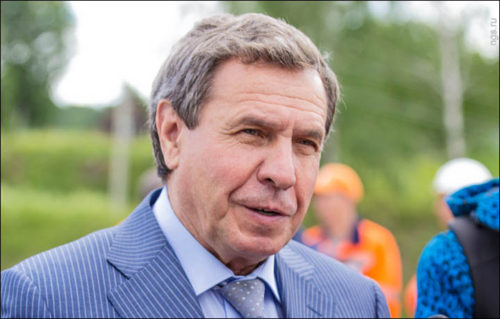 A MIGRANT EMPLOYMENT ban in Russia's vast Novosibirsk region will stop foreigners from working in many jobs, including the fields of education, finance, law, accounting, as drivers on passenger transport, in children's food production, and numerous others. (ILLUSTRATION: The governor of the Novosibirsk region, Vladimir Gorodetsky, bars foreign workers from many key jobs.)
The restrictions from the governor of the Novosibirsk region, Vladimir Gorodetsky, cover a wide array of employment sectors. His decree issued on Monday appears to be to protect key jobs for Russian citizens during a challenging economic period.
It limits the areas where migrant workers — mainly from former Soviet republics — can be employed. For example, migrants will be barred from jobs in schools and kindergartens.
They will not be permitted to work as drivers on passenger transport or extract mineral resources. Foreign workers will be forbidden from employment in finance, as well as in hunting and fishing.
They will be barred from children's food production. They will no longer be allowed to work in the fields of law, auditing and accounting, nor seek employment as secretaries, editors and translators.
There is a three month deadline for employers to comply with the new rules. Novosibirsk region, in common with many parts of Russia, has seen as influx of migrant workers.
Yet some experts say Russia depends on migrant workers to fill jobs. The unemployment rate in Novosibirsk region is currently 7.9%.
In 2015 net migration to Novosibirsk was 12,365, most from non-White ex-Soviet republics. The region's statistics authority says the number of migrants from the ex-USSR settling in Novosibirsk region rose by 9,822 last year.
The governor's ruling — effective for 2016 — did not explain the motivation for the far-reaching ban affecting foreigners.
Mr Gorodetsky is a member of United Russia, the party closest to President Vladimir Putin and which dominates the Russian parliament.
According to another Siberian source, Sib.fm, in Russia last year only the North Caucasus had higher unemployment rates than Siberia. A survey of Siberian cities found that youths in Novosibirsk were the poorest on average. It is Russia's third-biggest city, after Moscow and St Petersburg.
A Russian government decision in December granted regional governors the power to restrict foreigners' access to certain jobs.
* * *
Source: Siberian Times