New Jersey: Jewish Con Man Who Ran $200 Million Ponzi Scheme and Fake Facebook Investment Scam Loses in Court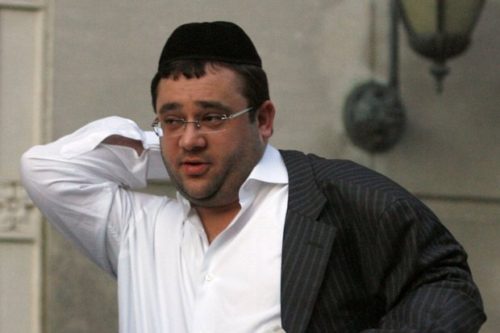 THE LAKEWOOD MAN who ran a $200 million Ponzi investment scheme that
bilked the public, including even members of his own Orthodox Jewish
community, has struck out in his attempt to overturn his convictions. (ILLUSTRATION: Eliyahu Weinstein, already facing 25 years in prison in connection with a Ponzi scheme, was charged today in a new scam involving shares of Facebook before the social media company went public.)
Eliyahu Weinstein was sentenced to 22 years in prison in early 2014 after admitting his role in what authorities said was one of the largest cases of investment fraud they'd encountered.
Just months later, he pleaded guilty to charges that he tricked investors into thinking he had an inside track on the Facebook initial public offering.
"Shamelessly, he even used the money he stole to pay the legal fees he accumulated from the previous scam," said U.S. Attorney Paul Fishman at the time. The judge tacked another two years onto his sentence for that crime.
Weinstein appealed both cases, seeking to withdraw his first plea and toss out the second set of charges.
In that appeal, he claimed the judge was tainted for the second case because he oversaw the plea deal in the first case. Weinstein also claimed his lawyer had a conflict of interest because he, the lawyer, had advised investors and so was also at risk of prosecution, and that the Facebook case amounted to double jeopardy.
A three-judge panel of the U.S. Court of Appeals Third Circuit rebuffed those claims in a ruling issued Friday.
U.S District Judge Joel A. Pisano's participation in the first go-around of plea negotiations was extremely limited, and any claims to the contrary were "unsubstantiated hearsay," the panel wrote.
As to Weinstein's attorney, the panel found that any interactions the lawyer had with investment customers was based on his belief the money would be properly invested, not pocketed by Weinstein. Therefore, the lawyer would not have faced prosecution and was able to represent him in the case, the panel found.
The panel also made quick work of rejecting Weinstein's assertion that prosecutors had split the overall case into two cases just to tack on more prison time.
The Facebook investment scheme, the panel wrote, "involved different victims in different locations, different time periods, different co-conspirators, and different schemes."
One Jewish commentator made this remark about Weinstein, which is also quite revealing of the Jewish mentality and the Jews' attitudes toward their victims and toward their own over-the-top con artists: "Eli Weinstein should be in solitary for life. This narcissist is still carrying out scams from the slammer and has his new recruits doing all the dirty work for him. Another sucker is born every day. They're all the same."
* * *
Source: NJ.com