17-Year-Old White Girl, Missing Since 2009: Raped, Prostituted, Murdered, and Fed to Alligators by Blacks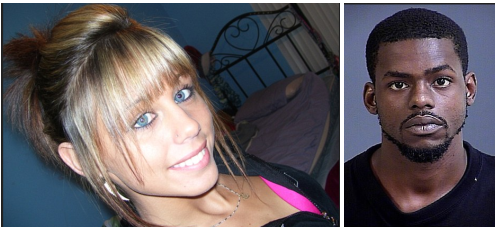 Update: Father says Black thugs preyed especially on White girls.
A TEENAGER who vanished from Myrtle Beach, S.C., in 2009 was repeatedly raped in a gang "stash house" for several days — then she was shot dead and fed to alligators when her disappearance generated too much media attention, the FBI said last week. The shocking new details about the mysterious disappearance of 17-year-old Rochester, N.Y., native Brittanee Drexel came largely from a "jailhouse confession" that was subsequently substantiated by others with "tidbits" and "secondhand information," FBI Agent Gerrick Munoz testified in a federal court transcript obtained by The Post and Courier. (ILLUSTRATION: Drexel and Timothy DaShaun Taylor)
The inmate who gave the alleged bombshell confession, Taquan Brown, is serving a 25-year sentence for voluntary manslaughter in a different case. Brown told authorities he was present during the final agonizing moments of Drexel's life, Munoz said.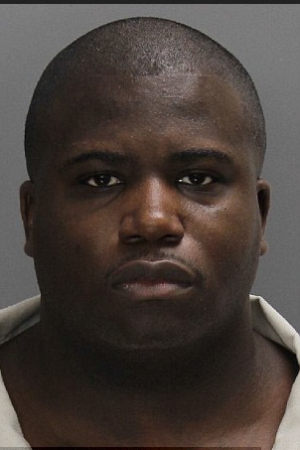 Brown claimed to have seen Drexel when he visited a "stash house" — typically a place used to keep guns, drugs or money — in the McClellanville area, the general location where Drexel's cellphone last pinged.
Munoz said Brown told officials he saw Da'Shaun Taylor, then 16 years old, and several other men "sexually abusing Brittanee Drexel." Brown then said he walked to the backyard of the house to give money to Taylor's father, Shaun Taylor. But as Brown and Shaun Taylor talked, Drexel tried to make a break for it. Her escape attempt was in vain, however, and one of the captors "pistol-whipped" Drexel and carried her back inside the house. Brown said he then heard two gunshots. The next time Brown said he saw Drexel, her body was being wrapped up and removed from the house.
Drexel's body has never been found, but Munoz said "several witnesses" have told investigators she was dumped in an unspecified McClellanville pond teeming with alligators.
Drexel was last captured on video on April 25, 2009, leaving the Blue Water Hotel in Myrtle Beach, where she was staying against her parents' permission. A different inmate serving time at Georgetown County Jail told officials he was informed Da'Shaun Taylor picked Drexel up in Myrtle Beach and transported her to McClellanville.
Munoz said the FBI believes Taylor "showed her off, introduced her to some other friends that were there…they ended up tricking her out with some of their friends, offering her to them and getting a human trafficking situation."
As the media spotlight grew ever brighter on the desperate efforts to find Drexel, the girl was "murdered and disposed of," Munoz said.
Munoz's testimony was part of a bond hearing for a federal charge against Da'Shaun Taylor, now 25, stemming from a 2011 robbery of a McDonald's. Taylor had previously confessed to being the getaway driver for the holdup, cooperated with South Carolina authorities and completed probation. But prosecutors are now trying to bring federal charges and, if convicted of the new charges, Taylor could face a life sentence.
Taylor's attorney contended the federal charges are a naked attempt to "squeeze" Taylor for information on the Drexel case. Asked by Magistrate Judge Mary Gordon Baker about "the real reason" for the charges and if they had to do with Drexel's disappearance, Assistant U.S. Attorney Winston Holliday said "that would be one" reason.
Taylor was released after posting $10,000 bail.
The FBI declined to discuss Munoz's testimony or any aspect of the Drexel case with The Post and Courier.
Drexel's Father Responds to Reports of Daughter's Rape, Murder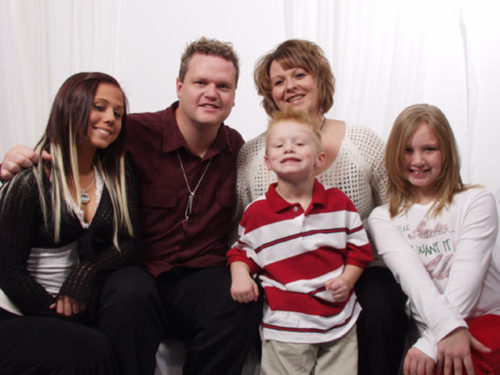 The father of Brittanee Drexel responded Monday to new details about his daughter's murder, including the name of a suspect and gruesome details in court papers about how Brittanee was killed.
Reports published Friday stated an FBI agent testified about an inmate's account of Brittanee's kidnapping. According to the report, a federal court transcript shows the agent describing the testimony of a prison inmate who has knowledge that Drexel was kidnapped in July 2009 while in Myrtle Beach, then was gang-raped, shot, then her dead body was put into a swamp filled with alligators near McClellanville, South Carolina.
Chad Drexel, Brittanee's father, says he hired private investigators and has proof linking Timothy Da'Shaun Taylor to Brittanee's murder. He criticized family members of Da'Shaun Taylor for claiming he is innocent.
Drexel said the FBI and private investigators had shared some of this information with him and Brittanee's mother, Dawn, earlier in the investigation.
In the statement, Chad added that he knows "other specific evidence that [he] can NOT disclose at this time…which corroborates these testimonies." The family has additional information and evidence, Chad states, that they are "unable to disclose at this time."
The full statement can be read below:
I would like to set the record STRAIGHT with a STRONG REPLY to Joan Taylor's comments to the Post Courier in South Carolina this past Friday.
Based on evidence the FBI and the Myrtle Beach Police department has gathered, along with FACTS and SPECIFIC INFORMATION gathered from a team of Private Investigators that I HIRED to work with local law enforcement actively during the case (which will SOON COME TO LIGHT) — we have no doubt Timothy Da'Shaun Taylor played a significant role in the abduction and murder of my daughter.
Of course the mother of Timothy Da'Shaun Taylor is going to defend her son — as a father I can understand a need to defend your children. What I DON'T understand is defending your children when you must KNOW the truth. Her assumptions and words stated have been verified INCORRECT and couldn't be farther from the TRUTH. We know Timothy Da'Shaun Taylor was witnessed by others (Witnesses NOT IN JAIL) with my daughter — we are just praying that they do the RIGHT thing and step forward with what they know. Additionally he has been seen and followed to the EXACT area where my daughter's DNA was found. Joan Taylor claimed that the FBI and government are falsely accusing her son because of witnesses IN JAIL?! Well, we have other specific evidence, that I can NOT disclose at this time for the safety of my daughters case, which corroborates these testimonies!! Timothy Da'Shaun Taylor is KNOWN to be involved in dog fighting, bringing drugs to parties, and raping women (mostly Caucasian young women) he either picks up UNWILLINGLY or friends of friends that end up being drugged and taken there. This IS ONLY THE BEGINNING!! There is a TON more "EVIDENCE and HORRIBLE INFO" we would like the PUBLIC in that area be aware of for their safety, but we are unable to disclose at this time.
WITHOUT A DOUBT ……….Timothy Da'Shaun Taylor is a suspect in my daughter's Disappearance and Murder! My family and I will be following the FBI's requests to keep specific details in our daughter's case under wrap until THIS HORRIBLE PIECE OF TRASH goes to Prison for Life. After the guilty verdict, we will be happy to dispel these fairy tales that are being spun by Timothy's family. It is disgraceful the way this FAMILY and their FRIENDS are supporting and claiming innocence of a "PROVEN" FELON without even looking at the evidence presented and the FACTS surrounding the case.
Also adding this PIECE OF TRASH photo so everyone can see WHO HE IS!
Please keep our family and our Brittanee in your prayers!
Chad Drexel
Father of Brittanee M Drexel
* * *