Canadian Judge: Attacker Yells "I Hate White People," But It's Not a "Hate Crime"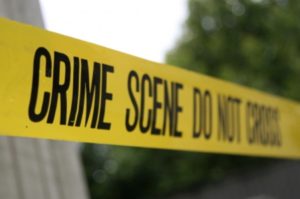 We need a revolution, after which we arrest, try, and imprison such "judges" — and appoint our own.
HATE CRIME LAWS are fuzzy and thus subject to arbitrary interpretation by police and the courts.
The concept of hate crimes comes from the left and is generally used to demonize white people who take a realistic view toward race. It's not often that you find a nonwhite charged with or convicted of a hate crime against a white person.
The case against Tamara Crowchief would be a slam dunk if the judge here was not a politically correct leftist.
A Calgary indigenous woman who knocked out a Caucasian woman's tooth while yelling "I hate white people," didn't commit a racially motivated crime, a judge says.

Provincial court Judge Harry Van Harten, in a written decision, said Tamara Crowchief's motivation for striking Lydia White was not related to racial bias.

Crown prosecutor Karuna Ramakrishnan, who had sought a sentence of 12 to 15 months, argued Crowchief's unprovoked attack last Nov. 1, amounted to a hate crime.

But Van Harten agreed with defence counsel Adriano Iovinelli that there was insufficient evidence to establish Crowchief attacked White because of the colour of her skin.

Van Harten said unlike offenders in several cases cited by Ramakrishnan, there was no suggestion Crowchief was associated with any group that promoted hatred toward a specific race.

"The offender said, 'I hate white people' and threw a punch," Van Harten said in his ruling.

"There is no evidence either way about what the offender meant or whether . . . she holds or promotes an ideology which would explain why this assault was aimed at this victim," he said.

"I am not satisfied beyond a reasonable doubt that this offence was, even in part, motivated by racial bias."

White was outside Jaimieson's pub on 17th Avenue S.W., with a friend when an acquaintance of Crowchief's approached and asked for, and was given, a cigarette.

As White and her male friend spoke to that woman, Crowchief approached and, without warning, yelled "I hate white people" and punched her in the face, knocking out a tooth.

Crowchief and the woman then walked away, but White and her friend followed and called police, who arrived a short time later and arrested the offender.

During her arrest, Crowchief told police "the white man was out to get her."

In her victim-impact statement, White said she still doesn't comprehend what motivated her assailant.

"I still get angry when I think about it," she said.

"I don't understand why this woman did this. I never did anything to her. Never even spoke to her," she said.

Van Harten agreed with Iovinelli the more than six months Crowchief had spent behind bars, which he equated to a 9 1/2-month sentence, was sufficient jail time for Crowchief.

He placed the city woman on 12 months probation and ordered her to get psychological and psychiatric counselling, as well as counselling for substance abuse.

She must also abstain from consuming intoxicating substances and is prohibited from going to any business whose principal sale is alcohol.
In doing my research for this post, I uncovered the fact that Crowchief has a prior history of violent behavior, making the judge's ruling that much more ridiculous.
A Calgary woman has been given a 30-day jail term after she called another woman a rat, then punched her in the face at a downtown McDonald's restaurant two months ago.

Provincial court Judge Catherine Skene imposed the sentence Friday on Tamara Crowchief, 23, who pleaded guilty to the March 24 assault on Tania Gaulin, a key Crown witness in an ongoing first-degree murder trial.
Just remember the following liberal rule and you'll be fine: Violence is NEVER racist when it's against white people.
Simple, isn't it?
* * *
Source: Saboteur365 and Calgary Herald