Failed Candidate Justin Fareed is Now "Rising Conservative Star" After Cash Infusion from Jewish Nursing Home Vultures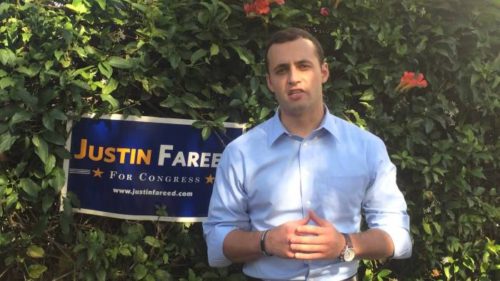 How politicians are bought in America
JUSTIN FAREED is a 28-year-old Republican and a former UCLA Bruins running back. In his first bid of Congress in 2014 he did not make it past the primary. This year? He has already racked up more than $1M in donations and more than 80% of that money is coming in from people outside of his district. In fact, most of his money is being contributed from two extraordinarily wealthy owners of nursing homes in California, Shlomo Rechnitz and Lawrence Feigen. (ILLUSTRATION: Justin Fareed; A Republican Newcomer who is poised to become a Rechnitz Puppet…)
It would seem that the "skilled" nursing facilities have taken a financial interest in decisions on healthcare funding, Medicaid, Medicare and in California, Medi-Cal. In addition the skilled nursing facilities have been under more constant and meticulous government scrutiny (as they should be) and Fareed has been quoted as saying that he understands "the burdensome taxes and regulations coming out of Washington, and the implications it has on small businesses and the agricultural community along the Central Coast." We guess it's a good thing that Sy Rechnitz's business is not small, it's massive. Feigen's company SnF Management only owns 35 long-term nursing facilities so perhaps his business is small? No.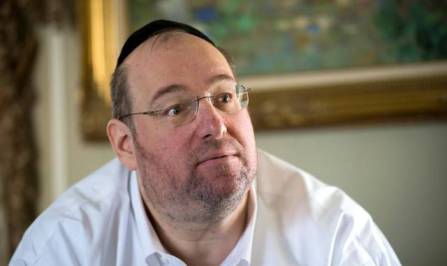 Sy Rechnitz (above) is described by his spokesperson Stefan Friedman as "a major, non-denominational, non-partisan donor who last year alone contributed to more than 1,100 institutions." We wonder if any Rechnitz family member has donated to any single institution for the purpose of altruism alone. We highly doubt it. Our guess, if Fareed wins a seat in Congress, he is going to have many a puppet master holding his strings directing how to make the healthcare industry more maneuverable.
No "Philanthropist" named on these pages is ever an "altruist."
Fundraising success
Fareed, a onetime Capitol Hill aide to a Kentucky congressman, ran for the Santa Barbara congressional seat in 2014, coming up a few hundred votes short of making it past the top-two primary to challenge Capps, the incumbent. That year, he raised about $190,000 and loaned his campaign $197,000.
Voter registration in the district, which stretches across San Luis Obispo, Santa Barbara and Ventura counties, is almost evenly split between Democrats and Republicans. President Obama won the district by 11 points in 2012, and tea party favorite Chris Mitchum, son of the late actor Robert Mitchum, came close to ousting Capps in 2014.
Around 56% of Fareed contributors this year live outside the district, and they contributed $875,000 of his $1.08 million in donations.
About 77% of the $1.5 million that Fareed's opponent Carbajal has raised from individual donors comes from inside the Central Coast district.
At least 90 of Fareed's 490 donors live in West Los Angeles, in the Hancock Park, Fairfax and Mid-Wilshire neighborhoods. Supporters in the 90036 ZIP Code contributed a combined $235,000 to the candidate — nearly 25% of the money Fareed brought in since the campaign began.
Many of those Westside donors have ties to the medical industry, according to donation records filed with the FEC.
Feigen is the co-founder of privately owned SnF Management, which manages a chain of nursing facilities. He is also the chief executive of a medical device company that sells orthotic insoles, according to his company website and LinkedIn page.
Rechnitz's facilities brought in $62 million in profits in 2013, according to a Sacramento Bee report, citing state figures.
In August, California Atty. Gen. Kamala Harris filed involuntary manslaughter charges against one of Rechnitz's nursing homes, and two of its employees were also charged with dependent adult abuse. Charges against one defendant were dismissed at a hearing last month after she agreed to testify in this case. The charges against the head of nursing and the nursing home remain, and the case is pending. At another Rechnitz-owned facility in Orange County, two former employees were charged with three counts each of elder abuse and failure to report abuse. Their trial is scheduled for July.
* * *
Source: Lost Messiah