Brexit: "Remain" Weaker after Cox Murder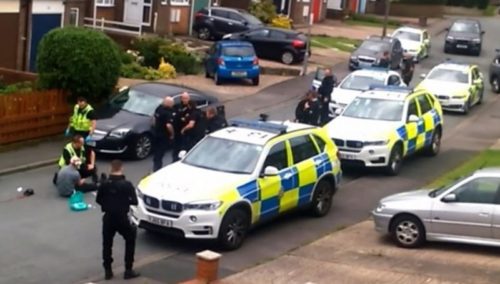 SUPPORT for the "remain" camp in the upcoming British European Union membership referendum has dipped substantially following the murder of far leftist Member of Parliament Jo Cox, a new opinion poll has claimed.
Qriously (a London-based technology start-up that gathers data and intelligence about consumers through mobile phone apps) reported that the "remain" camp had dropped to 32 percent — down from 40 percent before Cox's murder.
According to the organization's blog, they ran two polls: one from June 13–16 on 1,992 UK adults, and one on June 17 (that is, after the Cox murder) on 1,002 UK adults.
"Our poll shows 'leave' with a nearly insurmountable lead over 'remain,'" the blog post reads.
"Among likely voters, 52 percent back 'leave,' with only 37 percent backing 'remain.'"
Qriously said that in the first poll, 40 percent of likely voters planned to back 'remain,' but on Friday, the day after the murder, this had dropped to 32 percent, "with the 'remain' voters flocking to 'don't know."
According to their polling, most likely voters think that the Cox murder "will not change the current likelihood of a 'leave' or 'remain' vote.
"A huge majority of likely voters (88 percent) are unlikely to change their mind following Jo Cox's murder. Less than 1 percent are actually considering changing their mind and 11 percent are waiting to know more about the motives of the murderer to reassess their decision."
"'Leave' seems to be on-course for a dominant victory, and Jo Cox's murder might have further weakened the remain camp," Qriously continued.
Like all polls, it is unknown how accurately this reflects the public at large, although due care is taken by polling companies to try and ensure a representative sample. Qriously itself hedged the prediction by saying that "referendums typically have a late swing to the status quo, and this effect will likely also take place here. These results are just a snapshot of how people indicate they will vote at this point in time, and, of course, many events could take place over the next week which could change the outcome."
However, Qriously concluded, "the momentum has never been higher for Vote Leave, and shows no signs of slowing."
Other major polling firms are only expected to release their first EU opinion surveys following Cox's murder over the weekend.
* Meanwhile, the National Alliance — the US organization linked by the controlled media to Thomas Mair, the killer of Jo Cox — has issued a press statement distancing themselves from his actions.
In a statement emailed from the organization's head office in Tennessee, the National Alliance pointed out that the improvised munitions handbook which Mair had purchased from the organization was in fact a US government-issued book which was also sold on Amazon.
The organization said it had "sold many hundreds of thousands of books to hundreds of thousands of customers over the years," and that it did "not screen our customers any more than do Barnes and Noble or Amazon," but that "for some reason or other, no lurid headlines result when a killer or other criminal is found to have obtained books — even controversial, provocative books — from Barnes and Noble or his local library."
* * *
Source: New Observer