David Pringle Joins National Alliance Staff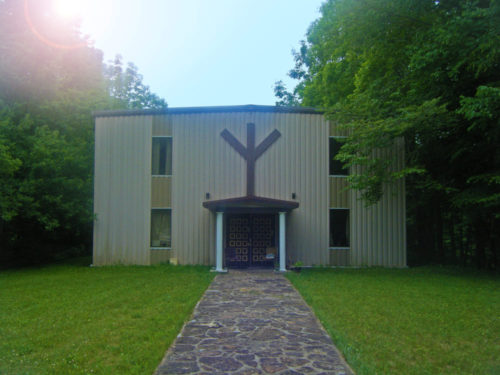 A statement by former National Alliance Membership Coordinator and new Chief of Staff of our West Virginia community, David Pringle

by David Pringle
I REJOINED the National Alliance last year to assist Will Williams in rebuilding our organization. He has my full support. My issues with the National Alliance were always with Gliebe and Walker as I have made clear over the past twelve years. NARRG is irrelevant to our task. They are incapable of forming and running a national organization. In fact, it has become painfully clear over the past 12 years that nobody else was either. Please remember the National Alliance is a vanguard group. Our mission is cadre recruitment and development along with an ongoing, always-expanding outreach to our people through various media. There's nothing "big tent" about that. Quite the opposite. NARRG never understood that.
The NARRG members stood by and allowed Gliebe, Walker, and their flunkies to destroy the National Alliance, rape the property, and loot the bank accounts. NARRG was and is complicit in these crimes. They have no redeeming qualities — not a single one. They have lied, over and over. They have engaged in several direct attacks against me when they should have stopped and listened. Jim Ring and his thugs physically removed Willis Carto from the property after he suggested that Erich Gliebe resign as part of a speech he was giving. Willis Carto was not a perfect man — but he didn't deserve that at all. We don't need people like Ring (a well-known uniform-wearing hobbyist) in the National Alliance. The Sacramento Unit did much better after Jim resigned and another man took over as local leader. The same will happen now that he can no longer cause damage via his doomed lawsuit.
I congratulated Chairman Williams last week in private, now I will in public. Will has a lot of "skin in the game" and has made major personal and financial sacrifices to get us to this point. We wouldn't be here right now on if it wasn't for Will.
We need supporters and that is what I ask of you. Sign up. Support us and we will rebuild the National Alliance.
If you were a cadre member before 2004, contact me and let's talk. Send me a private message — under my real name — on Stormfront, or use the contact form here at National Vanguard and I'll give you my phone number.
"The future belongs to the few of us still willing to get our hands dirty."
* * *
Source: Author