At 90, Former Senator Harris Wofford Says He's "Marrying a Man"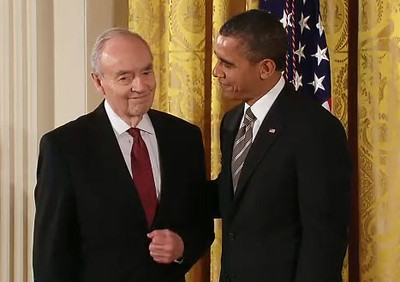 Liberal apparatchik was once "special assistant for civil rights" during the Kennedy administration, helped found the Peace Corps, and claims to have been "an unofficial adviser to Martin Luther King Jr." Shades of the degenerate latter days of the Roman Empire — and an appropriate coda to a dying nation.
AT 90 YEARS OF AGE, a former US senator has "found love with a man" — 20 years after the death of his wife.
When they first met on a beach in Fort Lauderdale, former Sen. Harris Wofford (pictured, standing at left, with Obama) was 75 and his eventual "husband," interior designer Matthew Charlton, was just 25.
Now, 15 years later, the Washington couple plan to "tie the knot" on April 30, exactly three weeks after Wofford's 90th birthday and 68 years after his first wedding, to Clare Wofford.
Harris Wofford, a Democrat who represented Pennsylvania in the U.S. Senate from 1991-1995, wrote in a column for The New York Times that he is set to "marry" a man this Saturday.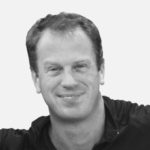 Wofford retells the story of how he and his wife met, and how then-President Bill Clinton phoned him as his wife, Clare, died of cancer. They had been married for 48 years.
Wofford, who says he was convinced he would "never find love again," met Matthew Charlton, his husband-to-be, while visiting Florida 15 years ago. Fifty years separate the two in age with "far different professional interests," but Wofford said the two clicked.
"We took trips around the country and later to Europe together, becoming great friends," he wrote. "We both felt the immediate spark, and as time went on, we realized that our bond had grown into love. Other than with Clare, I had never felt love blossom this way before." He said he's "lucky" to have "found love again" in a time when the U.S. Supreme Court has recognized "that matrimony is not based on anyone's sexual nature, choices or dreams. It is based on love."
* * *
Source: Politico