"Jew" as a Verb — Once a Valid Scrabble Word, Now a Cause for National Alarm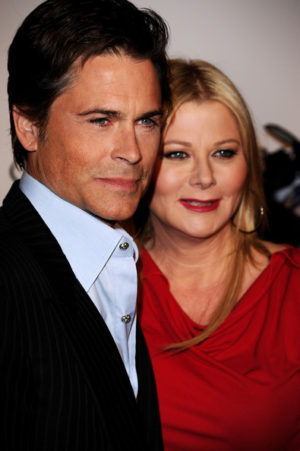 Actor Rob Lowe, a White married to a Jew, claims that a local official used the word "Jew" as a verb in a private conversation, and that something must be done to "combat" this horrifying "anti-Semitism."
ACTOR ROB LOWE alleged that an elected member of a California state board made a slur against Jews during a private meeting over a tax issue.
Lowe made the allegation last week over comments made last year by Board of Equalization member Jerome Horton following the board's decision to lower the income tax Lowe owed on a $25 million home sale in 2005, the Sacramento Bee reported Monday. The board backed Lowe, 3-2, with Horton voting in the minority.
In a Feb. 24 email to Board of Equalization members obtained by the Sacramento Bee, the actor alleged that Horton had asked him and his wife, Sheryl Berkoff, if she "jewed down" contractors who built their house. Berkoff is Jewish. (ILLUSTRATION: Lowe and Berkoff)
 "Appalled, we asked him to explain his comment," Lowe said, according to the email. "He doubled down, saying 'C'mon. You know what I'm saying. Did you Jew them down? You must have.'"
The allegations were first reported earlier Monday by Bloomberg BNA.
"Theirs is a misrepresentation of the facts, I am a lifetime supporter of Israel and related issues, this is only about my vote against them," Horton said in an email to the Bee on Monday night.
Lowe also wrote that he would inform the Anti-Defamation League of Horton's alleged comments while "weighing other options to combat this virulent and unapologetic anti-Semitism in the people of California's Board of Equalization."
Lowe's attorney also sent a letter to a board official warning that the Lowes might sue Horton for his comments, as well as disparaging remarks he made in a news release following the vote. The release criticized the board for making a "gift of public funds to one of our most affluent citizens."
"I love Rob Lowe's movies, but not enough to gift him $514,000 of California's taxpayer dollars," Horton wrote.
* * *
Source: Jerusalem Post